Cars
Mercedes 230 TE (W 124): affordable W 124 with H and gas system
The W 124 embodies classic Mercedes virtues and easily fits into everyday life. That's why Benz fans love the legendary Daimler so much. In addition, you are well dressed with a W 124. In those days, taxi drivers loved driving limousines just as much as managers. Movie stars could be seen in the convertible. The station wagon swallows luggage like a bus. And those who like athletes will adore the 500 E.
An exciting Mercedes W 124 is currently being offered for sale on eBay. According to the data, it is a 230 TE with 132 hp and automatic. In addition, there is the coveted H license plate and an LPG gas system. Price 6850 euros.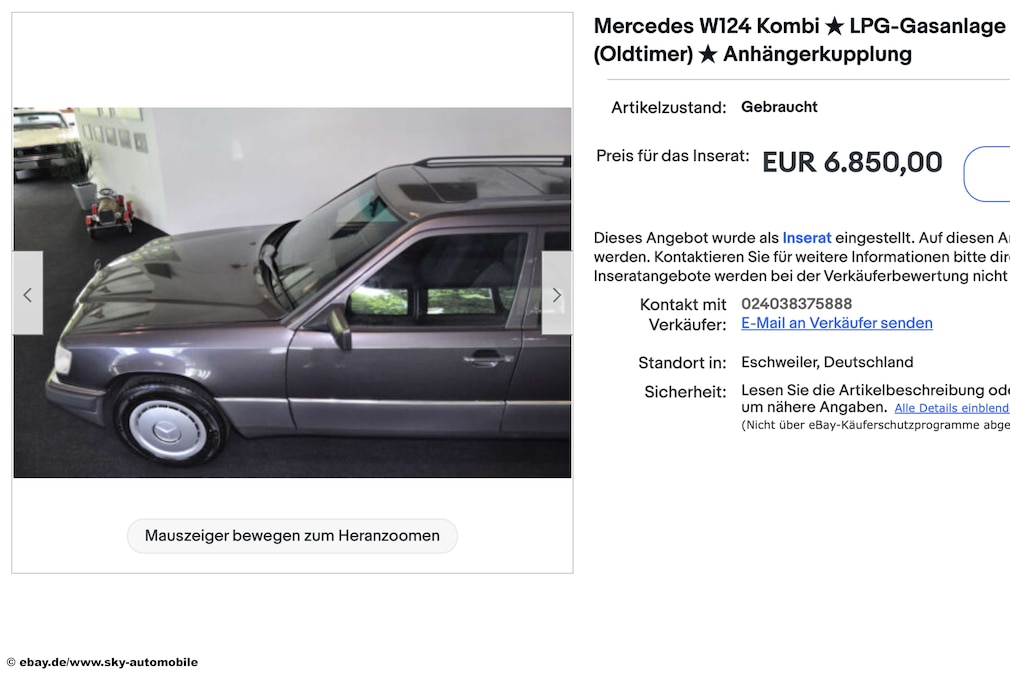 The offered Mercedes has strengths and weaknesses

The first thing that catches the eye on the ad is the pictures of the car. They show a very neat Mercedes, which at first glance appears to have no damage and no signs of wear worth mentioning. The already issued H license plate and the built-in LPG gas system are further highlights. The license plate promises that the car has at least decent substance. The gas system costs trunk volume. But it creates the opportunity to save with the station wagon. Why? Because gas is cheaper than Super.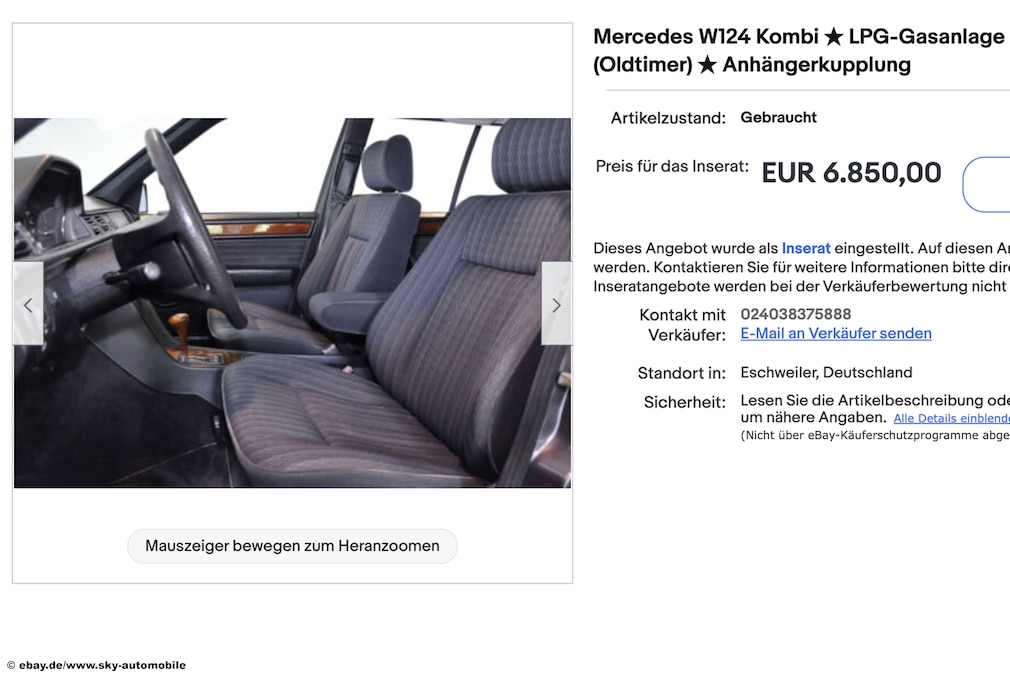 The next appointment at the TÜV is in January 2024. Well! Because the Benz wouldn't have gotten the badge either if it wasn't in good condition. However, he is not perfect. According to the information, the sunroof cannot be opened. There are scratches and clear coat peeling as well as corrosion. This is not explained in more detail, but the dealer deserves praise for his openness.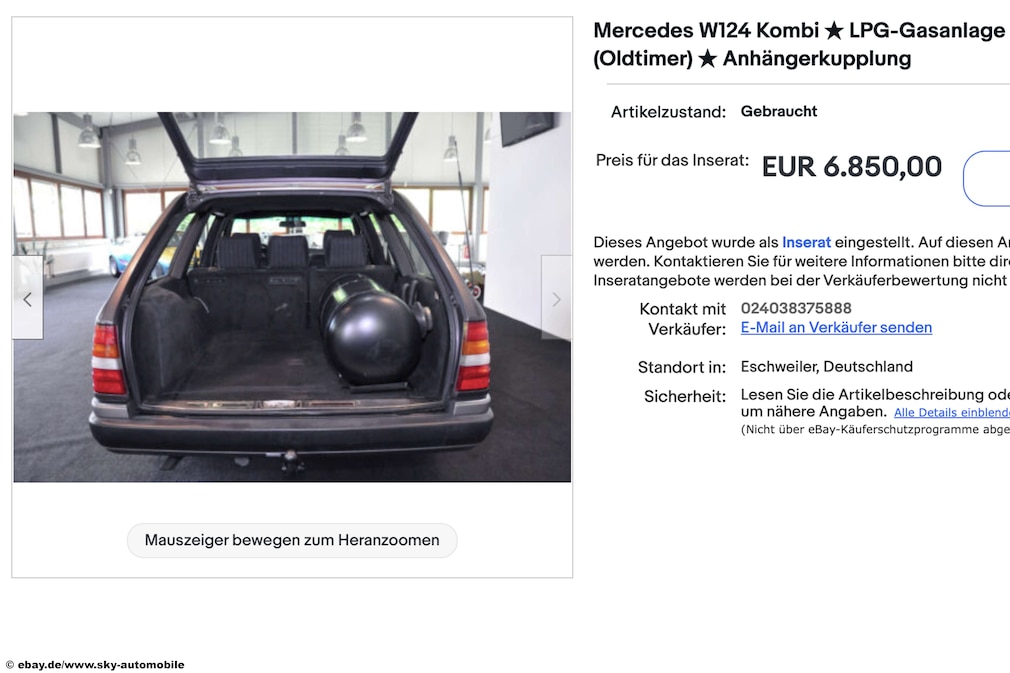 These points should be checked carefully before buying the Mercedes
A thorough check of the offered car is recommended, of course. The test drive plays a central role in this. You can look through the history with the seller: What has been done? When did it happen? Who did the work and what is the quality of the result?
The worst weakness of the W 124 is its susceptibility to rust. Therefore, regardless of the description, it is imperative to examine the car of choice carefully. The jacking shots bum. That should be well known. But the rust can also nibble on the rear wheel arches, the front fender tips, the floor panel in the engine compartment and in a few other places on the cult Benz.