Cars
Mercedes 600 SEL (W 140): This tuned classic car has 615 hp!
408 hp as standard, this performance is definitely something to be proud of. Especially with a 30 year old combustion engine. But Renntech has upped the ante: Take a 1992 Mercedes 600 SEL (W 140) with a six-liter V12 engine (M120) and let the tuners do their job.
The result: 7.6 liters displacement, 615 hp and a maximum torque of 953 Nm. Of course, a lot was touched for this – but the actual performance is not directly recognizable from the outside.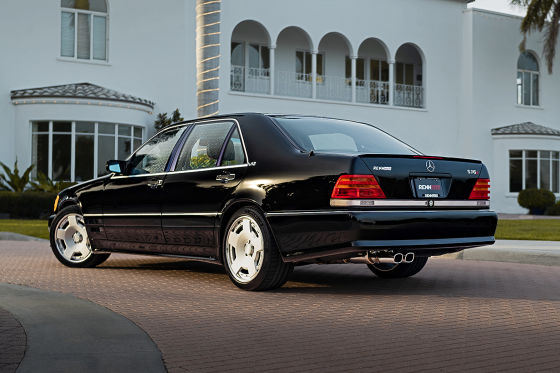 Design: at first glance, the S-Class is kept simple

Anyone who knows the 600 SEL knows anyway that there are a few horses slumbering under the hood. But to get an idea of ​​how many there really are, you have to take a closer look. The Renntech front splitter, the small spoiler at the rear and the air outlets on the fender are new. Otherwise, the S76R – as the modified classic car is called – was given a striking set of forged 19-inch aluminum wheels by Renntech.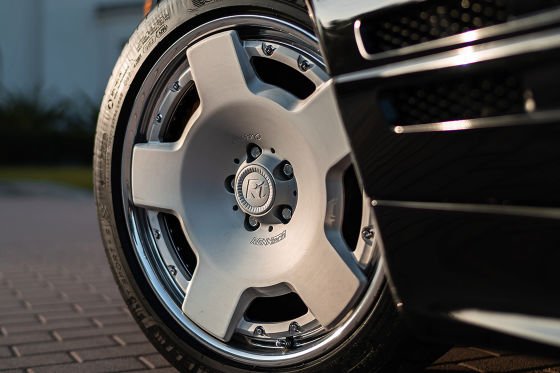 The special feature of the Benz becomes really clear at the latest when you look at it from behind. Because there is unmistakable "Renntech" and "S76R". The two stainless steel tailpipes also feature a Renntech logo and immediately catch the eye.
Interior: The 90s meet carbon and decorative stitching

In the interior, too, the tuners rely on a mixture of original and modern. For example, the old Mercedes steering wheel is clearly visible, but now it has carbon applications. And otherwise there is a lot of carbon in the dashboard area.
Immediately apparent: the seats with red decorative stitching and quilting are not original. The stitching is also repeated on the dashboard. An important detail is the silver plaque on the center console: "S 76 R, 1 of 1". Here the uniqueness is emphasized again.

Engine: more than 200 hp on top

The technical modifications, to which the Benz owes its increase in performance, are of course really decisive. New features include: titanium connecting rods, AMG camshafts, limited-slip differential, carbon-ceramic brake discs and the revised damper system.

The tuned classic car is supposed to do 0 to 96 km/h (ie from 0 to 60 mph) in the lower five-second range. The top speed is 249 km/h. There is currently no price information for the Renntech S76R.