Cars
Mercedes-AMG G 63 Tuning: Expensive carbon body kit from Kahn Design
With the
Mercedes-AMG has the new G 63 generation
landed a real hit. Wherever a new one
G class
appears, it feels like the three quick Affalterbacher letters are on it. Tuners can provide more individuality beyond the standard version. The creations by Mansory or Brabus are particularly opulent. If you like it a bit more discreet, you will find it at
British refiner Kahn Design
find it.
(That's how expensive the Mercedes-AMG G 63 is in everyday life!)
All attachments in carbon fiber

Kahn delivers a complete Carbon body kit called Carbon Wide Track Edition in several parts. The complete series elements are not replaced, but supplemented with add-on parts. Join in Fender flares, a new grill, a hood attachment and attachments on the roof including LED strips at the front. Rotate in the wheelhouses 23 inch alloy wheels, 22-inch models are also available as an option. The Kahn tuning is anything but inconspicuous, but is still a bit more cautious than the interpretations of the aforementioned German tuners.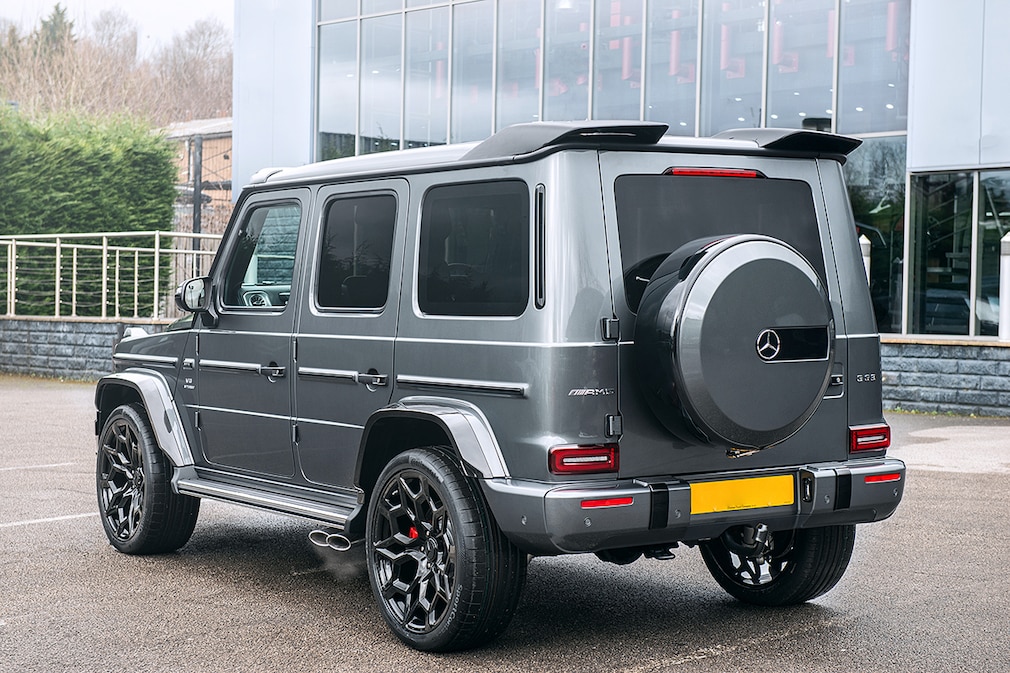 The performance remains the same

in the

inner space

Kahn built some

Carbon trim, a steering wheel with a new rim

as well as individual leather upholstery on request. On the drive side, however, everything remains the same. It thuds in the bow

Four-liter twin-turbo V8

still with

585

PS

and 850 Nm torque

ahead of you. the

4.5 seconds from 0 to 100 km / h and a top speed of 240 km / h

(with Driver's Package) should appear too slow in the rarest of cases.

Over 20,000 euros for the complete body kit

the
Body kit costs
are the equivalent of around
17,500 euros
not without. For the roof attachment with LED strips, another 2800 euros are added, and more
9,340 euros are for the rims
due. The modifications in
cockpit
beat at around 5140 euros, not including the individual leather upholstery. Of course that's still missing
Base vehicle,
for that at least
162,702 euros
want to be transferred to Mercedes.