Cars
Mercedes-AMG GT 63 SE Performance: The 843 hp hybrid on test
What a name – it goes like this: Mercedes-AMG GT 63 SE Performance 4-Door
Coupe
. want the focus
AMG
laid on the e-performance part. For this, the Swabians ask the bearish
V8
The 63 S has a new, modular electric platform at its side, the weight of which is to be compensated for by the additional power.
The result: an 843 hp monster with 7.9 liters
standard consumption
. Sounds good – in two senses. The battery pack with a meager 6.1 kWh (max. 3.4 are used for the range) weighs 89 kilograms, but they are on the rear axle – perfect for weight distribution. It should be in the optimal range around 50:50. The rest is kept available for boosting or in order not to cause a riot in the neighborhood during a cold start in the morning.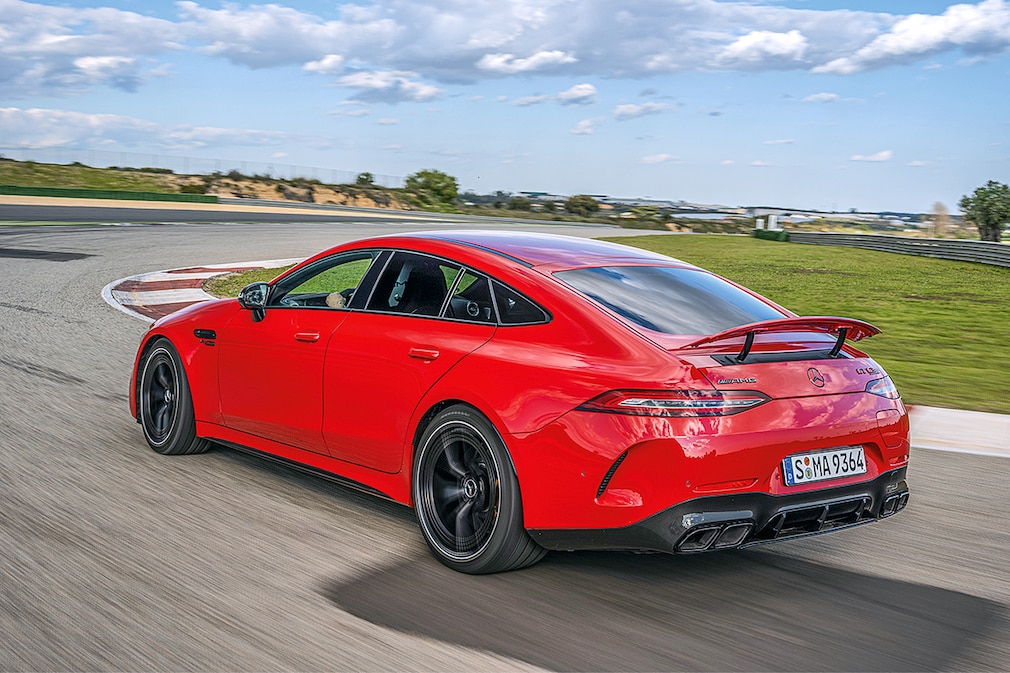 The electric motor sends a maximum of 204
hp
to the rear axle, in continuous operation still 95
hp
. The great thing about the new platform is that the concept can be varied.
Four-cylinder instead of V8
? No problem. Bigger battery, different electric motor? Everything is possible.
The electric range is tiny

He can only do 13 kilometers GT fully electric, but that's not what it's built for. The driving impressions in performance mode are tremendous. While normal burners like to take a moment to commemorate, he boots AMG off suddenly. Sure, straight lines are his thing, but don't underestimate this 2.3 ton monster! What actually shouldn't yield in an agile way according to physical logic, does anyway.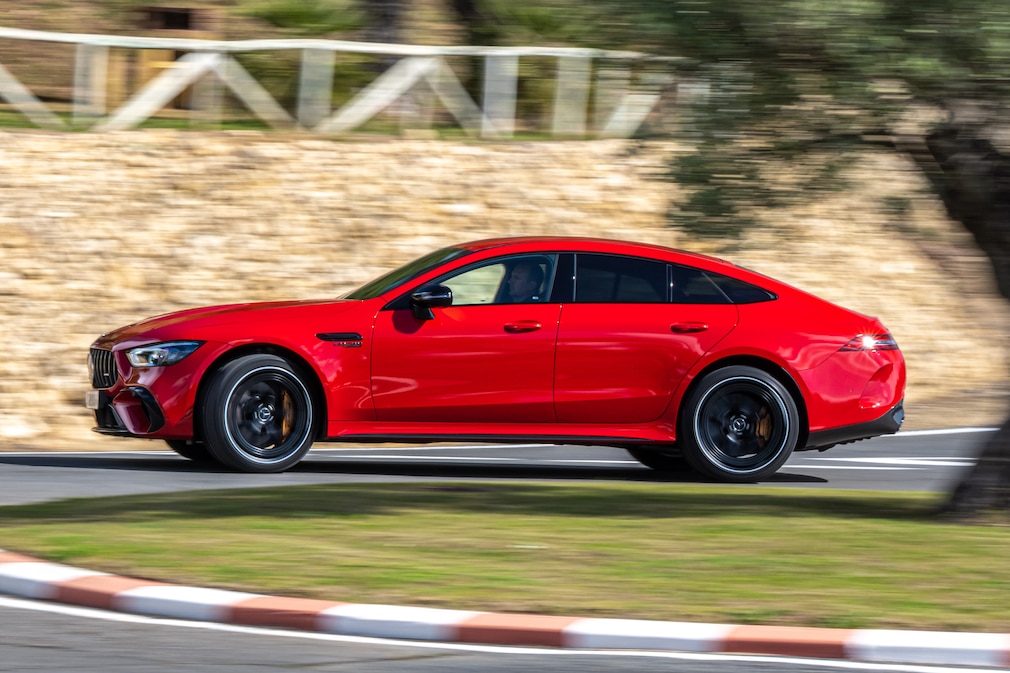 The chunk is also fit in terms of lateral dynamics

Rear-axle steering, chassis components at the level of a sports car – you can feel the development effort. Behind the apex and especially in fast corners he gets
Michelin
Pilot Sport 4S too much temperature by the second lap at the latest and is reaching its limits. But the immense performance naturally incites the inner mischief at the corner exit.
V8, biturbo (470 kW, 900 Nm) + electric motor (150 kW, 300 Nm)
All-wheel drive, nine-speed automatic
Even in ESP Sport mode, the electronics allow a lot of movement on the hindquarters. Impressive power slides are so easy, and of course the driving assistants can also be switched off completely. The price? The fun starts at 197,600 euros. 22,420 euros more expensive than a 63 S without e-support. Innovation has never been cheap.