Cars
Mercedes-AMG S 63 convertible: Fostla tunes the Brabus convertible
Optical tuning for over 31,000 euros

This serves as the basis for the conversion

612 hp Mercedes-AMG S 63

Convertible

.

On the body side, it has that

"Brabus

Carbon

Body & Sound Package "for 21,716 euros.

It includes a spoiler lip and apron attachments for the front, one

spoiler

for the trunk lid, a rear diffuser and a flap exhaust system. The body parts are all made of carbon fiber.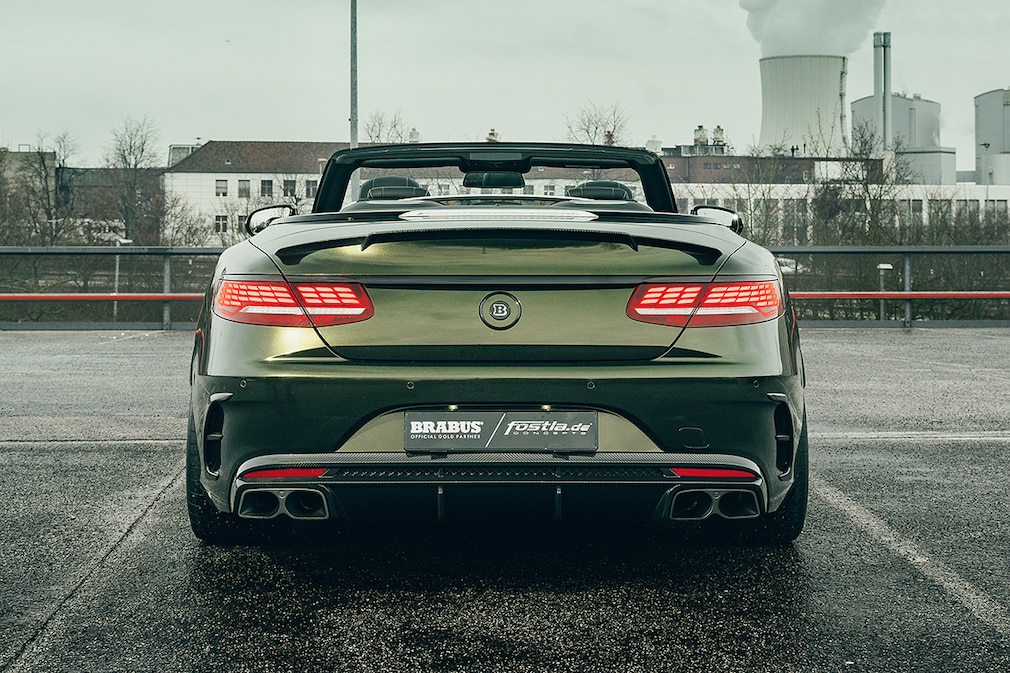 Tuned Mercedes-AMG S 63 convertible in a striking color combination

In addition to the Brabus tuning, Fostla has the convertible in a flashy one
Foil in the color "Olea Green"
wrapped. the
rims
shimmer in contrasting gold, which makes the appearance of the AMG even more impressive. The background to the additional modifications: Fostla is an official Brabus partner in Hanover and as such is entitled to lend a hand on the cars.
The V8 engine retains the standard output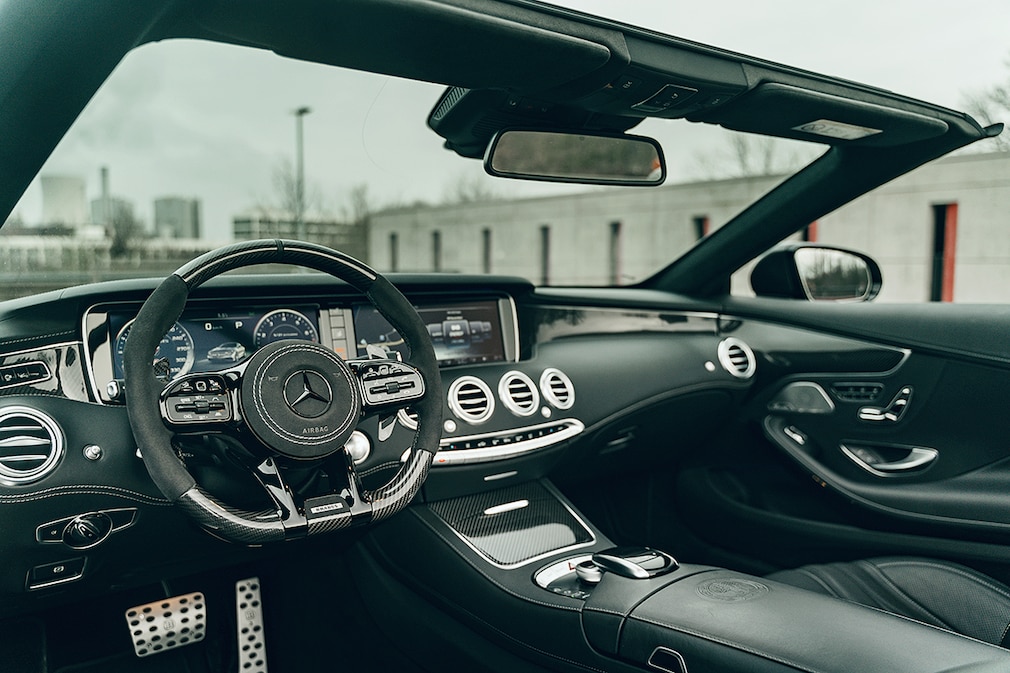 Brabus refined the interior with illuminated door sills, door pins, carbon paddles and special floor mats, among other things. Except for a lowering by modification of the
Air suspension
Everything stayed the same under the sheet metal: he works at the front
Four-liter twin-turbo V8 M177
with
612 hp and 900 Nm torque.
So the all-wheel drive sprints in
3.5 seconds from 0 to 100 km / h
; continue with the drivers package
up to 300 km / h.
On request, Brabus also realizes significantly more steam. With new turbochargers, special software and other measures, up to 800 hp and 1000 Nm torque are possible. Immense, but probably not enough to hold a candle to the upcoming top SL with V8 hybrid. But in terms of luxury, it should once worth almost 190,000 euros S-class Convertible even then still be at the forefront.