Cars
Mercedes-Benz (2022): Car brand wants to become even more exclusive
Prices up, quantities down – that seems to be Mercedes' new strategy for their model range. Because the Swabians have big plans. At an event in southern France
Mercedes
-Boss Ola Källenius announced the brand's new direction, and it's going heavily in the direction of luxury. The product portfolio is divided into three categories: Entry Luxury, Core Luxury and Top-End Luxury. More than 75 percent of the investments are earmarked for the top two segments.
With the realignment towards the more profitable segments, the Group is directing its attention not only to the luxury class vehicles, but above all to the
AMG
– and
Maybach
models and the G-Class. In addition, electrification is to be accelerated again and from 2030 there will largely only be models with a plug.
Fewer models, better technology and more customization

With the entry-luxury segment Mercedes make the entry into the luxury world in the future. The number of body variants will be reduced from seven to four, and the technology will be upgraded at the same time. Means: With the upcoming, compact MMA platform, the new MB.OS (Mercedes-Benz Operating System) as standard. In addition, the customization options should increase from the Entry Luxury onwards.

However, the majority of the investments will flow into the higher Core Luxury and Top-End Luxury lines. The upper range mainly includes all models from AMG and
Maybach
EQ vehicles like the EQS and its SUV offshoots, as well as
S and G class
.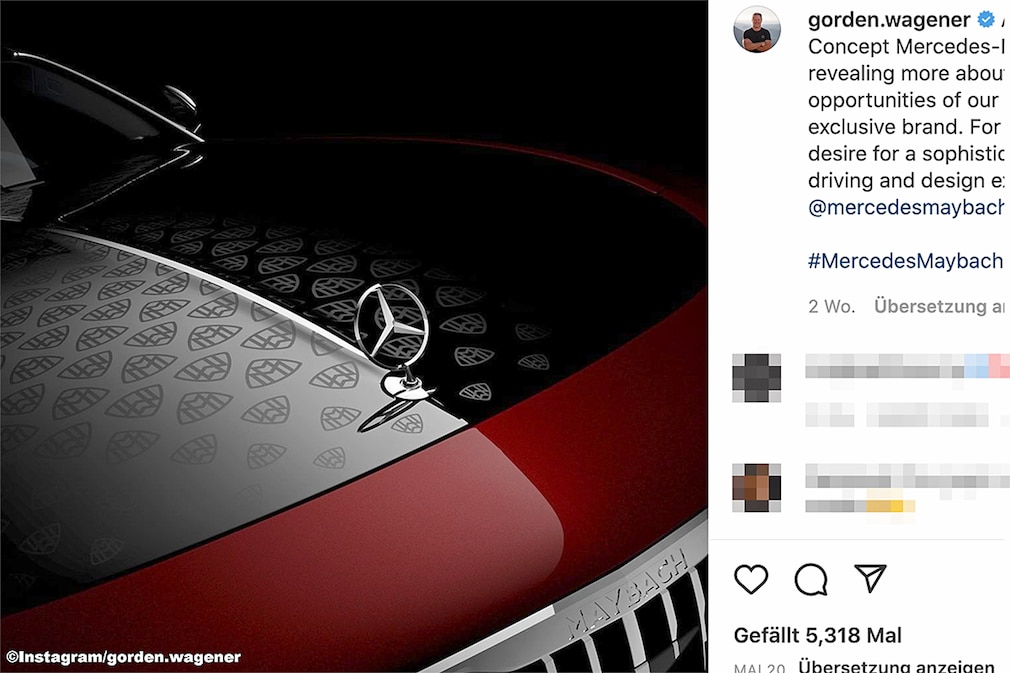 In line with the new luxury orientation, Mercedes chief designer Gordon Wagener teased a Maybach version of the SL on Instagram. The picture only shows a black bonnet
Maybach logo
to recognize. What the whole car will look like remains to be seen.
New "Mythos" series with limited collector's copies

For those who like it particularly exclusive, there should be a special "Mythos" series – special series with very limited copies and exclusive collaboration models. This includes, for example, the Maybach S-Class by Virgil Abloh. Also one
speedster
version of the SL could be in the Mythos program.
The core area with the particularly strong-selling models such as the C-Class and
E class
and their derivatives
Mercedes
cover in the core luxury segment. Here, too, the Stuttgart-based company wants to push ahead with electrification, and based on the EVA2 platform (EQE and
EQE SUV
) and later on the MB.EA architecture. The new edition of the E-Class announced for 2023 should show the direction.