Cars
Mercedes-Benz 230 TE (W 124): neat Benz with kilometers
With its classic Mercedes virtues, the Mercedes W 124 easily fits into everyday life. That's why Mercedes fans love the legendary Daimler. In addition, with a Mercedes W 124 you are well dressed in every situation.
The reason for these introductory sentences: An exciting Mercedes W 124 is currently being offered for sale on eBay. It's about a 230 TE from 1989. The car already has 337,756 kilometers on the clock. However, it is presented in the ad as very well maintained.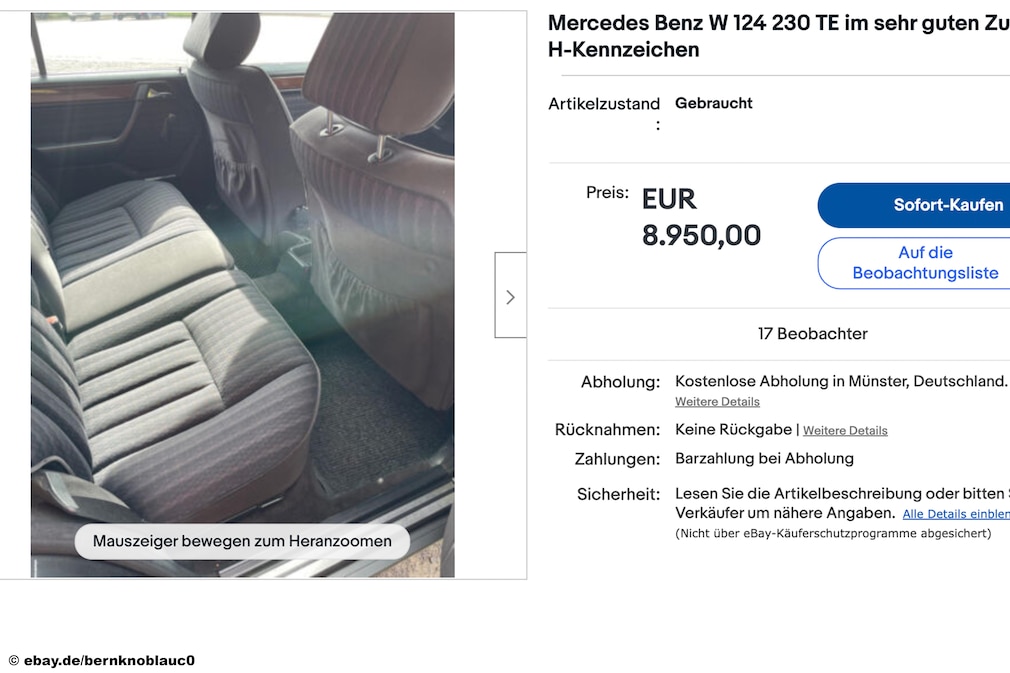 Apparently a lot has been repaired on the offered Mercedes

The seller describes the offered car as very nice. According to the information, a master mechanic has renewed everything that can wear out on a Mercedes W 124 station wagon. For this purpose, the cylinder head has been revised. The timing chain, chain tensioner and water cooler are just as new as the rear brakes. The hydraulic accumulator on the rear axle was replaced, the same applies to the rear silencer.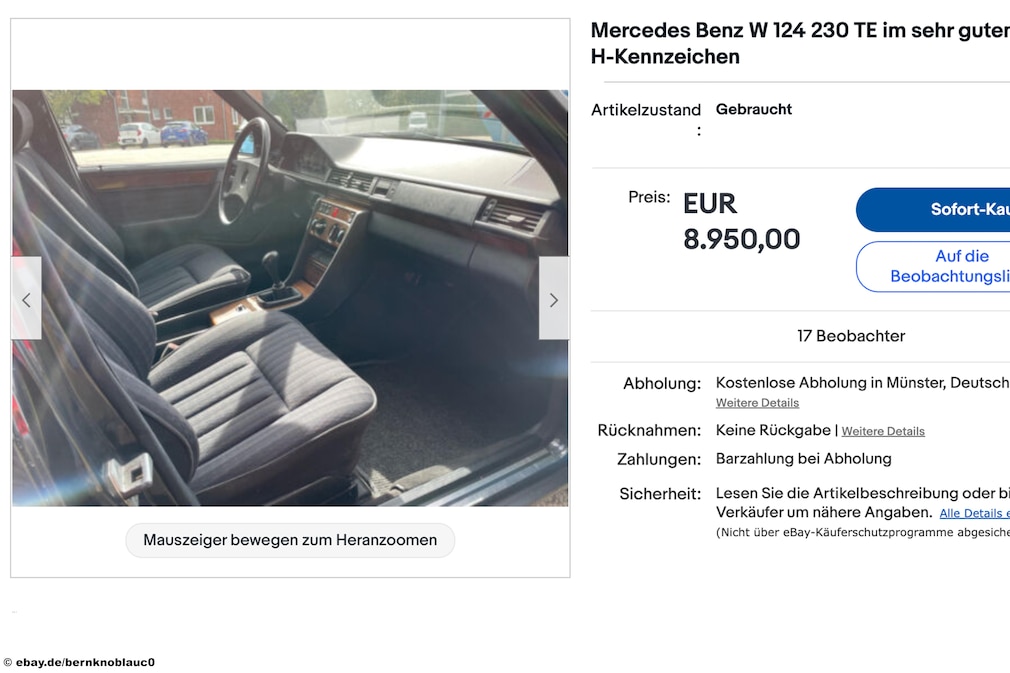 According to the seller, the paintwork and interior are in perfect condition. Small rust spots were professionally removed. The car is currently in second hand, both owners are from the same family. The iconic Mercedes has never had to experience an accident. The emission class is given as Euro 4. In addition to the Kat, the Benz has ABS. Price: 8950 euros.

Here you should take a close look at the Mercedes W 124

A thorough check of the offered vehicle is recommended, of course. The test drive plays a central role in this. The history should be looked through with the seller: What is done? When did it happen? Who did the work? What is the quality of the result?
The worst weakness of the W 124 is its susceptibility to rust. The attached video also shows this. Therefore, it is imperative to check the car of choice carefully in any case. The jacking points on the W 124 like to rot. That should be known. But the rust can also nibble on the rear wheel arches, the front fender tips, the floor panel in the engine compartment and other places.