Cars
Mercedes-Benz 300 SE (W 126): affordable S-Class with H
Actually, the three terms classic car, reason and luxury vehicle do not go together. But with this S-Class for sale, there could be a logical intersection. Because of the basic data, the silver W 126 is down-to-earth: Motorized with the durable six-in-line engine, the car offers superior S-Class gliding without the risk of regular shocks at the gas station. The fixed costs should be manageable, especially thanks to the present H license plate report, especially since the seller's asking price does not seem to be too unrealistic, who demands 6350 euros for the accident-free third-party vehicle. (Click here for the insurance calculator)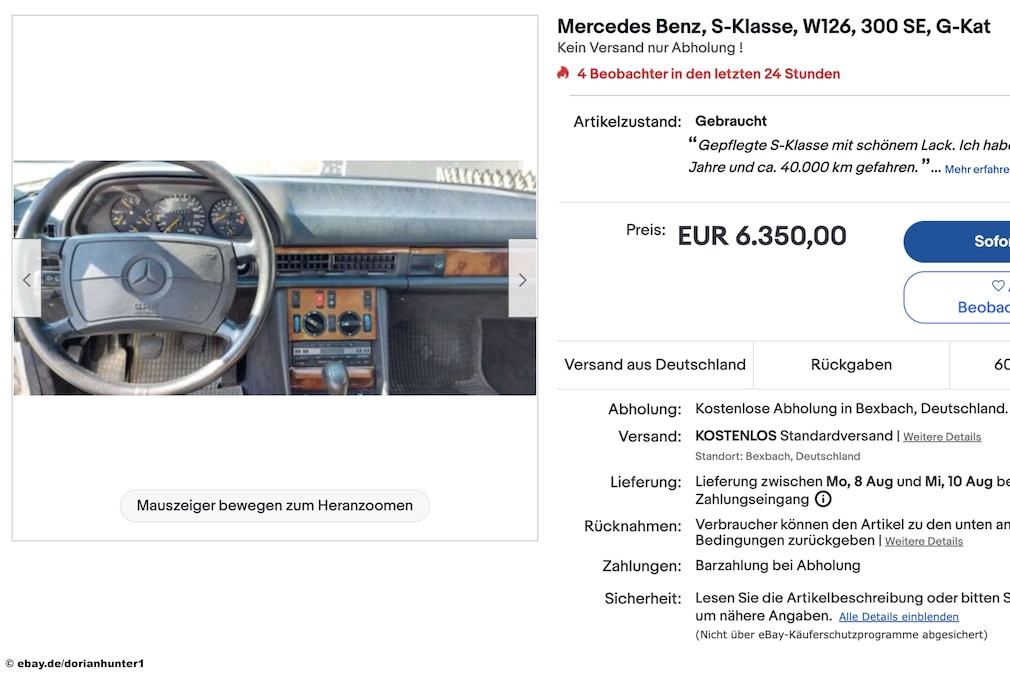 180 hp Benz with a mileage of 260,000 km
It is therefore worth taking a closer look at the engine performance, the condition of the vehicle and the maintenance history. Could this car entice a classic car enthusiast to move up the ranks? First of all, the mileage: The six-in-line with 180 hp has almost 260,000 km down, which should not be a problem given the long-lasting reputation of the engine, a rather rare manual switch. Thanks to the five-speed gearbox, consumption should also be easier to control than with the frequently encountered automatic. The advertisement says a new clutch, although it is unclear whether the part is already installed or just included. The varnish, which is beautiful according to the seller, is actually reflected in the photos.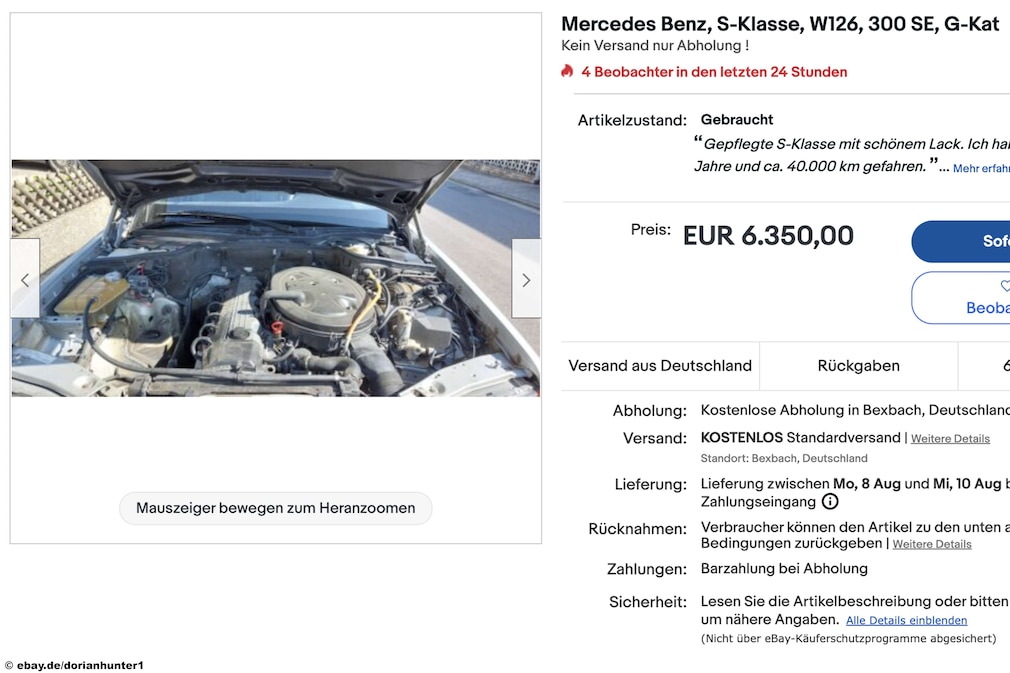 Rather clear equipment, but leather seats
The first owner didn't make too many crosses when it came to equipment. Leather seats with seat heating, rear headrests, tinted glass. Plus aluminum wheels, root wood and a detachable trailer hitch. The built-in air conditioning is currently not working, an interested party should take this into account. The right cheek of the driver's seat is cracked, and the seat surface also indicates the mileage of the car. The saddler or conditioner will soon be waiting.
The type-specific rust-prone jacking points and the rear window frame should be without findings, which can be clarified quickly during the sales pitch. The reference to a grazing damage at the back right, which can hardly be seen on the photos, speaks for the sincerity of the seller. A closer look is worthwhile here, as is the case with the cracked chrome of the bumpers according to the advertisement.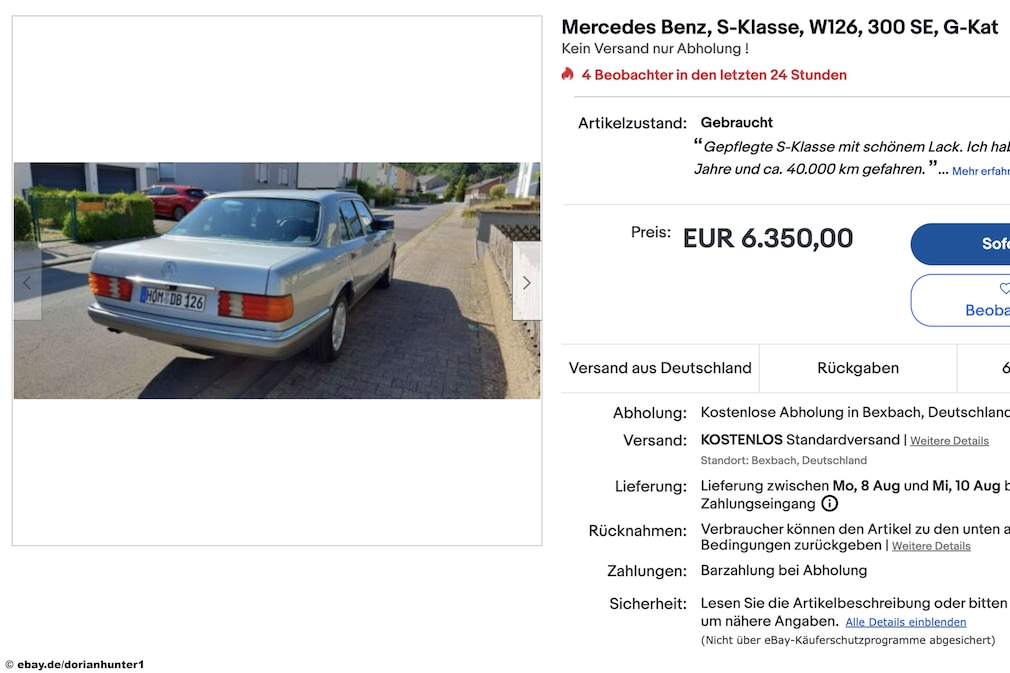 Necessary questions for the seller
For a collector, this S-Class might have a little too much mileage, but it could be an everyday classic for an enthusiast who has a garage and still has some budget for maintenance and minor upcoming repairs. Or maybe you are looking for a third classic car?
Finally, the question remains whether the seller is flexible on the price? In the ad he speaks of a fixed price, but he advertises the vehicle on a popular trading platform for a hundred euros less. So there should be at least a little wiggle room.