Cars
Mercedes Drive Pilot: This is what level 3 autonomous driving feels like
driving in
traffic jam
, that's a bit like playing "Tetris". You look for the free gaps until all lanes are full and nothing works anymore. Playing "Tetris" in traffic jams is forbidden when you're behind the wheel. But I'm doing it today
traffic jam
. Even though I'm behind the wheel. And even though my Mercedes EQS swims along at 50 km/h in slow-moving motorway traffic.
I play Tetris, then I write an email on my phone, and then I watch a movie YouTube. All while driving. do i have a bike? No, I have Drive Pilot. What I'm doing may sound completely insane. But it is legal. Welcome to the next level of self-driving cars called: Level 3.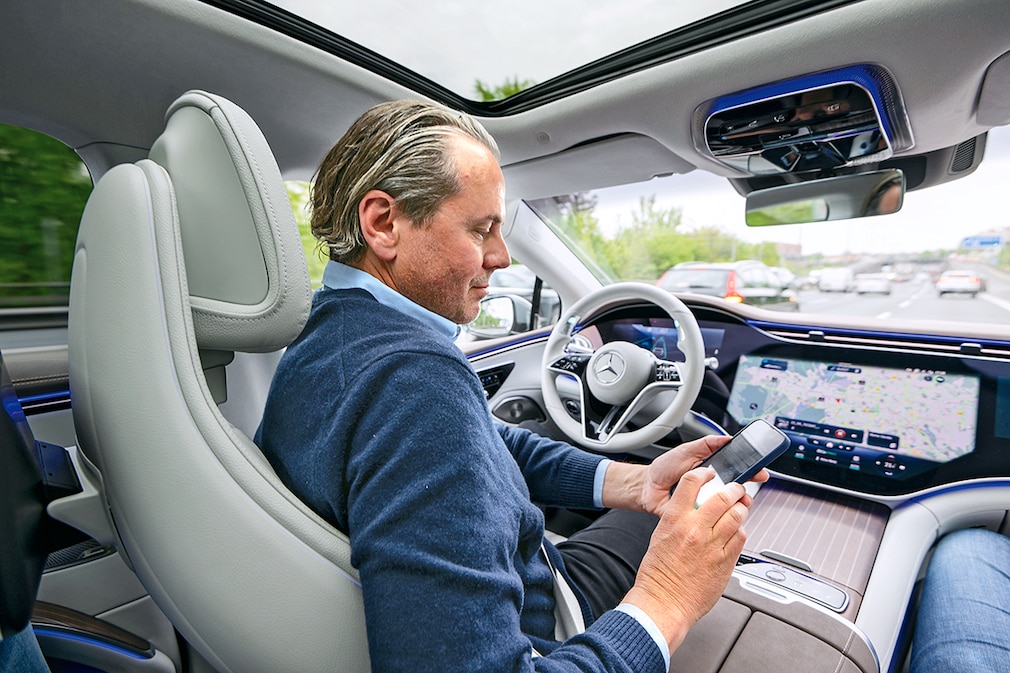 Drive Pilot constantly scans the environment

Drive Pilot is the name of Mercedes' hardware and software system. Equipped with this technique
luxury sedan
has a good dozen assistants on board: radar sensors, lasers, camera. A centimeter accurate
GPS
. The car sees everything around it. And in
screen
other cars appear, even cyclists,
pedestrian
. Today I can try out what has been available to buyers of the S-Class and EQS since May 17, 2022: the possibility of highly automated driving.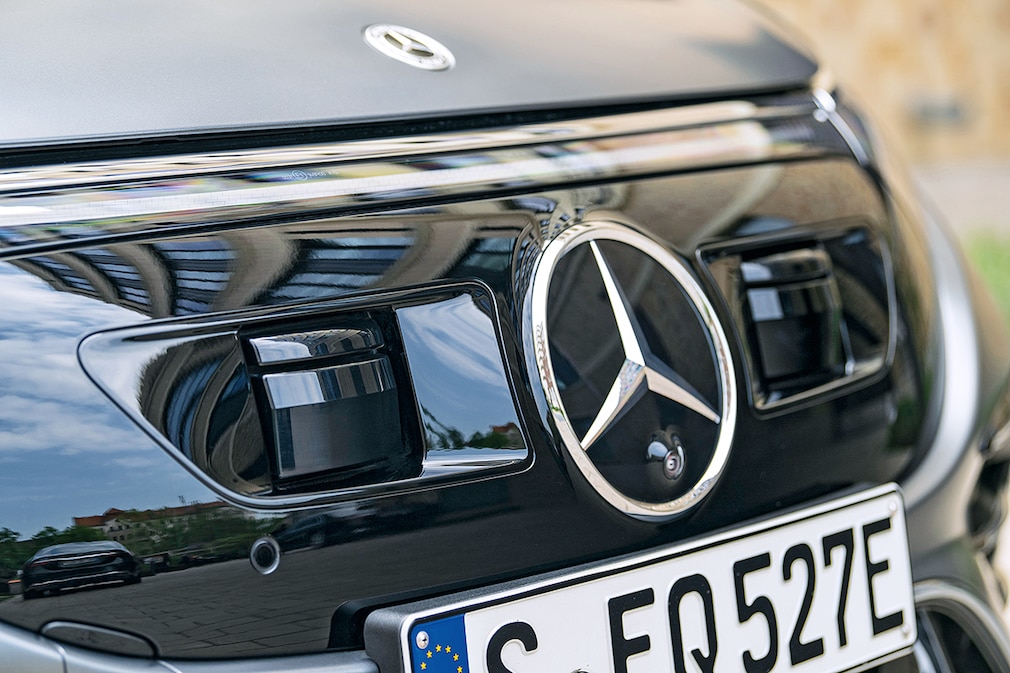 What modern cars have to do with assistance systems such as ACC or
Lane Departure Warning
having on board is Level 1. What Tesla is doing with its Autopilot is Level 2. Mercedes is now the first manufacturer to be Level 3 certified. A milestone in autonomous driving. Because from here the responsibility for driving passes to the car or manufacturer.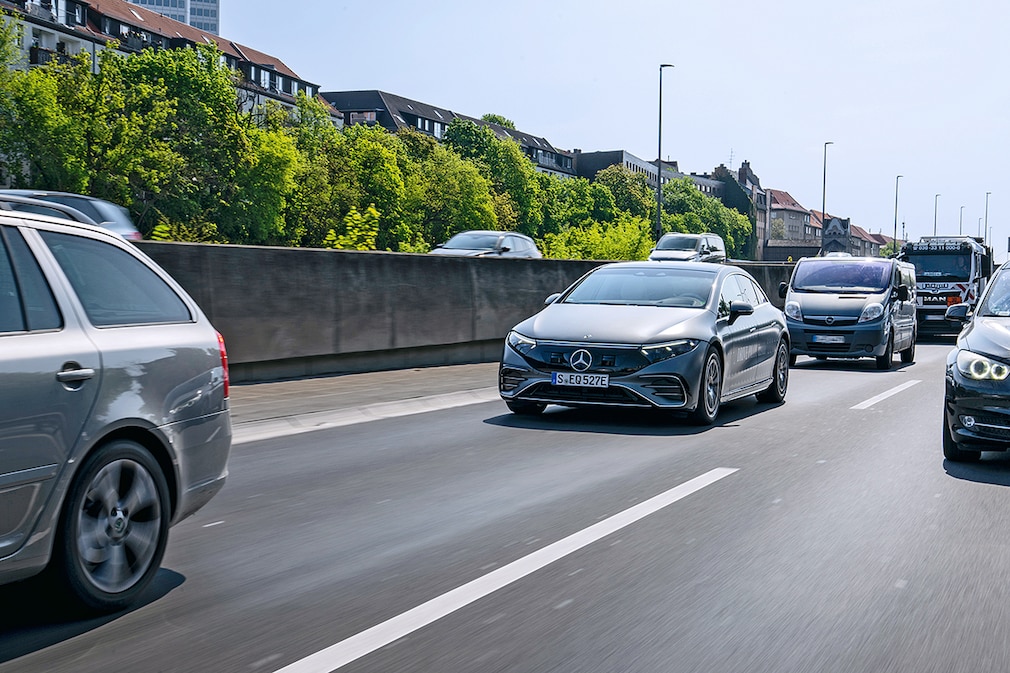 I'm driving on the Berlin city highway. At some point the system reports: I'm ready. Requirements:
Freeway
, clearly visible lane markings, speed under 60 km/h. A tone, a light on the steering wheel – off you go. I push the drive pilot button. The light on the steering wheel and in the
screen
changes to turquoise green. From now on the car drives me. I pick up my phone, first cautiously, soon with confidence.
When the car says I should take over again, I have ten seconds. Otherwise the Mercedes initiates an emergency stop. Roll out, turn on the hazard lights, make an emergency call. I could be unconscious. The car becomes super smart with Drive Pilot: It constantly checks more than 400 driving options. But all this only works under certain conditions: Freeway, no lane changes, no rain, not at night, not below four degrees outside temperature. And no construction sitesno tunnels or underpasses longer than 50 meters.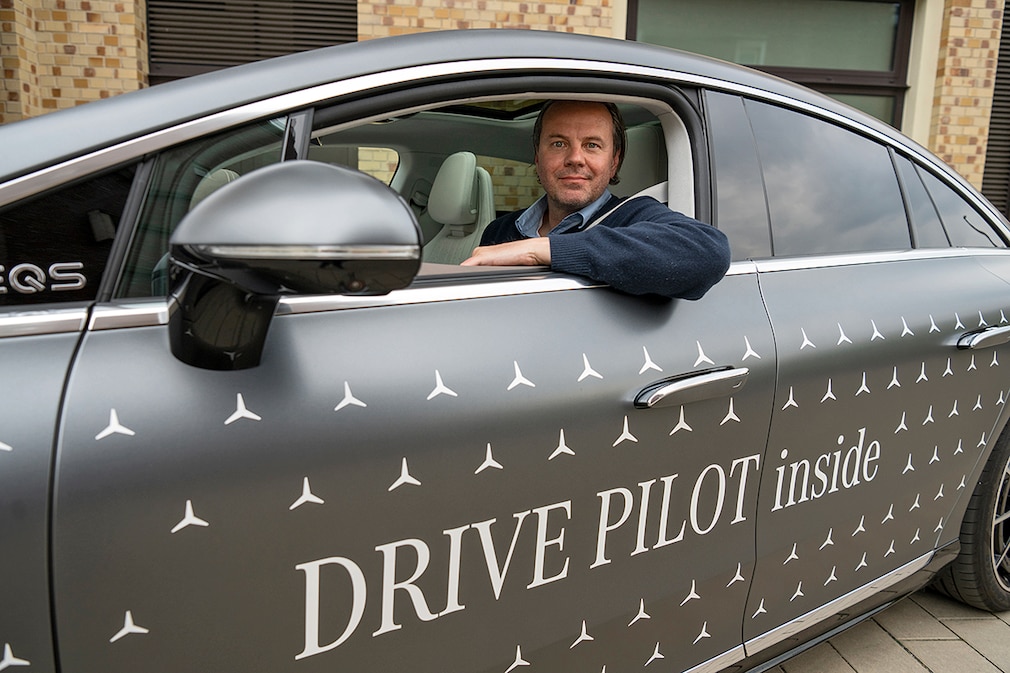 Germany is a pioneer in Europe

The Drive Pilot will therefore not be used very often and for a long time at first. The short test drive already showed me that. But for the additional 5950 (S-Class) or 8841 euros (EQS) you can try it out completely legally. It sounds unbelievable: In Europe this is only allowed in Germany (also in the USA in California and Arizona).
No wonder that the Mercedes lawyers carefully examine the legal requirements and consequences. It's about exact formulations. The driver must always be "ready to take over" and "ready to perceive". So he is not allowed to sleep or climb on the back seat. He must not even move the seat back too far. And Mercedes is very careful: the use of mobile phones in Drive Pilot operations is "not prohibited" in Germany. The carmaker encourages but not offensively.
The manufacturer is liable for system failures
Nothing changes in terms of liability, the manufacturer is liable in the event of a system failure. The driver or owner is liable if he was not willing to take over and it accident comes. The vehicle therefore saves every moment when the Drive Pilot is switched on and off again. And how does it continue? The technology will certainly become cheaper, so that at some point it should also be possible to order it in smaller classes. But it will still be many years before Level 5, which means that cars are completely driverless and fully autonomous on all roads. Some say decades.