Cars
Mercedes EQC 400 4Matic: Top battery and performance, load flop
Life isn't always a pony farm. Everyone knows that – more or less well. For me as a photographer at AUTO BILD, the dark season is always a mental test, so motivating it sometimes takes a little longer. And not so much for the job, I'm a professional enough. The inner bastard rebels much more violently when I set out for the sheer joy of taking pictures for myself.
In the vast majority of cases, my leisure time activities take place outside. And it is currently always wet, cold and windy. But I definitely accept that in the hunt for a spectacular photo. Even more relaxed since there are electric cars like the Mercedes EQC.
What I always rejected as a no-go on my tours, the e-car saves me: letting the engine run rumbling and smoking while stationary so that I can quickly jump into the car and warm up in between. An absurdity. The Mercedes EQC does it all secretly, quietly and quietly. (Comparative test: Mercedes EQC vs. Ford Mustang Mach-E)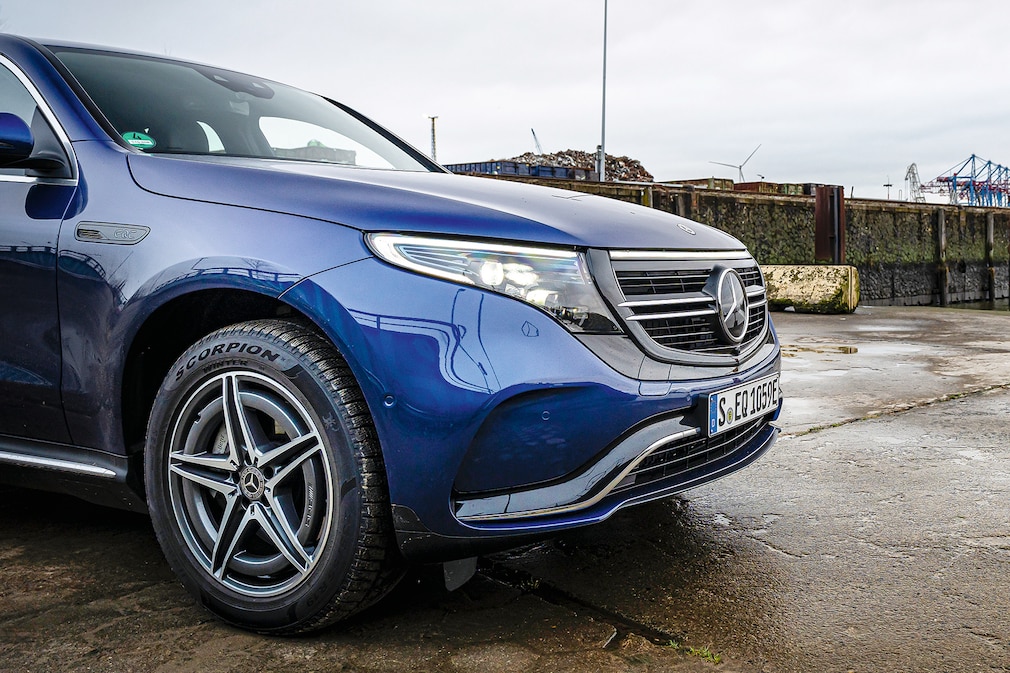 So if your fingers have gotten so cold that they hurt: Just get into the EQC, which is preheated and waiting on the side of the road and welcomes me like a good old friend. No combustion engine that annoys with its background noise or toxic exhaust gases, but simply peace and a comfortable temperature.
Then it's best to switch on the massage seats and let your back be kneaded – and the forced break is perfect. Relaxed, I watch from the car how the play of light changes the landscape. And sometimes even a deer dares to stand in front of my lens because nothing deters Bambi. For me that is real luxury.
Mercedes EQC 400 with a range of up to 437 km

Mercedes specifies a WLTP range of 373 to 437 kilometers for its long-legged Stromer. I don't think these values ​​are entirely realistic in everyday use and can only be achieved with an extremely disciplined driving style. Long-distance trips therefore require careful planning, and weekend trips can sometimes be spontaneous.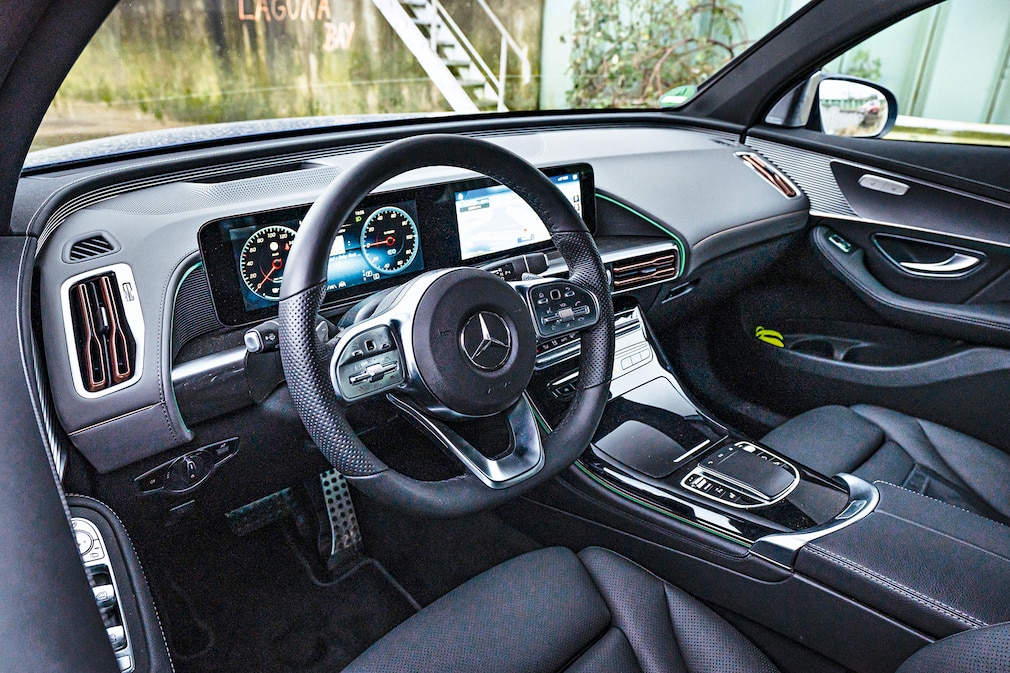 Always assuming you don't abuse the spacious Benz too often as a warming station. That also tugs at the battery. And with its 408 hp, the EQC 400 is fast on the road, but if you drive too sportily, the kilometers in the range display will melt away in fast motion. And I'd rather not see zero appear there. I'm already shivering.
The Mercedes EQC 400 4Matic in everyday testing
Commute: The battery and performance are quite enough for that. Points: 5/5
Shopping: Family provisions also fit, narrow parking spaces less so. Points: 4/5
Transport: Not exactly a space giant, payload not great. Points: 2/5
Vacation: Convenient but moderate range requires patience. Points: 3/5
Hobby: A cool companion for most leisure activities. Points: 4/5
family life: The average family adopts him immediately. Points: 4/5
About me: Olaf Itrich
Place of residence: Hamburg, middle
Transport connection: Very good by road and rail
Charging/refueling: Everything in the immediate vicinity
Usage profile: Mobile photo studio or commuting
favorite car: Land Rover Defender 110 (before L663)
What will the neighbors say if I drive up? Look, now the electro hype has gotten to him too.
Why would I recommend the car to my best friend? Because no one hears when he delivered me home after the party.
What do I remember? The really casual way with which such an EQC hums through the landscape.
Specifications and price: Mercedes EQC 400 4Matic
• Power: 300 kW (408 hp)
• Battery capacity: 80 kWh
• L/W/H: 4762/1884-2096/1624 mm
• Consumption: 21.5 kWh/100 km
• Price: from 66,069 euros
The new EVERYDAY TEST from AUTO BILD
Our 100,000-kilometer endurance test has been in existence for decades – with final total disassembly. It will stay that way, but we will also introduce the everyday test. This is less about long-term quality and more about suitability for everyday use. The concept: Various testers drive the cars in their everyday lives for a longer period of time. In this way you can find out exactly whether a car might also suit your everyday life.