Cars
Mercedes EQE Shooting Brake (2022): Is an EQE station wagon coming?
By 2030, half of all new Mercedes cars should have an electric drive. In addition to the electric SUV, the Stuttgart-based company also has the EQS sedans and its smaller brother, the EQE, at the start. But a stylish station wagon version would also look good on the EQE. AUTO BILD had the Shooting Brake drawn.
Visually, there shouldn't be any big surprises, at least up to the B-pillar. The front of the EQE Shooting Brake should be based on the sedan. Means: The LED headlights, which merge into the indicated grill, will probably remain the same.
The side view is likely to be characterized by the well-known "one-bow design", but the roof line is slightly higher than on the sedan to create more space in the luggage compartment. The solid rear light should be found in the rear, and a large roof edge spoiler is enthroned on the rear window.
The Shooting Brake is likely to be more expensive than the sedan

The dimensions of the Shooting Brake will also be based on its technical basis, the sedan is 4.95 meters long, around 1.96 meters wide and 1.51 meters high. In the interior, the higher roof line in particular should benefit the headroom of the rear passengers.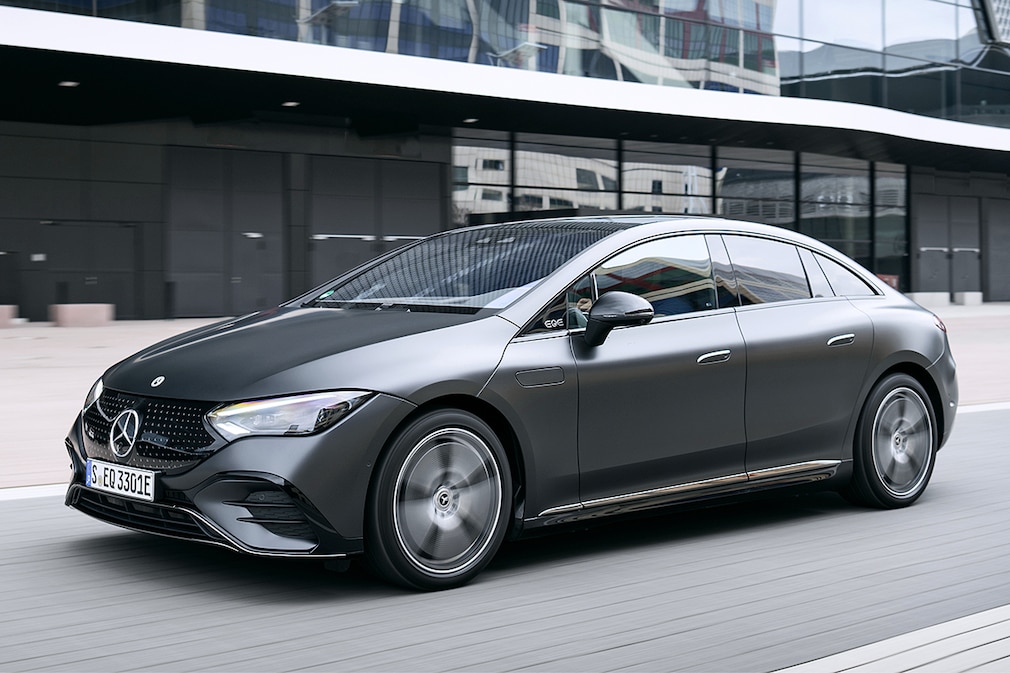 Mercedes should also use the technology of the EQE under the sheet metal. The e-sedan is currently available as the EQE 350+ with 215 kW (292 hp) and as a sportier AMG variant, the EQE 43 4Matic with 350 kW (476 hp) – at least the EQE 350+ could be available as a station wagon.
Like its technology brother, the 90.6 kWh battery should find space in the Shooting Brake, the range could be around 650 kilometers according to WLTP. The price of the sedan starts at 70,626 euros before deduction of the environmental bonus, the Shooting Brake should be a little more expensive.