Cars
Mercedes eSprinter for DPD: Logistician relies on electricity
Electromobility is increasingly gaining a foothold in the logistics sector. The use of battery-powered small vans makes sense for transport companies, especially in cities. After a pilot project started in 2020 went well, the logistics service provider DPD is now expanding its fleet by 150 Mercedes eSprinters, which will be stationed at the depot locations in Hamburg, Essen and Nuremberg.
The electric Mercedes vans for DPD are high-roof versions with a loading volume of eleven cubic meters, a payload of 849 kilograms and a range of up to 158 kilometers. Due to the short distances and the stop-and-go traffic in the city, which can be recuperated again and again, a usable battery capacity of 47 kWh is sufficient. The batteries are charged in the depots with green electricity from regenerative sources. The integrated fast charging function fills the battery from 10 percent to 80 percent in about 25 minutes.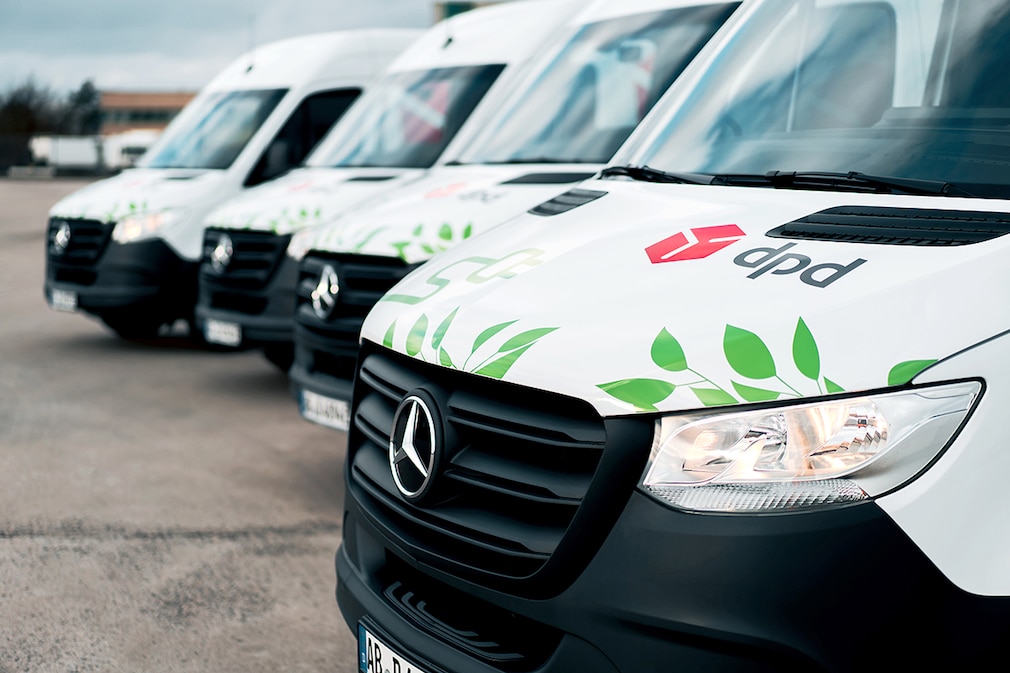 "We are very proud to expand our electric fleet by 150 eSprinters and to actively use them in urban deliveries. For us, the use of high-performance e-transporters is an important component of our goal of continuously reducing transport emissions," says Sarah Keller, Group Manager Corporate Delivery Management at DPD Germany. The parcel service operates 79 depots throughout Germany. Around 13,000 transport over 400 million parcels every day.
With the Vito E-Cell, the first small series of battery-electric vehicles rolled off the production line back in 2010. Production of the new eSprinter generation will begin in Charleston/South Carolina in the second half of 2023 and will then start in Düsseldorf and Ludwigsfelde. Mercedes-Benz has invested around 350 million euros in the next generation eSprinter.
The Mercedes eCitan is already in the starting blocks

"We have a clear goal, we want to be the leading manufacturer in the field of electric vans in the long term! And we have an excellent starting point for this: At the end of 2021 we were again market leaders in both the midsize and large eVans in Europe," says Mathias Geisen, Head of Mercedes-Benz Vans. "We have clearly geared our strategy to further expanding this position. With the eCitan and in future the EQT, we are completing our product range this year and offering eVans in all segments."