Cars
Mick Schumacher after qualifying trouble: "No discussion"
Bitter Saturday for Mick Schumacher in Le Castellet: after two strong races and two points in Silverstone and Spielberg, the Haas driver suffered a setback in qualifying for the French GP. Reason: Schumacher's fastest lap in Q1 is canceled by the race control because he exceeded the track limits.
His time of 1:33.114 minutes would easily have been enough to qualify for the next round. After the deletion, however, only the mark of 1:33.701 minutes previously achieved by Schumacher is recorded. This is only enough for rank 19: the end already in the first qualifying section.
The TV slow-motion then shows that Mick takes a shortcut over the curbs on the inside of turn three and is on the wrong side of the white line with all four wheels. When his race engineer tells him the bad news from the race management, Schumi Jr. can't believe it at first: "Where? Turn three? Inside?" He radios from the cockpit.
"I don't think Mick was aware that you also have to pay attention to the track limits inside. That's why he was so surprised on the radio," comments ex-world champion Nico Rosberg on Sky.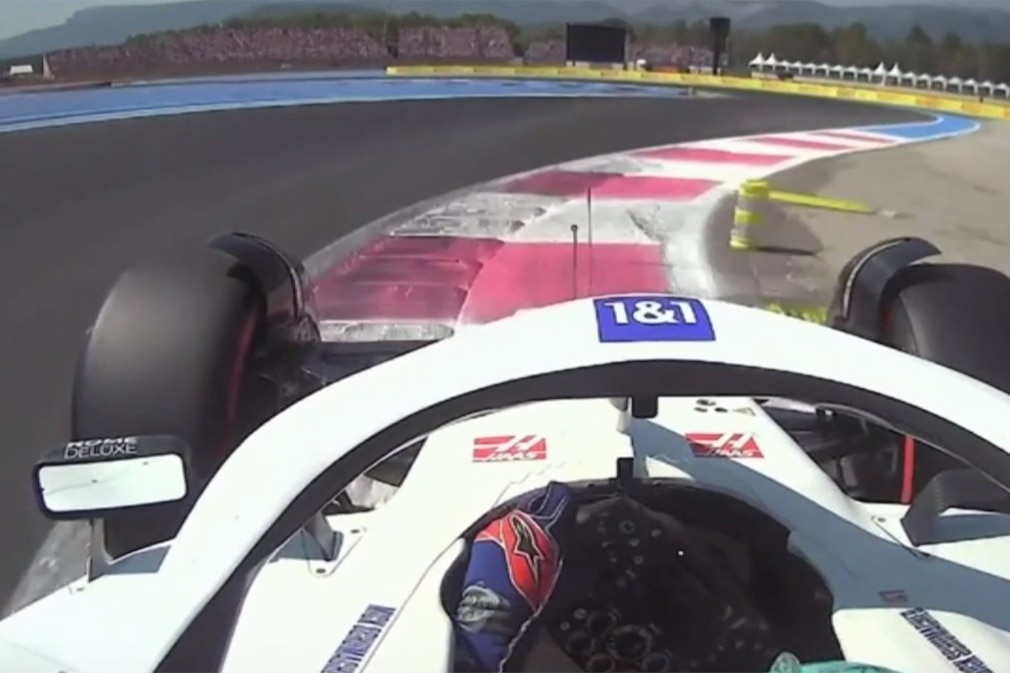 In an interview after qualifying, Schumacher explains: "From our point of view, it doesn't look like we're going out, but the track cameras do show that. Then there's no reason to discuss it."
With all insight, the anger is of course still great: "It's just a shame. I thought turn three was ok, because there's a bollard. If you don't touch it, I thought it's ok," he confirms 23-year-old Rosberg's thesis.
Team boss Günther Steiner is not enthusiastic either: "Mick thought he was in it, so of course it came as a surprise to him. The disappointing thing is that we have a really good car here. Kevin (Magnussen; d. Red) showed that, who drove a fantastic lap even with used tires."
Schumi's teammate not only makes it into Q2, the Dane even makes it into the top 10 shootout, but then no longer sets a lap time there because he is put back to last place on the starting grid anyway due to the engine change and the associated penalty.
Both Haas now have to roll up the field from behind on Sunday. Team boss Steiner still hopes: "If we get the car back into the same performance window, we have a chance of scoring points." Because Haas is lightning fast in France, especially on the straights, only the Red Bulls are still ahead of the US team in terms of top speed.
Looking ahead to the race, Schumacher also knows: "Overtaking isn't that difficult, you can drive past here with DRS. So let's see what's still possible here tomorrow."
When it comes to the track limits, the German has a little more buffer in the race: the race director normally only imposes a penalty on the third offense and after two warnings. But there is no leeway in qualifying, as Schumi Jr. has to experience first-hand.