Cars
Mini Aceman (2024): electric, study, presentation
This mini grins at you and you know immediately: Hey, you are my friend! AUTO BILD has a date with the new Aceman, the thing is still a study, but its creator says: "It will come almost exactly like that!"
Oliver Heilmer (47) is the head of design at Mini and he has his hands full right now. In 2024, the three-door model on the new electric platform will come first, followed a little later by the Aceman. There is room for a four-meter high seat with five doors because the Countryman grows to 4.40 meters. The Aceman is exactly 4.05 meters long, 1.99 wide and 1.59 high. But this crossover doesn't look puny.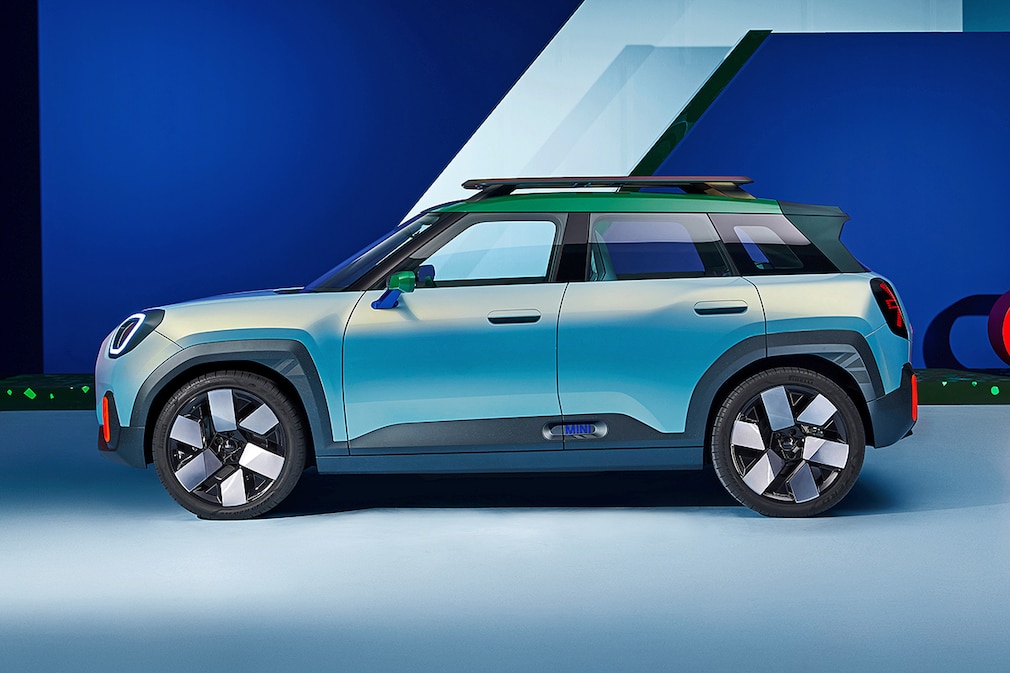 The Aceman design is distinctive

On the one hand, this is due to the fat 20-inch wheels, on the other hand, to the distinctive corners and edges, just look at those cool wheel arches with the corner, at the tight overhangs! A little boy can be that strong. did we say kid? Forget it! Inside it's huge. Of course, electrical kits, batteries below, little engine, that creates space, especially for the legs.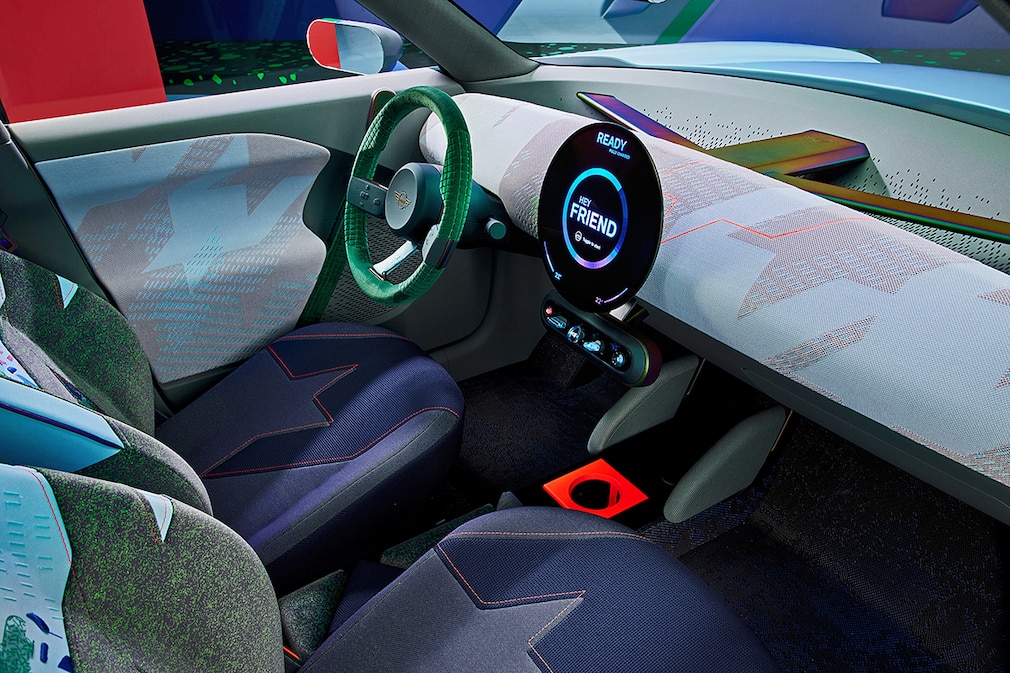 Sustainability is the key in the new Mini

And room to look. They want to do without leather and chrome on Mini in the future, not sustainably. They stage their fabrics at Aceman as if it were a cry for attention. You must have bought a few leftovers in the handicraft shop, in any case the seats are a kind of patchwork work, the steering wheel looks like it was knitted, the dashboard is covered with fabric. Refreshing how Mini is reinventing itself here!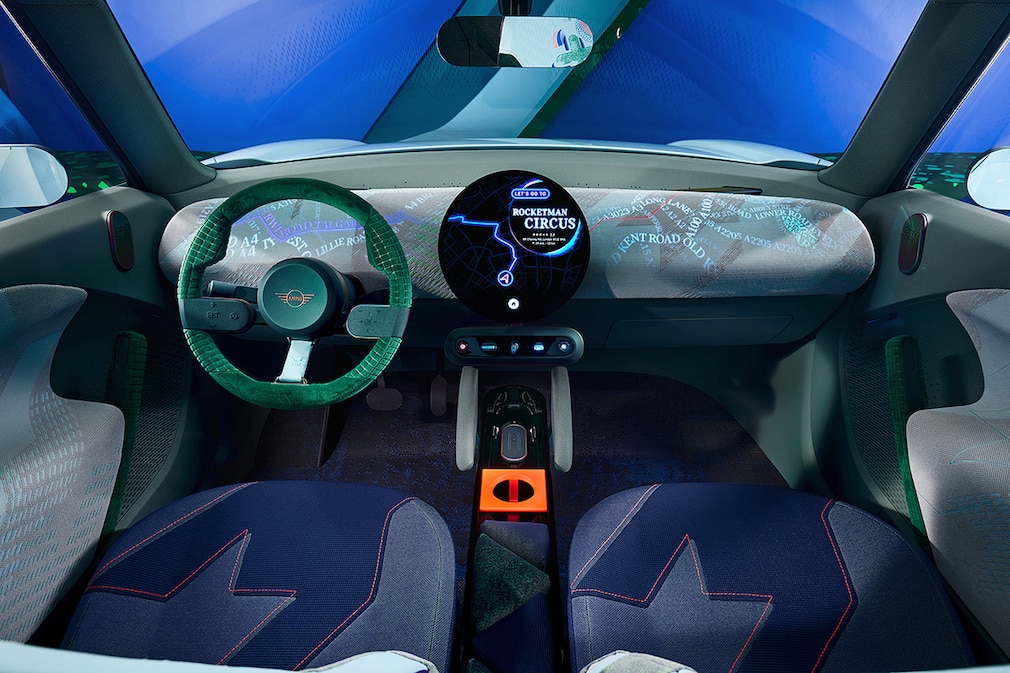 Inside, the Aceman relies on branded optics

And yet the old one remains: We don't look at the speedometer behind the steering wheel, but at a digital pizza in the middle, like before, underneath they have installed a switch bar for short commands. We use these buttons to operate the parking brake, turn the drive on and off, select gears, and regulate the volume of the radio. The screen with OLED technology can even display navigation information or personal images on the entire dashboard – right down to the door panels.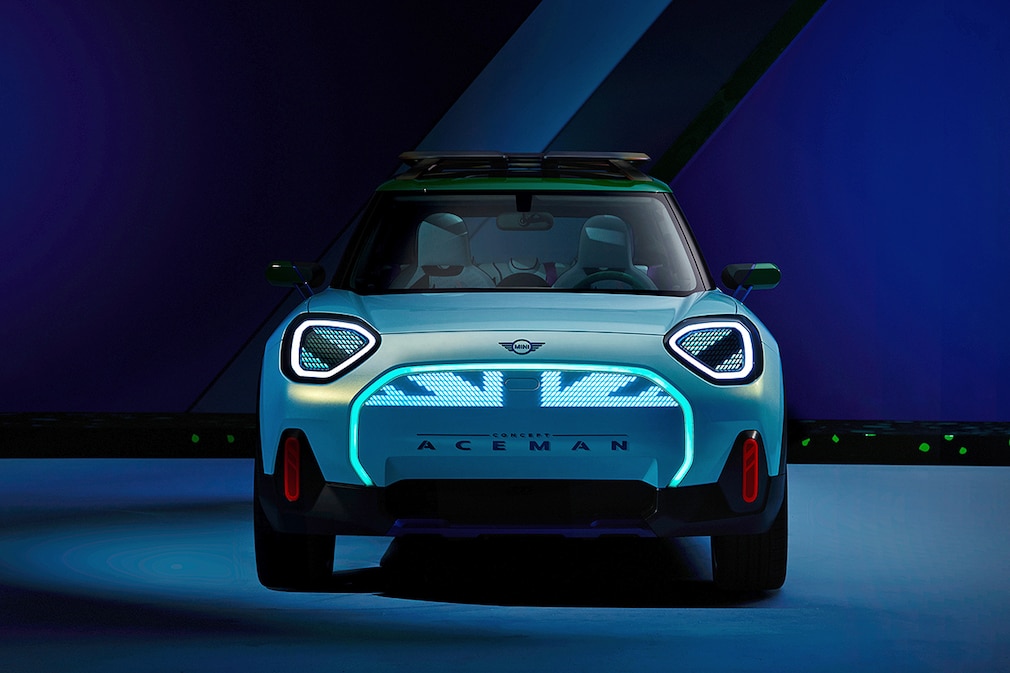 The driver is greeted warmly

As soon as the Mini is unlocked, the LEDs on the grill form a Union Jack graphic, the Mini winks at its owner with the right headlight (also LED), and "Hey Friend" appears on the central display. And we're looking forward to making this friend more individual using the configurator – even if that's going to be expensive.