Cars
Mini builds special Cooper SE for people with disabilities
Inside and out, the gray Mini Cooper SE with the black roof can hardly be distinguished from other models. But whoever opens the door sees the leather steering wheel, which has been equipped with an additional gas ring so that the electric Cooper can be moved with just your hands. There is also a slightly modified driver's workplace with a hand-operated brake and a removable pedal cover.
The closed gas ring for electric vehicles is located in the inner circle of the steering wheel and enables convenient manual operation of the gas function with a simple hand pressure. The ring can be deactivated via a special switch and can be removed if necessary due to its wireless functionality.
A special driving program makes it particularly easy for people with disabilities to maneuver into or out of the Mini Cooper SE. There is a setting with a reduced gas characteristic curve for this, which simplifies smooth start-up. Braking is done with manageable effort using a hand lever.
BMW offers driver training for people with disabilities
Since 2021, BMW has also been offering special driver training courses for people with disabilities at its training center in Maisach (Bavaria). Behind the program as well as behind the unusual mini-project is Tina Schmidt-Kiendl. The busy instructor, who has been giving interested driving tips since 2003 and worked in strategic planning at BMW, has been in a wheelchair for years. "For me, the wheelchair was as far away as Mars," she says.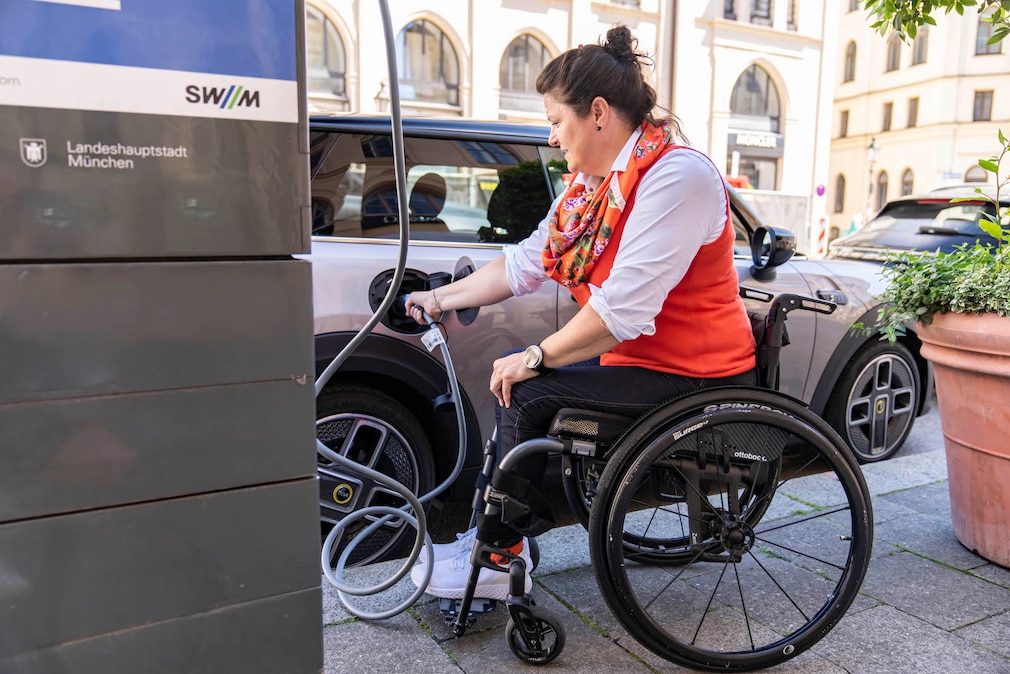 While she was still in the hospital for months, the cheerful woman was still thinking about how to make the best of the situation. "The idea of ​​organizing driver training for the disabled was still in the hospital," says Schmidt-Kiendl, adding the reason that is relevant to people with disabilities on a daily basis.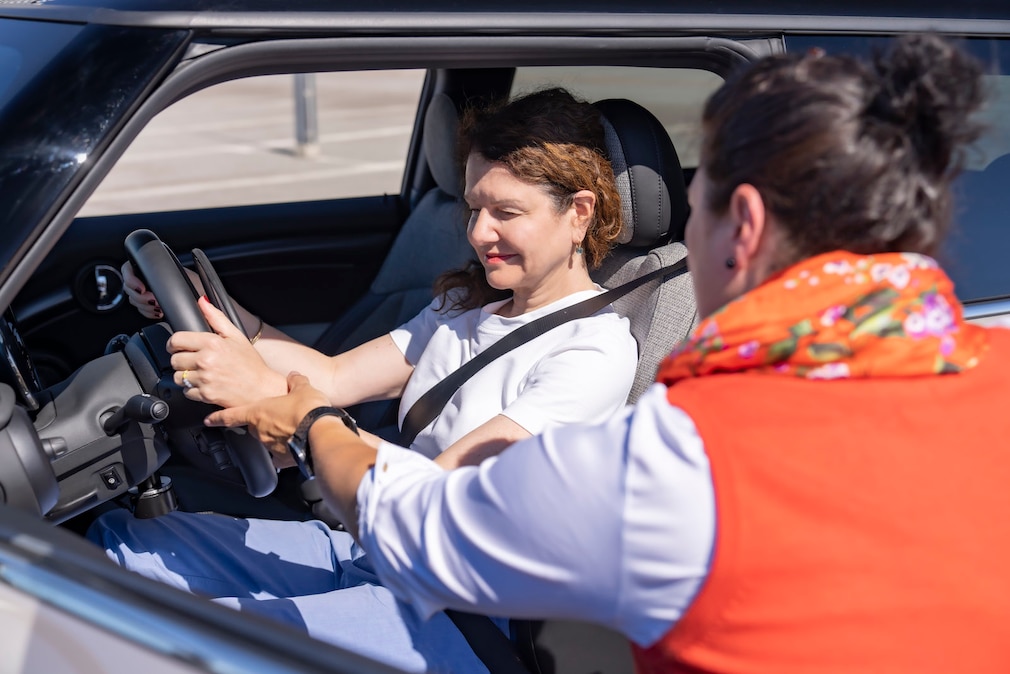 Disabled conversion costs 4000 to 4500 euros

"Fortunately, BMW supported me in this project from the very first second," says the instructor during a test lap in one of the training vehicles. The most important element is the conversion for the disabled, which costs 4000 to 4500 euros.
Simply stepping on the gas with your foot and braking does not work. The ring in front of the steering wheel rim acts as the gas pedal. As soon as you push it forward, you increase the speed.
This system was used by the paraplegic racing driver Alex Zanardi. From now on also in a Mini – and then electric.