Cars
Mitsubishi L200: The pick-up that tackles the test
A lot of car for the money – that has always been the motto for pick-ups. And that's especially true of Mitsubishi's L200. The Japanese manufacturer, which has been associated with Renault/Nissan since 2016, has its pick-up in this fifth model generation produced in its branch in Thailand, a low-wage country – not far from the tourist stronghold of Pattaya.
But instead of sun, beach and partying, the L200 has something completely different in mind: Like all pick-ups of this genre, it is trimmed for hard work with meager attention. In the basic version of this four-door double cab, which is cheap for 33,990 euros, the actual purpose becomes clear: sparse 16-inch steel rims, sparse fabric seat covers, sparse window cranks, sparse radiator grille made of black plastic, sparse add-on parts such as mirrors and door handles made of the same sparse material.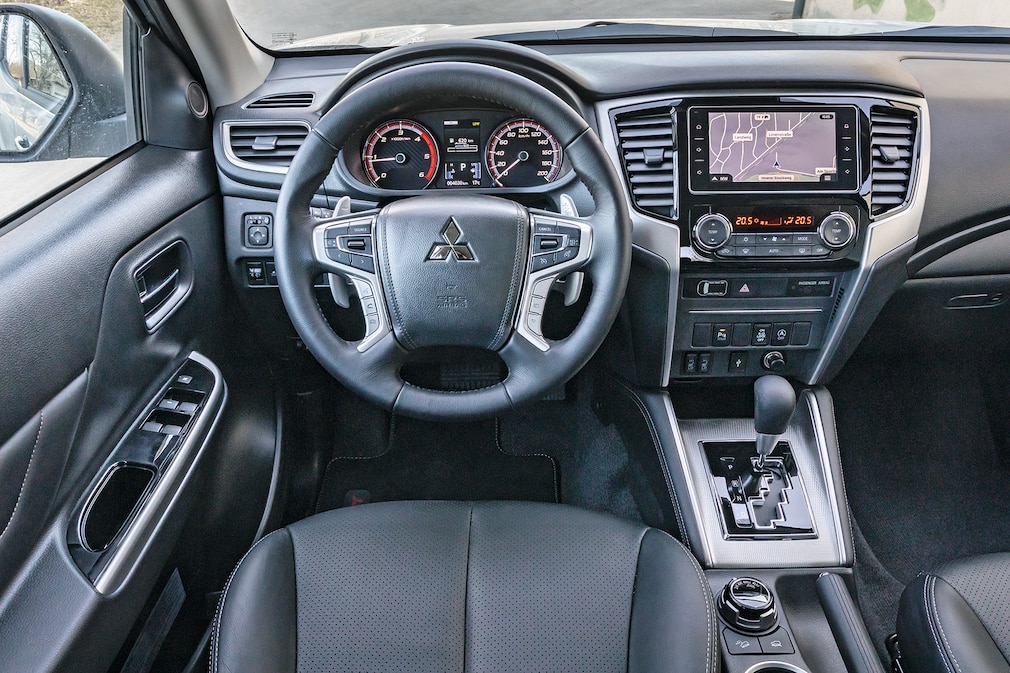 But even for this 33,990 euros there is a mighty 5.31 meter long pick-up in a classic frame design with a bolted-on body, a 150 hp and 400 Nm strong 2.3-liter turbo diesel engine, all-wheel drive plus off-road reduction and rear 100 percent Axle lock and a stable robust chassis with rear rigid axle on leaf springs.
L200 scores with low maintenance costs
A chassis design that was also common in car construction in the 1930s, when really stable cars were needed because there were practically no asphalted roads anywhere in the world outside of the cities. That has changed in the last 90 years, but there are still plenty of areas on earth where the road network is incomplete and, moreover, already dilapidated. (The Mitsubishi L200 IV in the used car test.)
But what are we supposed to do with such a pick-up here in powdered Central Europe? Well, there is enough work here for this type of car: gardeners, foresters, horse keepers, arborists, laying power lines, alpine innkeepers, caretakers – all these outdoor professionals appreciate the reliable transport of people and material even under adverse weather and road conditions. And look forward to low maintenance costs. After all, not only does the one-percent private share in the income tax return disappear because of the truck registration, but also the car classification in the vehicle tax, which has become expensive.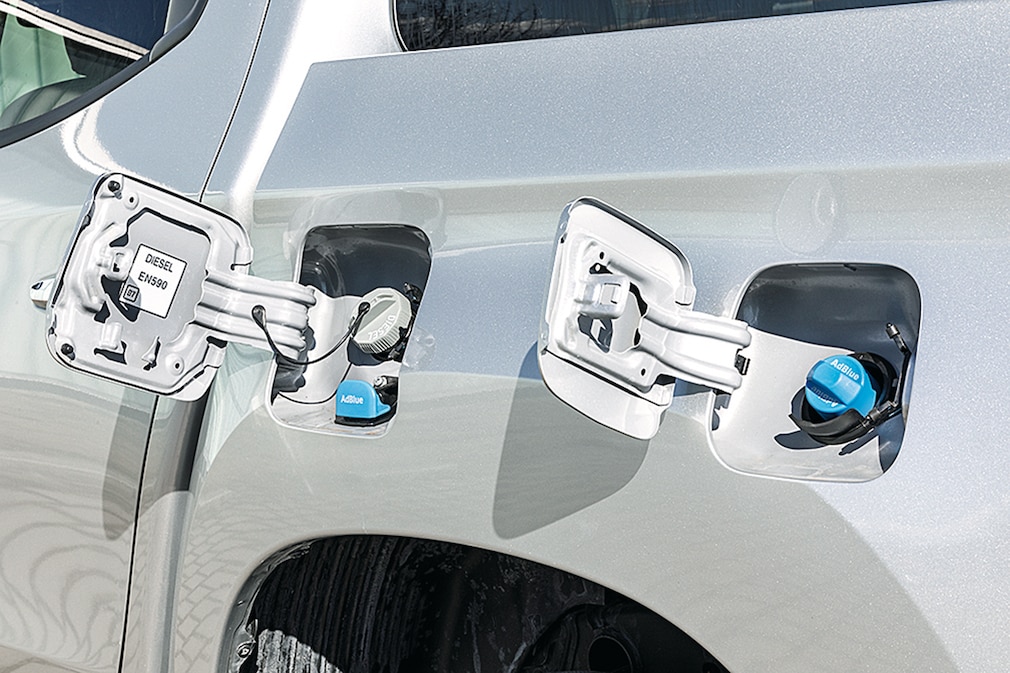 The purchase price also convinces many: If you take an original German VW Transporter 4Motion as a double cab and equip it at least halfway like the Mitsubishi in our photos, then you quickly end up at 60,000 euros and more. The pick-up, on the other hand, costs around 20,000 euros less, even if you upgrade it like the test car: with 18-inch aluminum wheels, chrome package, automatic climate control, navigation system, heated seats and keyless entry.
Six-speed automatic transmission for 1900 euros

The six-speed automatic transmission costs an additional 1900 euros – an expense that should be considered carefully. Because this gearbox is still of the type that was already known from Japanese cars decades ago: simply installed roughly without spending too much time on fine tuning.
This is not so noticeable when driving on flat land, but it is noticeable in urban areas and even more so in hilly or even mountainous areas. Sure, you don't have to shift gears or use the clutch. But that already enumerates the advantages of this transmission. Its main disadvantage is that it is less efficient than the six-speed manual transmission that is also available.
All-wheel drive/power distribution v:h
Trailer load braked/unbr.
Standard CO2 emissions (WLTP)
SCR catalytic converter/AdBlue tank content
Cargo bed length (inside)
Loading platform width/height
Turning circle left/right
Test consumption Average of the 155 km test lap by AUTO BILD ALLRAD
Four-cylinder, in-line, turbo diesel
110 kW (150 hp) at 3500 rpm
Single wheel, coil springs/rigid axle, leaf spring.
265/60 R 18 H/Goodyear UltraGrip SUV
Six-speed automatic converter
permanently via central diff., can be locked manually/40:60
el. brake intervention v. + h.axle lock h.
172 km/h at 3560 rpm (5th gear)
And that has an effect on driving performance and fuel consumption. Now the downsizing turbo diesel that has been installed since the major facelift of 2019 with a displacement of 2.27 instead of 2.4 liters and its 150 hp instead of the previous 181 is not the strongest. In addition, he reacts somewhat delayed to accelerator pedal movements. And then it is additionally slowed down by this automatic transmission.
With a proper run-up, the top speed is 171 km/h

The driving performance is just about okay, with the L200 getting away quickly from a standstill, but then only accelerating on average with a heavy rumbling of the diesel engine. From a speed of 140 km/h, the forward thrust decreases noticeably, and for the top speed of 171 km/h the L200 needs a good run-up and the shorter fifth of six gears. But it is better to stay below 160 km/h, because that reduces noise and fuel consumption.
The automatic transmission unnecessarily increases diesel consumption. Because even when driving at a leisurely pace, it shifts up with a delay, so it keeps the lower gears unnecessarily long and forces the engine to rev up, which in turn increases consumption. In addition, the transmission often engages the fuel-saving converter lock-up clutch late because it increases efficiency. It usually remains idle up to a speed of 70, which is why consumption increases drastically, especially in urban traffic.
But even above this speed, the transmission takes out the lock-up clutch again from time to time and for no apparent reason, which causes the engine to stir in the oil sump of the converter and increases consumption again. Anyone who drives a lot on flat terrain will notice all of this less often, which is why our test consumption of 9.0 liters per 100 kilometers remains unobtrusively low. But woe betide if the journey takes place more in town or in hilly areas; then the values ​​rise to 10.5 liters per 100 kilometers – too much.
Higher equipment versions with real permanent four-wheel drive
The only average engine-transmission combination is opposed to a sophisticated all-wheel drive. Here the Mitsubishi offers hard-to-surpass cutting-edge technology. While the above-mentioned low-priced basic version at 33,990 euros has an add-on all-wheel drive typical of pick-ups, all higher equipment versions from 39,290 euros come with real permanent all-wheel drive.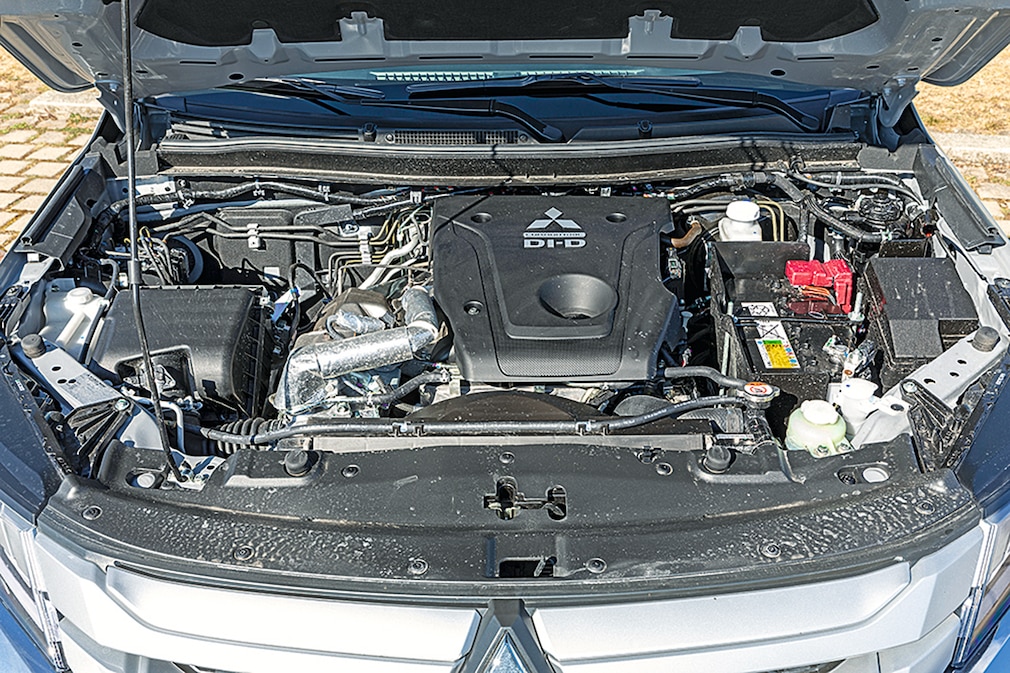 A central planetary wheel differential distributes the drive torque to the front and rear axles in a ratio of 40:60. A viscous brake in the central differential then takes over an automatic locking function if an axle begins to spin. The knob on the center console is then set to 4H. Advantage of this setting: You don't have to worry about anything, even if the road constantly changes between wet, snow and dry.
In addition, the central differential can also be locked manually if the ground conditions are very slippery (position 4HLc). If even more power or engine braking is required, set to 4LLc, which engages the off-road reduction and increases the drive torque by a factor of 2.57. You can also switch off the four-wheel drive (2H), but this does not result in any savings in consumption – we have measured it.
Turning circle of around 13 meters
Every L200 (even the inexpensive basic version with additional all-wheel drive) has a manual rear axle lock on board in case the slip control, which works well, should be overwhelmed with its braking interventions. This allows the L200 to climb even the steepest slopes. Only when things get tight do the large turning circle of around 13 meters and the three-meter wheelbase have a negative impact; this pick-up then also appears unwieldy and bulky.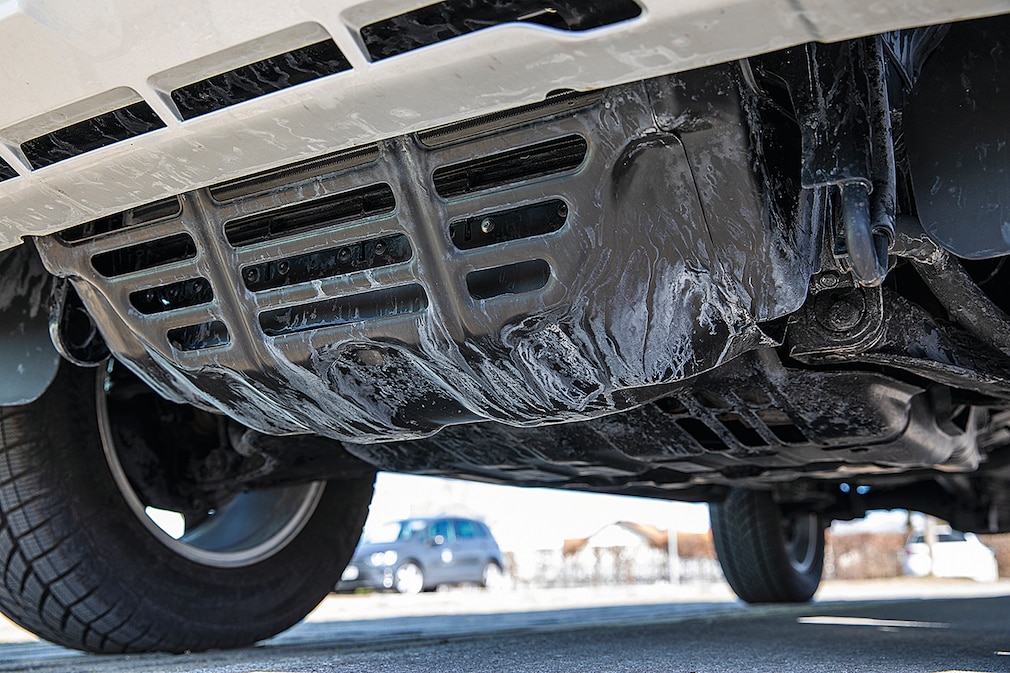 On the other hand, this is hardly a problem when driving across a wide country. Since one notices rather the only average comfort. Of course, the robust chassis, trimmed for resilience and high payload, only filters out the worst of everyday bumps in the road. The L200 rumbles clumsily over manhole covers and transverse joints. Long waves are better absorbed. But that's also typical for pick-ups, which are primarily built for the roads and paths in the wilder parts of the world. The noticeably rough-running, but quite well insulated diesel engine goes well with it.
Nevertheless, longer distances do not wear too much on the condition of the occupants. This is mainly due to the successful space conditions. The front and back are sufficiently comfortable and have enough legroom. Not a matter of course with double cabin pickups, where there is often a lack of a comfortable inclination of the rear seat backrest. But the Mitsubishi can't be blamed for that either. Nevertheless, everyone is happy to take a break after the 800 kilometers at the latest, which the 75-liter tank makes possible.
Almost a ton of payload
But the L200 only really gets going when it gets a lot to do. It can handle almost a ton of payload as well as 3.1 tons of trailer load. The amazing thing about it: The 150 hp turbo diesel drags such loads away better than one might think given the mere data. He puts his heart and soul into it and obviously feels well utilized.
Despite its down-to-earth character, Mitsubishi has given the L200 a few modern assistance systems. There is no real lane departure warning system with steering intervention, but there is an acoustic warning if you are approaching the edge of the lane.
Then an emergency brake assist with pedestrian detection is still available, but no adaptive cruise control that reacts to the vehicle in front. So the driver has to do that himself – which actually corresponds to the character of such a car. There is still work to be done here.