Cars
Mobile phone at the wheel: many do it, hardly anyone gets caught
The mobile phone plays a big role in the daily life of many people. In some situations, however, it has absolutely no place. For example, when you are behind the wheel of a vehicle!
As the current AllianzDirect Auto Report on the topic of traffic checks shows, around a third (32 percent) of all drivers have used their mobile phones while driving. And only a fraction (only five percent) were caught in this traffic offense.
General mobile phone ban for drivers

In Germany, there is a general ban on mobile phones for drivers who do not have a permitted hands-free device. Nevertheless, many unimpressed drivers dabble while driving on the
smartphone
although a large-scale education campaign by the Federal Ministry of Transport warned of the consequences in 2018 with the AUTO BILD headline "Tipp, tipp, tot".
Younger people use their cell phones more often

Younger people in particular are tempted to use their cell phones while driving: in a generational comparison, 25 to 34 year olds use their smartphones most frequently at 41 percent, closely followed by 35 to 44 year olds (39 percent).
Only 29 percent of 45 to 54 year olds use their mobile phone while driving, compared to a quarter (25 percent) of 55 to 65 year olds.
Pleasing: Younger drivers (18 to 24 years: 24 percent) and people in the probationary period use their phone at the wheel the least.
What are the penalties during the probationary period?

What exactly is forbidden?
It should be clear to everyone that you are not allowed to write or read text messages while driving. But: "Rejecting calls or reading the time is also prohibited if the mobile phone has to be picked up," said the
ADAC
. Incidentally, if you want to use your mobile phone while driving, it is not enough to simply pull over and stop.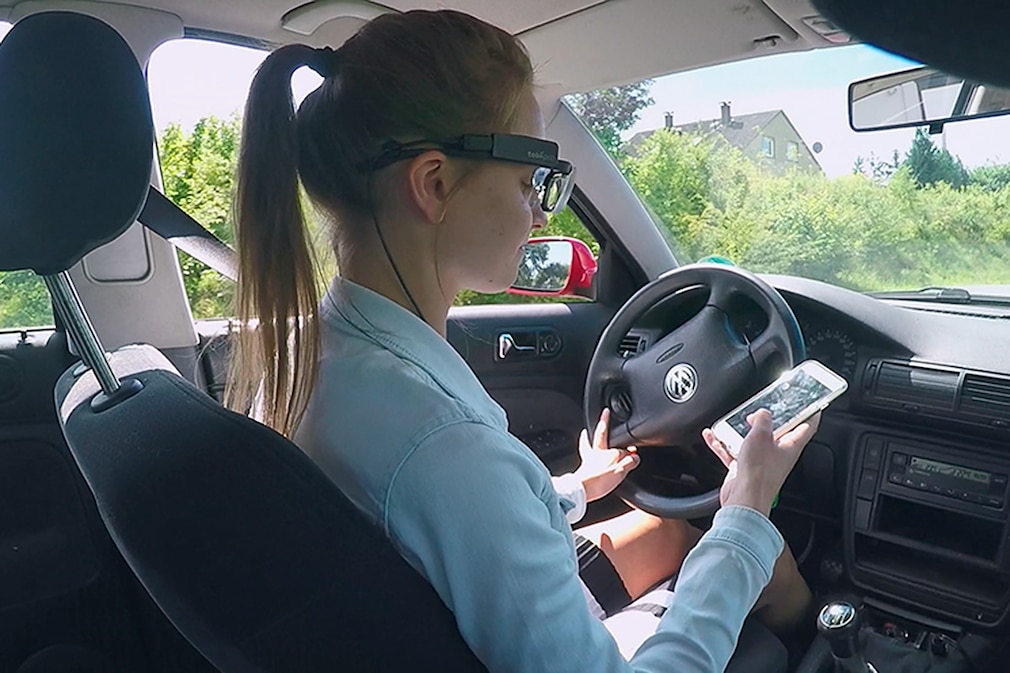 Important: The engine must not be running when using the mobile phone! He warns about this
ADAC
: "Switching off the engine with a start-stop system, for example at traffic lights or in a traffic jam, is not enough."
What will Apple Carplay and Android Auto bring?

Anyone who is dependent on a mobile phone at the wheel can connect the mobile phone to the on-board infotainment in modern cars. Retrofitted radios also offer a connection option. This works via Bluetooth, for example, or even better with Apple Carplay or Android Auto. Some mobile phone functions can also be operated via voice control or the touchscreen, calls can be initiated and accepted or text messages read out.
What is the penalty for cell phone use?
Of course, the fine mentioned above does not only apply to new drivers. 100 euros and a point are always due if you are caught with the phone at the wheel. If other road users are endangered by using the cell phone, it will be 150 euros, two points and a month's driving ban. If the use of the mobile phone is accompanied by damage to property (e.g. in the event of a minor accident), there is a risk of a fine of 200 euros, two points and also a month's driving ban.