Cars
Mobility study: That's how high the gas price pain limit is
How do many drivers feel about buying an e-car? And how much does the price of gas have to rise for them to leave the car at home? To three or four euros per liter? In fact, the pain threshold for most drivers in Germany is much lower: According to their own statements, most of them can no longer afford a liter price of 2.80 euros – this is one finding of the current mobility study by Continental.
Measured against the current fuel prices, which are below two euros only thanks to the tank discount, we are worryingly close to this level. Other aspects of the survey commissioned by the major supplier also make it clear that increasing energy costs in recent months are causing more and more drivers great concern.
Since gas and electricity prices are also rising, according to Continental's international mobility study, 73 percent of those surveyed are concerned whether they will still be able to afford energy in the near future.
70 percent of people worried about energy prices

More than a thousand people were surveyed for the study in the USA, China, Germany, France, Japan – and for the first time in Norway: At 13 percent, the spread of electric cars is significantly higher there than in the other countries. In the US, four percent of those surveyed have an electric car, in China three percent. In Germany, France and Japan there are only one percent of e-car users.
It does not appear that these numbers are growing rapidly: because electricity prices are also climbing, around half of those surveyed rule out buying an electric car as an alternative. 44 percent of people believe that electromobility is the future. However, 43 percent cite the high purchase prices as a reason for not wanting to buy an electric car.
Uncertainty due to insufficient knowledge about e-cars

In addition, 62 percent do not believe that they will be able to afford an electric car in the near future. In general, almost half of those surveyed would not currently give electromobility any priority. The additional information that many do not feel well informed about the maintenance costs of electric cars is noteworthy.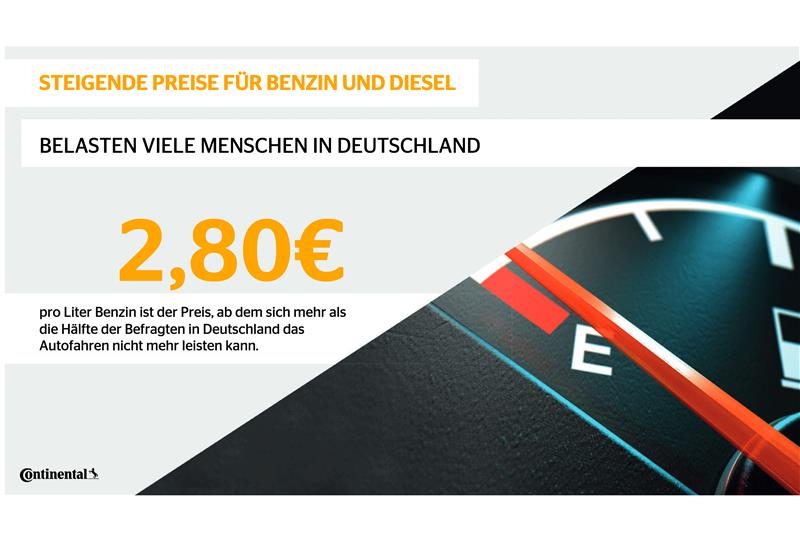 In Germany, 30 percent of respondents referred to this knowledge gap. It was even higher in the US (37 percent) and China (40 percent). Only in Norway do a relatively large number of people, namely half of those surveyed, believe that they know about the costs of e-cars. It is fitting that e-cars are relatively widespread there.

State should ensure affordability of mobility

Are people in many countries simply not interested in sustainability? That seems impossible: the majority of the participants in the Conti study consider it important or even very important that the materials used in car construction are environmentally friendly and sustainable. They also find social standards and respect for human rights in the manufacture of vehicles and batteries important.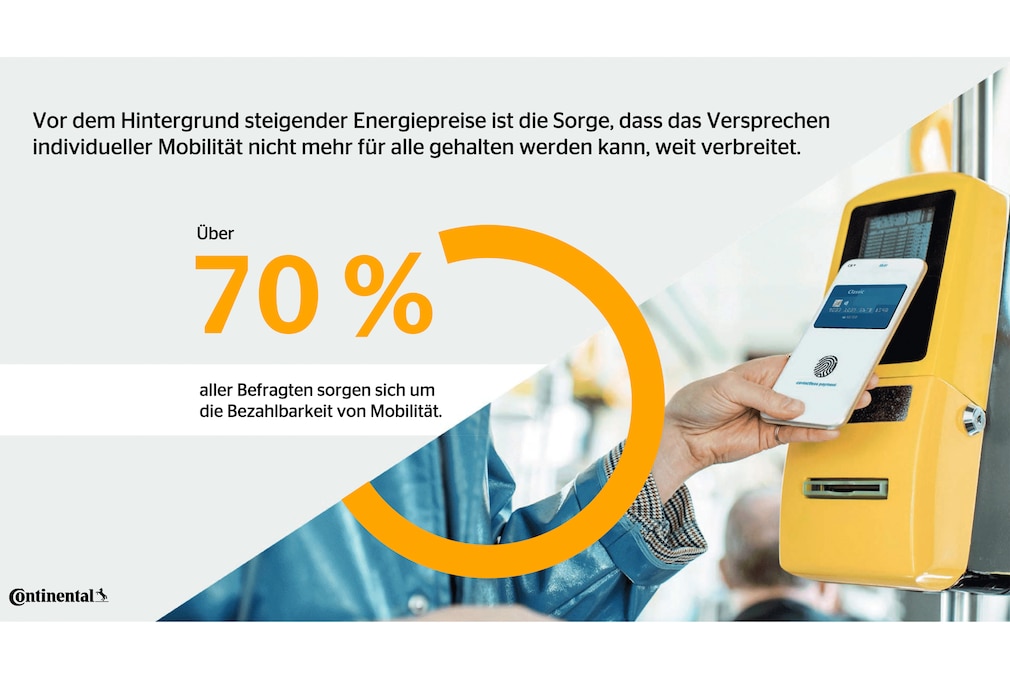 But when it comes to costs, more than four fifths of respondents (83 percent) believe that the state should ensure affordable mobility. More than three quarters (77 percent) are even of the opinion that the state must guarantee that environmentally friendly mobility costs less than one that is harmful to the environment.
The best electric cars

Selected products in tabular overview

| | | |
| --- | --- | --- |
| BMW iX | RRP from EUR 77,300, savings: up to EUR 13,386 | |
| Kia EV6 | RRP from EUR 44,990, savings: up to EUR 14,069 / in leasing from EUR 274 | |
| Mercedes EQS | RRP from EUR 97,807, savings: up to EUR 6,152 | |
| Hyundai Ioniq 5 | RRP from EUR 41,900, savings: up to EUR 12,280 / in leasing from EUR 234 | |
| Audi Q4 e-tron | RRP from EUR 41,900, savings: up to EUR 12,420 / best leasing price: EUR 89 | |
| Skoda Enyaq iV | RRP from EUR 34,600, savings: up to EUR 11,584 / best leasing price EUR 124 | |
| Mazda MX-30 | RRP from EUR 34,490, savings: up to EUR 13,035 / in leasing from EUR 90 | |
| Smart EQ for two | RRP from EUR 21,940, savings: up to EUR 8,240 / in leasing from EUR 77 | |
| Tesla Model 3 | RRP from EUR 46,560; Savings: up to EUR 7,975 / best leasing price EUR 289.00 | |
| Opel Corsa-e | RRP from EUR 30,400; Savings: up to EUR 11,920.00 | |
| Volvo XC40 Recharge | RRP from EUR 48,650; Savings: up to EUR 9570.00 | |
Since Corona, many people have been driving more often

Concerns about the environment are opposed to concerns about their own health: In Germany, 70 percent of those surveyed said that since Corona they preferred to drive alone or with friends. Likewise, 70 percent of those surveyed from all countries stated that driving services, car sharing and other alternative means of transport were not relevant to them. So your own car is the winner of the pandemic.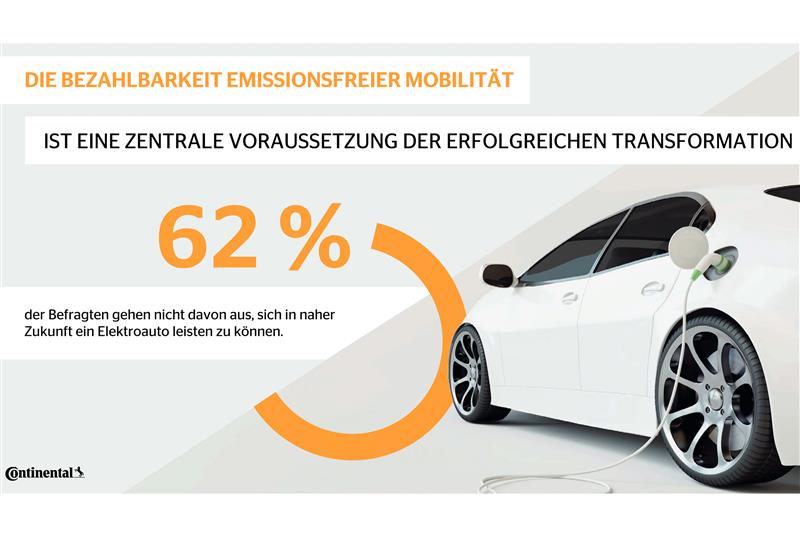 Anyone who wants to get rid of it should take note: more than half of the people in Germany define the car as an essential part of their mobility and their individual living space. Even after the pandemic is over, 84 percent want to continue using it as often as before, and 60 percent even more often.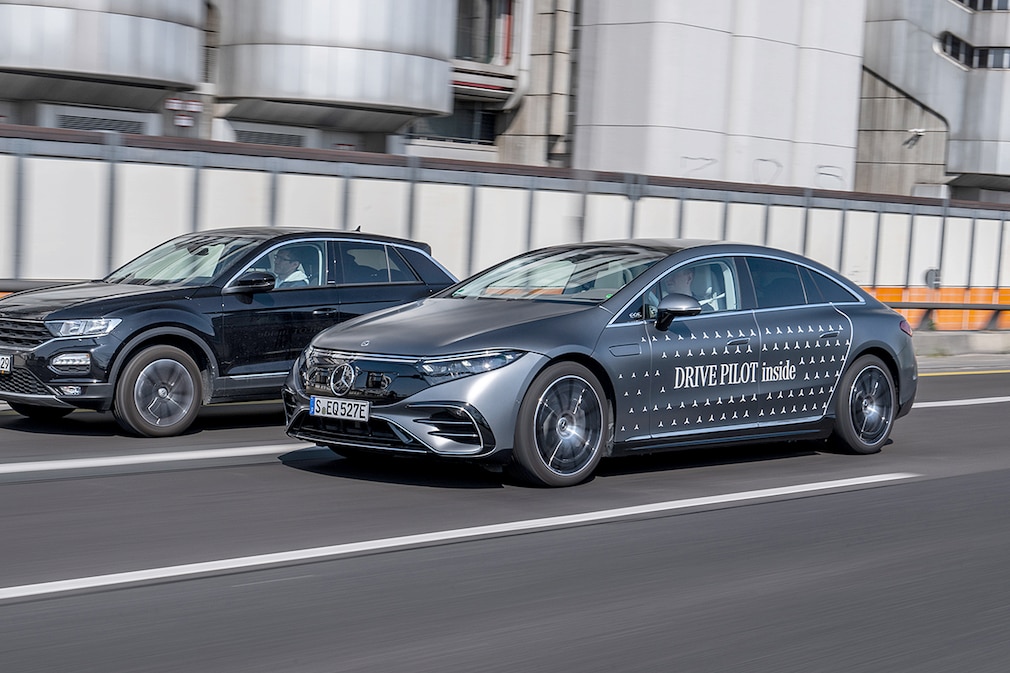 However, bicycles are also booming in Germany: 45 percent of those surveyed in this country stated that they cycle at least once a week. Only in China, at 61 percent, is there more cycling than in Germany.
Chinese very interested in autonomous driving

Younger people are more willing to pay more for sustainable mobility. Openness to innovation and new technology in cars is high in all countries. However, many of those surveyed fear that further development will also lead to higher prices. In Germany, 79 percent of people believe that the latest technology only makes cars more expensive.

25 percent are open to autonomous driving, they would like functions such as automated driving during a traffic jam. The majority believes that accidents can be prevented by autonomous driving. At the same time, however, many fear the uncontrollable consequences of this and other high technologies if something gets out of hand due to errors in the software. Many of those surveyed also suspect an increase in complexity.