Life Style
More and more baby clothes are being bought online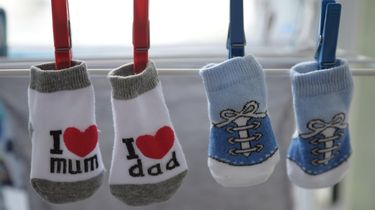 The arrival of the baby is a beautiful, but also an exciting moment. There is a lot to prepare and a lot of stuff to stock up on.
Where previously the baby store on the residential boulevard was the place for expectant parents, this place has shifted to the online web shops. Baby clothes are increasingly bought online. Why do parents prefer these online stores and which baby clothes can you buy online? In this article you can read exactly how it is.
Where does the shift to online come from?
How come more and more parents prefer webshops over the physical stores for baby stuff? There are three reasons for this. The first reason is that there is a much wider range of baby clothes online. Looking for a specific style? Then it can sometimes be difficult to find nice rompers or baby shoes in the store. But online you have several webshops to choose from. You can easily search by style online. You can then find multiple webshops that perfectly match your style.
In addition, the practical side of online shopping also plays a role. You do not have to go to all kinds of shops to find the best baby clothes. Especially when you are very pregnant, it is not ideal to walk through the shopping streets all day. With a few clicks of a button, you can order the new baby wardrobe in no time.
Finally, the budget also plays a part. Online there are plenty of options to search by price and compare baby clothes in terms of price. This way you can buy a lot of baby clothes online for a small price.
Second-hand baby clothes online
There are also many options online to buy second-hand baby clothes. Since many pants and shirts are worn only a few times, many parents want to sell the baby clothes online. You can buy a lot of second-hand baby clothes for a small price. You then know exactly where the clothes come from and you can expand the wardrobe of your little one.
The role of social media
The role of social media should also not be forgotten. Online brands and webshops make good use of marketing via social media. You can quickly come across a nice webshop with your advertisements on Facebook or Instagram. With just one click of the button you will be redirected to the webshop of your choice. Since social media monitors your web traffic, they can advertise even better for you. This way you will always find a nice webshop for baby clothing online faster.
Track baby layouts online
To get ready for the arrival of the baby, you can easily follow the baby layout. This is a list of items that you must have at home for the baby. You can find a lot of inspiration online from such lists, including tips for web shops. This way you can easily keep track of your baby's release online.
Many physical stores are seeing their customers decrease due to the switch to online stores. It is also more common today to purchase baby clothing online. Due to the wide range, the great prices and the great service, online shopping is preferred by expectant parents.
(This article is outside the editorial content of Metro)
NewsABC.net