Career
More than half a million Dutch people do not receive holiday pay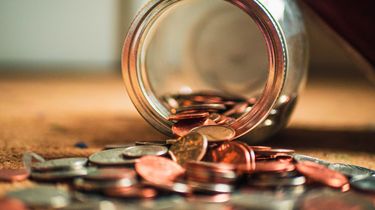 More than half a million Dutch people will not receive holiday pay from their employer this year due to the corona crisis. About 11 percent of workers have no idea whether the money will be paid, according to research by workers union CNV.
That is why the union is launching the Holiday Allowance Reporting Point. Employees who do not receive the money or only receive part of it can report there. The number of people who get nothing anyway, about 8 percent, is what CNV calls "very high."
Holiday pay is a legal right
"Converted, this concerns more than half a million workers who do not receive holiday pay," says CNV chairman Piet Fortuin. While it is a legal right, he emphasizes. "We understand that many entrepreneurs are in a difficult situation. But it is not easy to deduct holiday pay unilaterally. Certainly not because many entrepreneurs now receive government support to continue paying the salaries. " The union wants to help victims with the hotline.
The CNV wants to talk to companies that do not want to pay out the money. Nor does the union go to court. "Certainly at companies where there appears to be no loss of turnover, or any other good reason to postpone the holiday pay. Then we will move to firmer resources, "says Fortuin.
Holidays
The Dutch are also increasingly spending their holiday pay on holidays. The extra salary benefit is less and used for other purposes, according to a study commissioned by Vliegtickets.nl. But whether we will go on holiday en masse this year? Research bureau NBTC-NIPO expects that 7.2 million Dutch will go on holiday this summer. That is 39 percent less than the previous summer.
NewsABC.net