Cars
MotoGP superstar Rossi: From bike to car
The motorcycle world will have to do without him in the future: Valentino Rossi hung up his MotoGP helmet after nine world championship titles and 115 victories at the end of this season.
But one thing is already certain: the superstar does not want to do without horsepower. But instead of a strong gas hand, he will need a heavy gas foot in the future. Rossi wants to drive car races in the future!
Four wheels are not completely new to him: the Italian has already won the Monza rally seven times and has even competed in World Championship rallies. He's already sat in Ferrari and Mercedes Formula 1 racing cars. And he completed various long-distance races, most recently with the renowned Ferrari team Kessel Racing. In January he will again be part of the 12h Gulf race in Abu Dhabi.
Rossi: "I'm actually a rally fan and already have experience in the WRC. But it will be difficult to gain a foothold there because rallying demands a lot from you. Therefore I will probably race on the circuit. "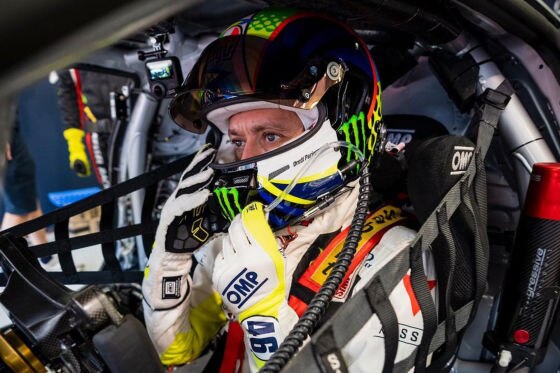 The MotoGP superstar has not succumbed to the calls of DTM boss Gerhard Berger alone. Reason: "I prefer to drive a GT3, I already have experience with these vehicles" was his excuse in 2019. But that no longer applies since 2021, because the German touring car series is now also driving with GT3 racing cars.
And: As early as 2019, in front of the DTM camera, Rossi lost his restraint: "I promise that I will come in the near future – as a driver."
DTM boss Gerhard Berger doesn't want to put the "doctor" under pressure because of the flippant statement. "I don't believe in setting up a raid squad. At the time, I took it as a loose phrase, "said the Austrian in Speedweek.
The DTM is currently not (yet) a priority for Rossi. He recently indicated that he was examining offers from the WEC (Sports Car World Championship), the ELMS (European Le Mans Series) and the GT World Challenge Europe.
In mid-August, the Italian also confirmed on Servus TV: His dream is to take part in the 24 Hours of Le Mans, which, due to new regulations, will also allow GT3 sports cars to compete from 2024.
It is therefore clear: The GT3 racing series in this motorsport world are likely to fight for Rossi in the future. And DTM boss Gerhard Berger will call the Italian again. When the time comes…