Cars
Motorcycle classics: choppers, bobbers, cruisers, dirt trackers and more
The longing for technology that you can understand and master. And the love of shapes that are reminiscent of the blissful days of unfiltered motorcycling. Both fuel the enthusiasm for "Neo Classic Bikes", which almost every manufacturer has in their range today.
A huge market that doesn't end with machines: "Today, every new bike has the right clothing," says Daniel Dimpker, head of the motorcycle lifestyle shop 24helmets.de. Helmets, trousers, boots, jackets – he alone has more than 80 brands in his range.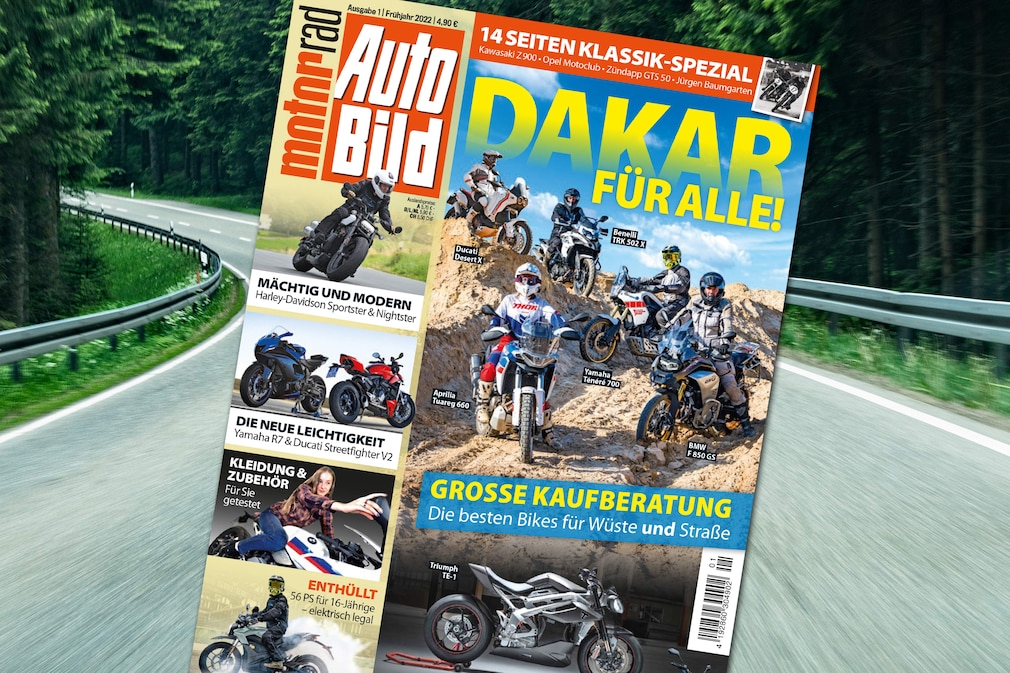 In addition, there are the in-house collections of manufacturers such as Harley-Davidson and Triumph, who, like BMW Motorrad, meticulously maintain their model history. And diligently help yourself there: The motor culture heritage ("Heritage") inspires the designers to new editions.
Yesterday's look, today's technology: Electronic riding modes and navigation via app also work with teardrop tanks and spoked wheels.
This is how the retro classes differ
Brand new classic bikes are not that easy to tell apart. The main differences can be seen in the silhouettes. AUTO BILD MOTORRAD shows seven examples!
choppers
Harley Davidson Street Bob 114
Factory chopper looks are available at Harley-Davidson with and without chrome. The US manufacturer classifies the two-seater Street Bob 114 as an "authentic stripped bobber".
vehicle data
• displacement 1868cc
• perfomance 70 kW (95 hp)
• Price from 15,495 euros
Cafe Racer
Kawasaki Z900 RS Cafe
The Kawa Z1 was the "King of Cool" of the 1970s. The Z900 RS brings them back to life. As the Z900 RS Cafe, it drives up with a stylish half-shell. Silky-smooth in-line four-cylinder, upbeat three-tone paintwork. The performance version also has a titanium rear silencer from Akrapovic.
vehicle data
• displacement 948cc
• perfomance 82 kW (111 hp)
• Price from 12,295 euros
cruisers
Indian Chief Dark Horse
Indian celebrates its 100th anniversary with a new trio of Chiefs: Dark Horse, Bobber Dark Horse and Super Chief Limited. Same Thunderstroke engine, but different colors and attachments – e.g. B. High handlebars, flat handlebars, windshield. Seat height 660 mm, over 300 kilos driving weight, smartphone network including navigation system.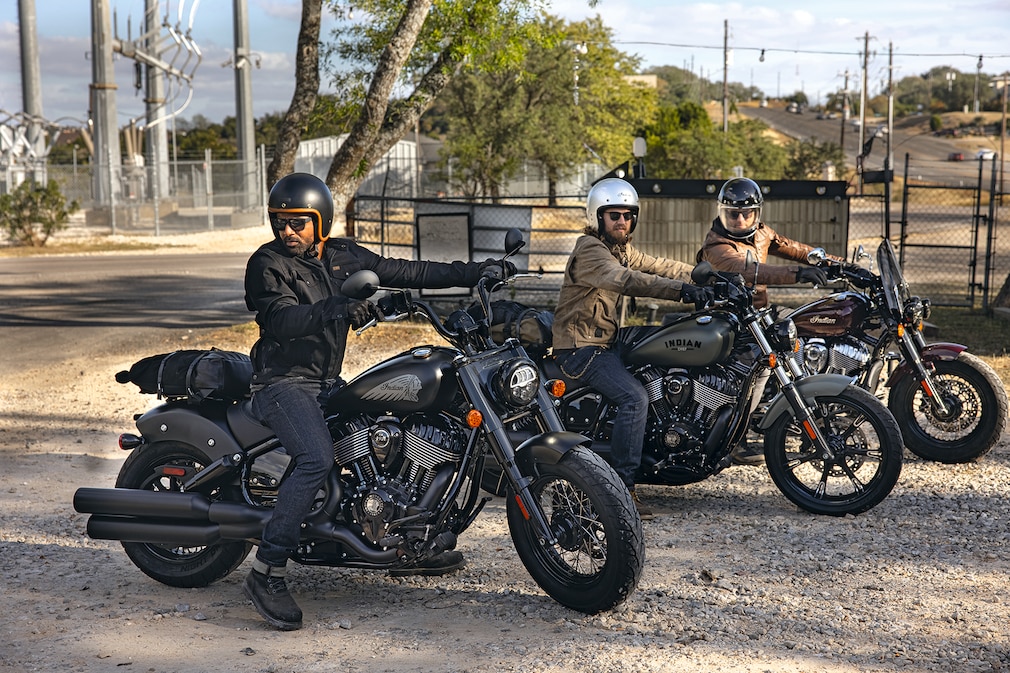 vehicle data
• displacement 1890cc
• perfomance 79 kW (107 hp)
• Price from 17,990 euros
bobber
Hyosung GV 300S Aquila
Flat handlebars, shortened forks, wide tires, almost completely matt black, only 710 mm seat height – the South Koreans are doing a lot right with the new big sister of their 125cc Aquila. 60° V2 engine with water cooling and Euro 5 basis. As an alternative to the short bench, there is a long one for two people.
vehicle data
• displacement 296cc
• perfomance 21.6 kW (29 hp)
• Price from 4799 euros
roadster
BMW R nineT
The heritage era at BMW Motorrad began with it in 2013. The R nineT is available in different versions. All carry the old 1200 GS boxer between the wheels, air-cooled of course. 116 Nm, over 200 km/h top speed. Easy to convert thanks to the four-part frame, lots of accessories. Factory customizing (option 719).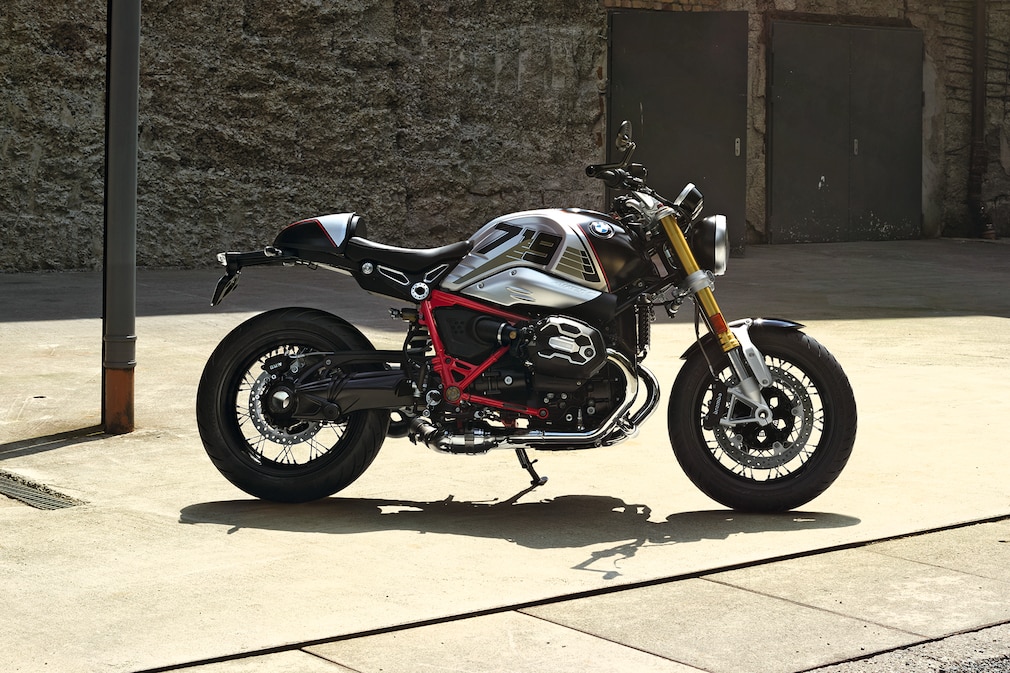 vehicle data
• displacement 1170cc
• perfomance 80 kW (109 hp)
• Price from 15,900 euros
tracker
Leonart Motors Tracker 125
Spanish design, built in China. Beefy knobby tires on 17″ wheels, 850 mm seat height, red mono shock absorber, aluminum swingarm, stainless steel muffler, robust single-cylinder engine (Yamaha license) with five gears and 8.6 Nm at 7500 rpm. Guaranteed rare. Dealer search via www.bulldogmotor.de
vehicle data
• displacement 125cc
• perfomance 8 kW (11 hp)
• Price from 3599 euros
scramblers
Triumph Scrambler 1200 XE Steve McQueen Edition
First 007, now Steve McQueen: Triumph launches the next Scrambler special model, loosely based on the 1963 film "Bracked Chains". Green tank, brushed knee pads, hand painted gold trim, brown seat. Limited to 1000 pieces worldwide.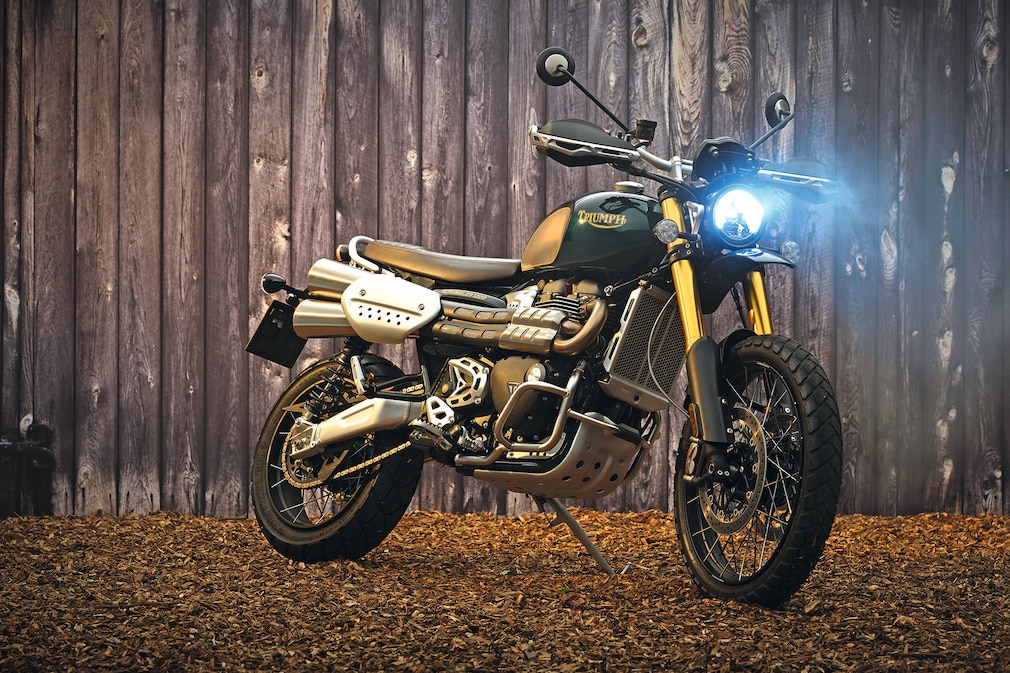 vehicle data
• displacement 1200cc
• perfomance 66 kW (90 hp)
• Price from 14,550 euros