Cars
Motorhome purchase: Help, we bought scrap!
This story had a happy ending for the Viehwegs from beautiful Ammerland (Lower Saxony), let's anticipate that. But that was not foreseeable, they had to fight for it, first hired a lawyer and then AUTO BILD REISEMOBIL. Bertram Viehweg (71) and his wife Sabine (63) bought a mobile home from a large dealer online, which a short time later turned out to be scrap.
Review. They had imagined everything so beautifully, what anticipation for the new family member. The cattle paths took away part of the garden wall, felled rhododendrons, and piled up white gravel for the parking space. And then this.
Help, we bought scrap! They paid 17,500 euros for their mobile home, front and bottom a Fiat Ducato from 1995, almost 200,000 kilometers on the clock, body by Fendt; 6.75 meters long, there is a double bed, shower, toilet, water tank, kitchen and seating area.
AND MOISTURE!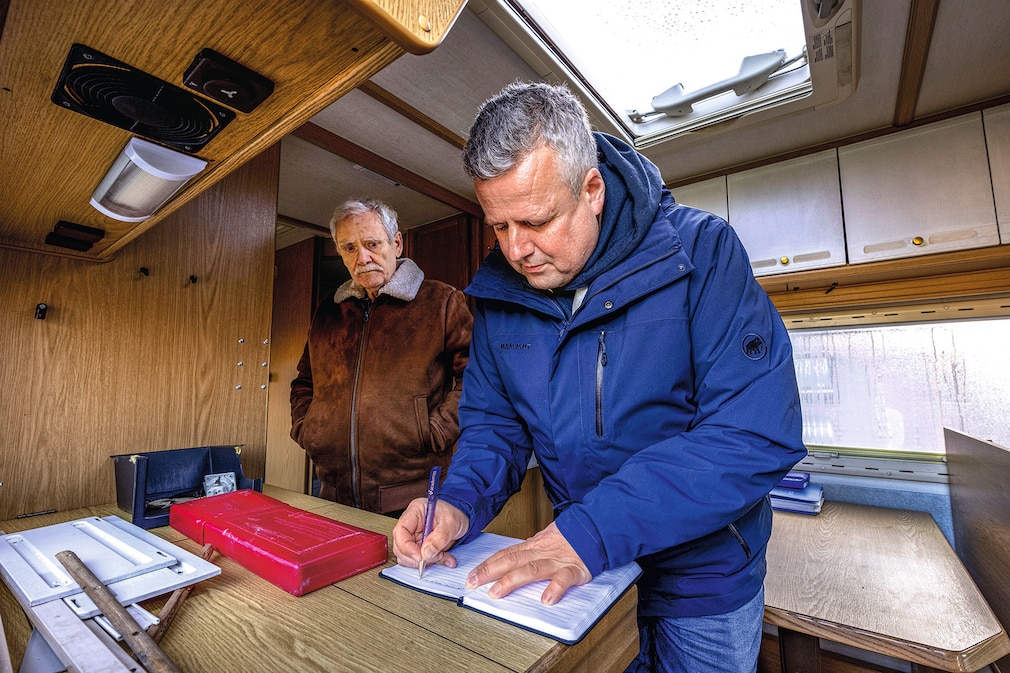 "We picked up the camper from a dealer in mid-September," says Bertram Viehweg. The retiree is a qualified electrician, skilled in his trades and immediately got to work. Cleaned up the bathroom, painted the walls, got a new mattress, removed the colorful 90s upholstery and had it reupholstered.
Everything rotten through
But then the big rain came in October, and then there was this musty smell. Viehweg took out a cupboard right next to the side entrance: "All rotten!" Then he picked up the covering on the front door: wood below, polystyrene on top, the floor covering. But everything is rotten here too. He almost fell through between the bed and the toilet, it's so rotten.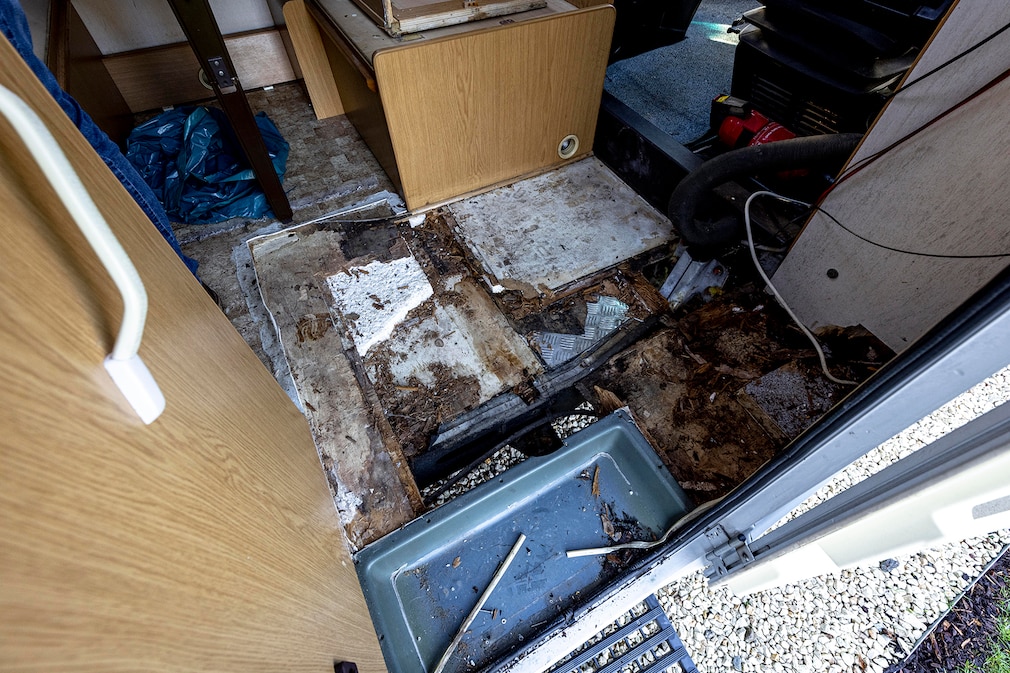 A clear case for appraiser Oliver Hallix from Wilhelmshaven, who is also Vice President of the Caravaning Expert Association (CGF) and inspects mobile homes throughout Germany with his colleagues on behalf of the ADAC.
Unfortunately, this one only after purchase. Hallix is ​​at 180 when he sees something like this, such a botch: "Due to the high demand, the mobile home market is so overheated that such moving scrap is offered – and people also buy it because they trust dealers and fresh HU stamps ." The appraiser specializes in caravans and mobile homes and sees such damage four to five times a year. "But it's never been that bad."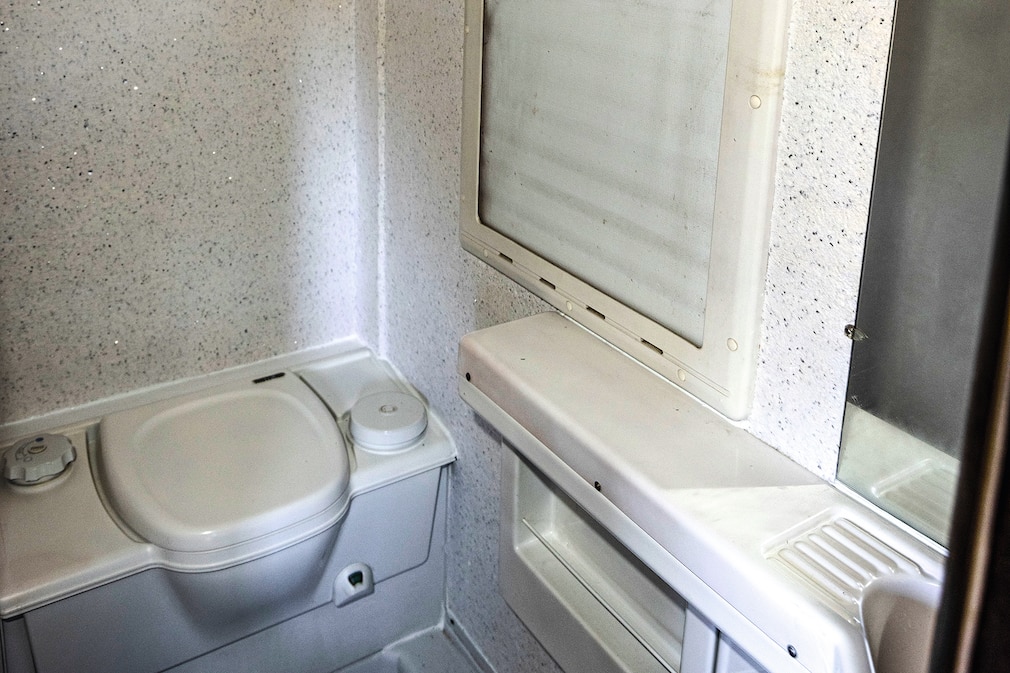 The big question is: Didn't the retailer do a moisture check when you bought it? According to the report, one thing is certain: economic total loss, the professional repair costs 25,411.34 euros. Hallix recommends: "Sign off immediately. The camper is drivable, but not roadworthy." (Four camper concept comparison: which one is right for you?)

dealer reacts

At first shock, the Viehwegs hired a lawyer. Ralf Rosenbäck immediately put the pressure on, says: "An improvement is not reasonable because the relationship of trust has been destroyed." Then AUTO BILD REISEMOBIL intervened, and a day later the dealer responded by email: "Of course we are still willing to fulfill the warranty claims and take the vehicle back if the customer so desires and reimburse the purchase price."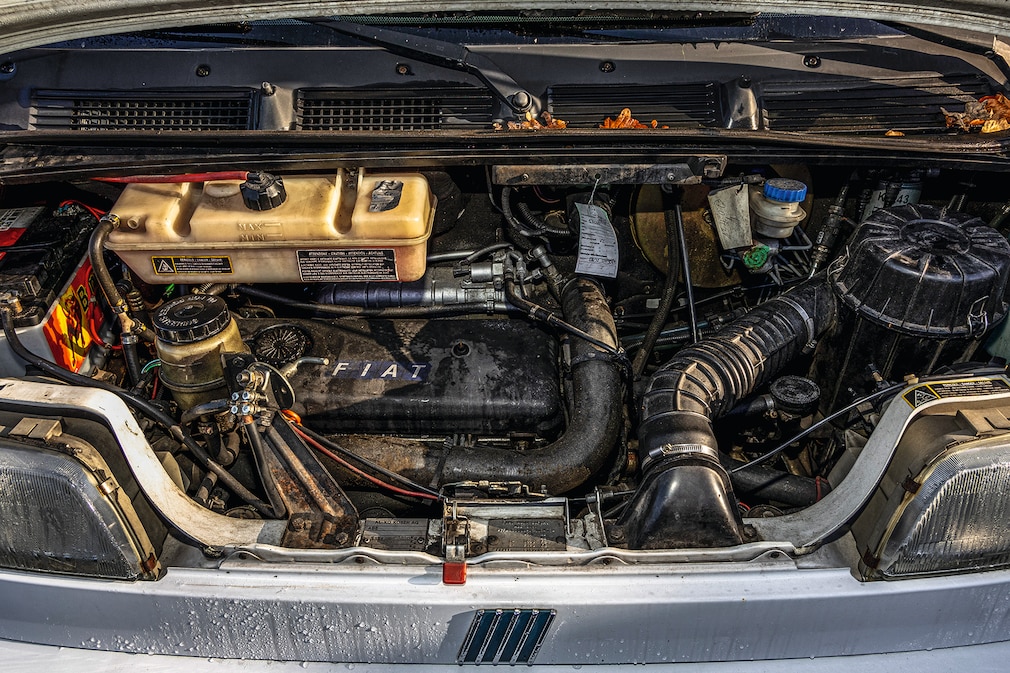 Fair move! In addition, the retailer wants to check its quality standards so that something like this doesn't happen again: "I can no longer understand why the moisture damage obviously could not be adequately identified and eliminated during the inspection." Maybe he should think about the ADAC camper check. Hallix and his CGF appraiser colleagues check for all damage throughout Germany from 199 euros – for business and private use. The Viehwegs now also rely on the professional check, because they want a new old mobile home again!
Mobile home check via the ADAC
Is my camper worth the money? To clarify this, there is the ADAC caravan used car check for mobile homes and caravans. The ADAC works with the Caravaning-Gutachter-Fachverband e. V. (CGF) together. Depending on the size, the check costs between 199 and 350 euros. It is currently aimed at dealers, but is also to be offered to private individuals this year. The experts from the CGF (cgf-ev.de) are already checking for private individuals.