Cars
Motorhome: The pitch dilemma – How To Cars
It wasn't just the sun that shone last October on the camper van site in Leutkirch (Baden-Württemberg). Representatives of three Hymer subsidiaries presented Mayor Hans-Jörg Henle with a bicycle service station, a "sun lounger" and a barbecue area.
While the south is celebrating again, there is a hangover in the north: Daniela Krück offers space for up to five guest vehicles in Friedrichskoog (Schleswig-Holstein), which she calls "camping on the North Sea dike".
Since 2016, the blessing of the responsible office has been extended annually – according to a special rule, because your pitch is not an official campsite. And the exception rule states that up to five mobiles are allowed away from campsites.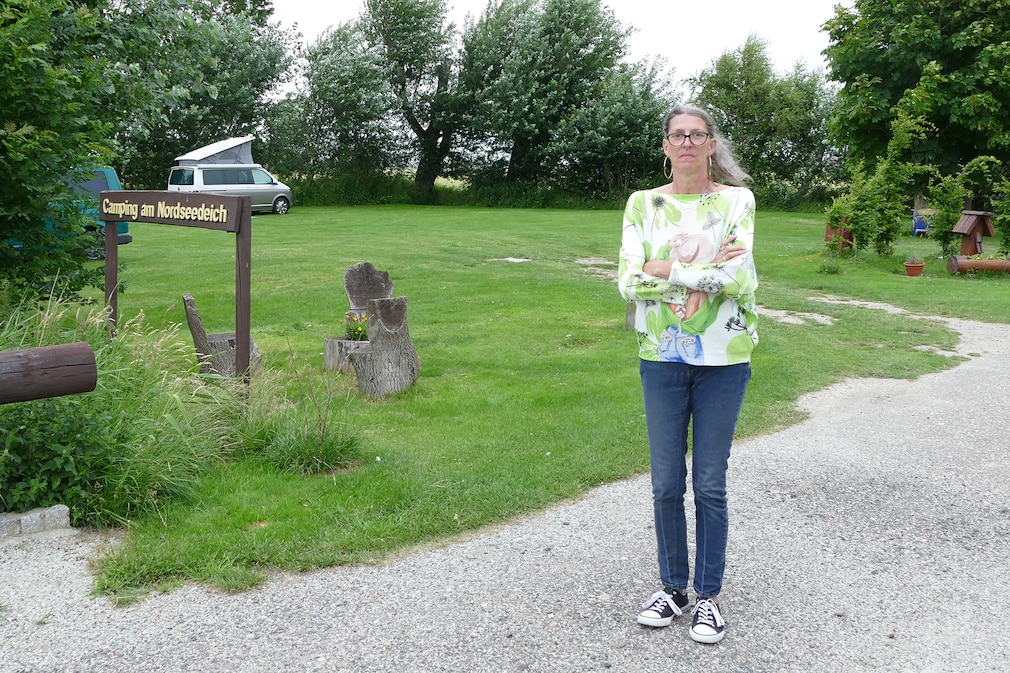 At least that's what Krück thought until the country's Ministry of the Environment determined in 2020: That's illegal. It is about a two-digit number of "illegal permits", some of them even for an indefinite period, according to the Ministry of the Environment when asked.
After all: A transitional arrangement makes continued operation and legalization possible, which will cost Krück around 25,000 euros. She has no alternative, because "this is my existence".
There are no parking spaces at all!

One pimped, the other harassed: Anyone who wants to build and operate a parking space in Germany can experience many surprises. There is a reason for this: There are – legally – no parking spaces!
"Either something is a campsite according to the applicable campsite ordinance or a parking lot," says Gert Petzold, 1st chairman of the Federal Association of the Camping Industry in Germany/Landesverband Schleswig-Holstein. In between, a large "grey area, in which parking spaces illegally approved by the municipality" have arisen.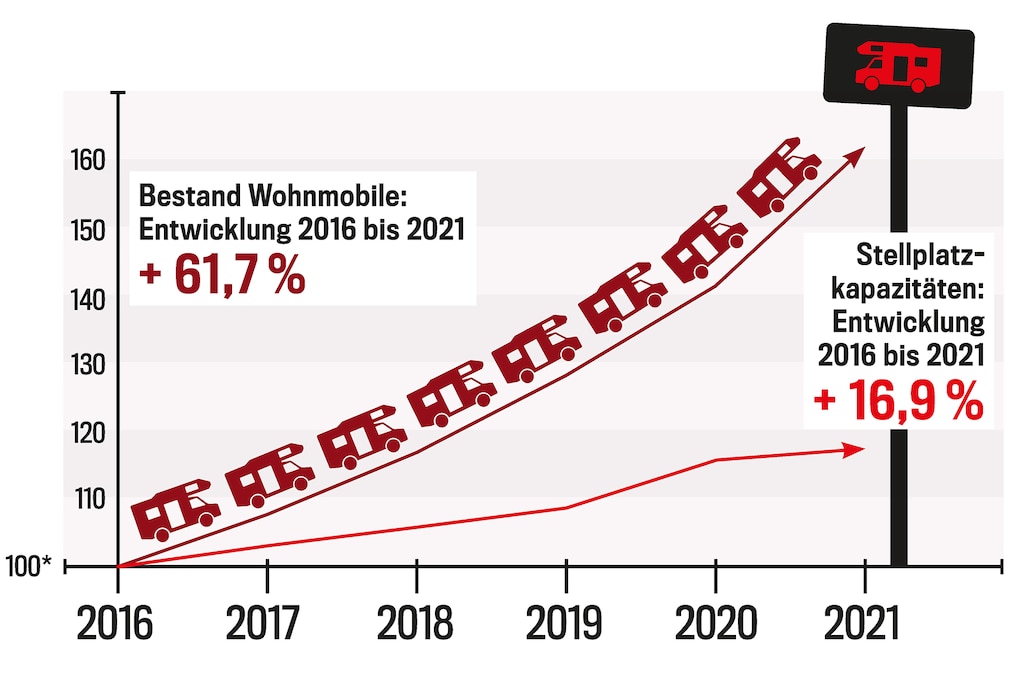 It's easy to lose track – as in Leipzig: while the responsible tourist office advertises parking spaces close to the center in a brochure, the city reports on request that three of them are "operated illegally without a building permit".
The municipal interest in exploiting this creative freedom: If a municipality and the local economy expect something from motorhome tourists or if it suffers from wild campers who create a bad atmosphere, they should be given their own place.
Personal affinities decisive?

However, a simple parking space is not enough. For example, the city of Bergisch Gladbach closed the parking space at the Paffrath combined pool in 2019, among other things because "Irish migrant workers camped for weeks" and reopened it in July 2021 – with a turnpike, fees and groundskeeper.
In addition to rather hard factors, personal affinities of the decision-makers favored positive decisions, it is said behind closed doors.
When asked, the German Caravan Industry Association put it this way: "The probability that a construction consultant or head of the building authority or business promoter driving a mobile home with the appropriate expertise and will to persuade will advance such a construction project is higher than with a corresponding manager without this background."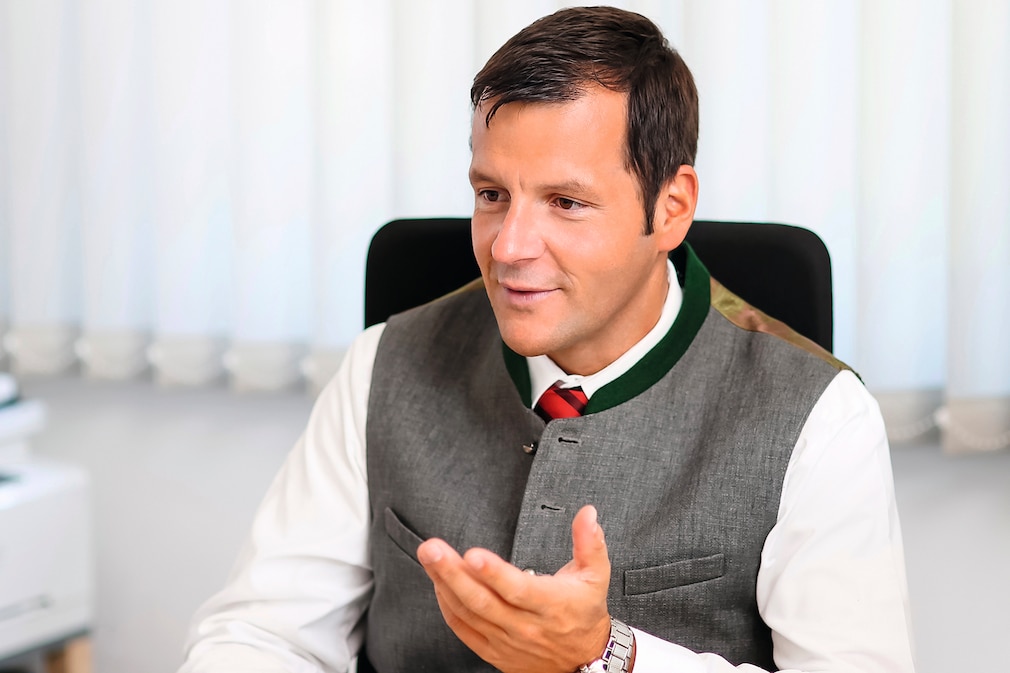 In addition, not everyone is always in favor of more parking spaces. Such as in Kochel am See (Bavaria). The local campsites saw themselves threatened by such a plan from municipal competition.
Ultimately, a building application was submitted "by mutual agreement" years later, according to Mayor Thomas Holz. He is convinced that there will be no competitive situation. The inquiry at a campsite on site revealed: They wanted to "no longer" comment on it.
Patience is required

Thanks to complicated rules and regulations, it can take a long time, even if the parties involved want to. In Rietschen (Saxony), for example, nine years elapsed between the decision per parking space and implementation.
Was it worth the wait? Yes, says Mayor Ralf Brehmer, campers are "nice people who sometimes leave a euro". However, nobody cared about the company.
A contrast comes from Lübeck and Travemünde, where a digital real-time parking space finder has been making the search easier for a few weeks.
The Federal Association of the Camping Industry in Germany (BVCD) has been promoting the renewal of dusty rules for years and advocates those that make it easier to build pitches throughout Germany.
However, the states would have to give up powers for this. Little is likely to change in the short term.