Cars
MTM Bimoto: 1020 hp from two Audi TT engines
If in 20 years AUTO BILD SPORTSCARS there was one car that combined visionary boldness with technical perfection and more than a touch of madness, then that was the Bimoto.
MTM mastermind Roland Mayer had the idea of ​​putting a record-breaking vehicle based on the Audi TT on wheels, also in order to improve its then tarnished image. In 2002 the first bimoto was ready, a few development stages later the monster entered the 2007 AUTO BILD SPORTSCARS continental high-speed event in Nardò.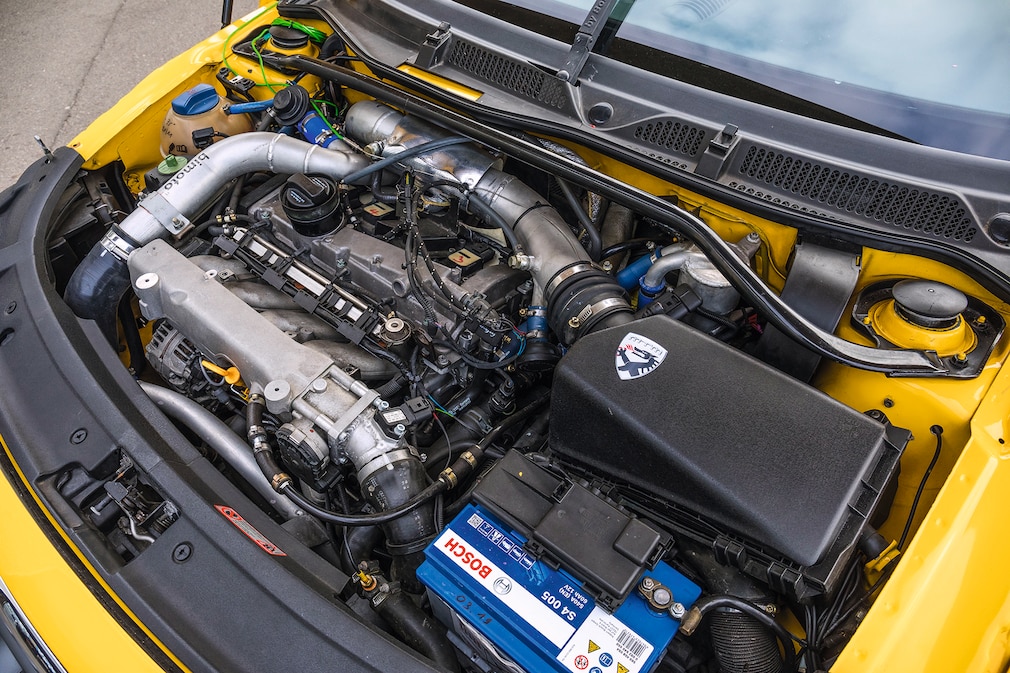 The goal back then: to break 400 km/h. Measurements in the Audi wind tunnel and calculations showed: With 1020 hp from the two TT engines and the modified aerodynamics, 420 km/h should be possible.
Goal: break the course record in Nardò

The project of an imaginative and technically experienced tuner, which initially seemed "crazy", suddenly had the potential to attract a lot of attention: the track record in Nardò in 2007 was 403.978 km/h.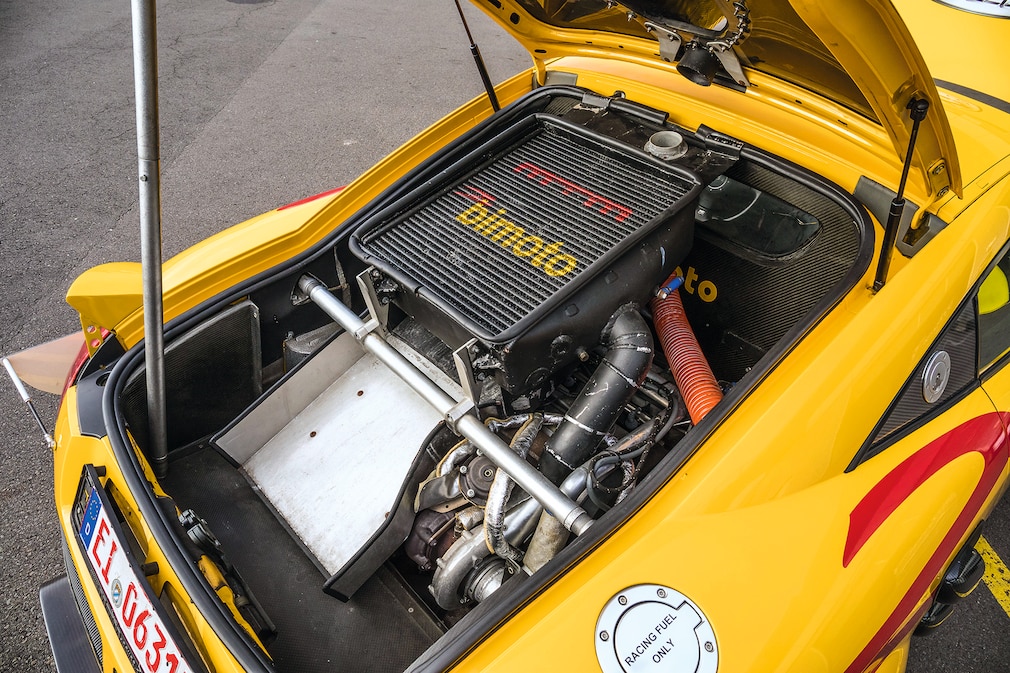 And it looked good, because the outside conditions were ideal for the turbos with very cool temperatures, early on it was even icy on the heel of the Italian boot. The martial-looking Bimoto was also in a good mood and didn't cause any technical problems.
At 390.6 km/h it was over

Ultimately, gusts of wind, which got caught in the fin-like spoiler and caused irritation and lateral forces, meant that the completely pain-free driver Florian Gruber had to abandon the record attempt.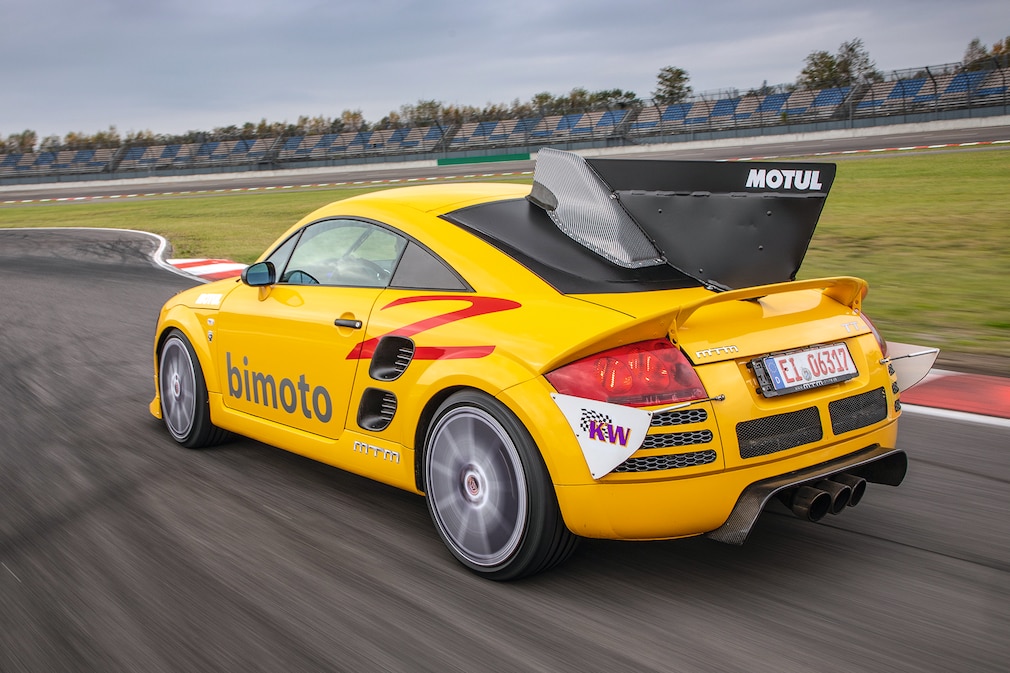 At 390.6 km/h! To date, the highest value that has ever been driven at an AUTO BILD SPORTSCARS high-speed event in Nardò. And he will probably stay that way forever.
Specifications: MTM Bimoto

Engine: 2x R4, turbo, center rear and front across
Displacement: 2x 1796cc
Perfomance: 2x 375 kW (510 hp) at 8250 rpm.
Max. Torque: 2x 518 Nm at 6300 rpm
Drive: All-wheel drive / 2x six-speed manual
L/W/H: 4041/1764/1346mm
curb weight: 1490kg
0-100km/h: 3.1s
Top: 400km/h
Price: approx. 600,000 euros (2007)