Cars
My 1-euro camping holiday – How To Cars
We should save on heating and showering, says Minister Habeck. Sure, no thing. I will only shower once in the next 48 hours. And heat across Europe for just one euro. But one after anonther.
Transfer trips with campers can now be booked via the Berlin start-up Movacar. If a rental company has to bring their Mercedes Marco Polo, Ford Nugget or VW California from station A to station B, this is usually done by a paid driver. Or from now on stingy tourists like me. Fare: 1 euro.
I booked Berlin-Geneva. There are only one-way rentals, logically. Return you have to see how to get away. Munich-Barcelona or Leipzig-Seville are also on offer, routes and dates vary constantly. You can book a maximum of a few weeks in advance – more like a last-minute vacation, if you will.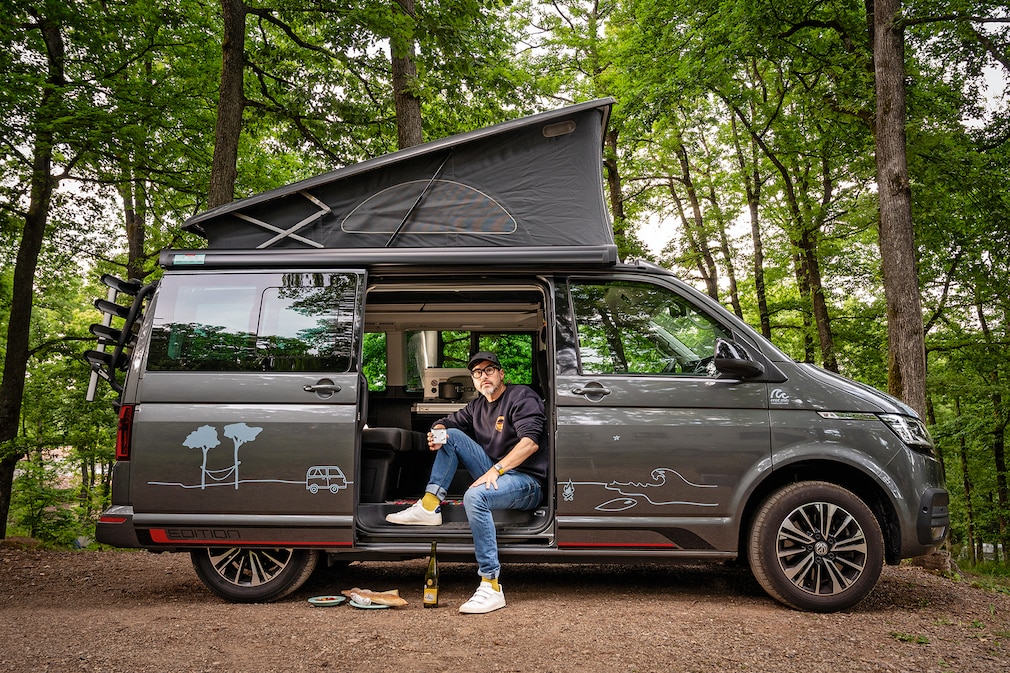 I have 48 hours to come to Switzerland, the first tank of fuel is free. I have to pick up the Bulli from the rental company roadsurfer in Berlin-Reinickendorf, Movacar is only the intermediary. A gravel place, a few office containers. Lars, the cheerful station manager, comes out of one to explain the car to me. Before the pandemic, he was on board cruise ships. Now he rents cars with berths for shore excursions. (10 tips for camping holidays)
You will be informed of the type of vehicle when booking
Fully comprehensive insurance with a deductible of 1500 euros is included as standard. roadsurfer calls it the "Basic Carefree Package". Just in case, I have to pay a deposit of 800 euros by credit card – and then I get the keys to a gray VW California Beach.
You can find out the type of vehicle when booking. Mine has around 30,000 kilometers on the clock and is around a year old. The newly opened station in "Geneva" needs him. I'll explain later why Geneva gets a tittle.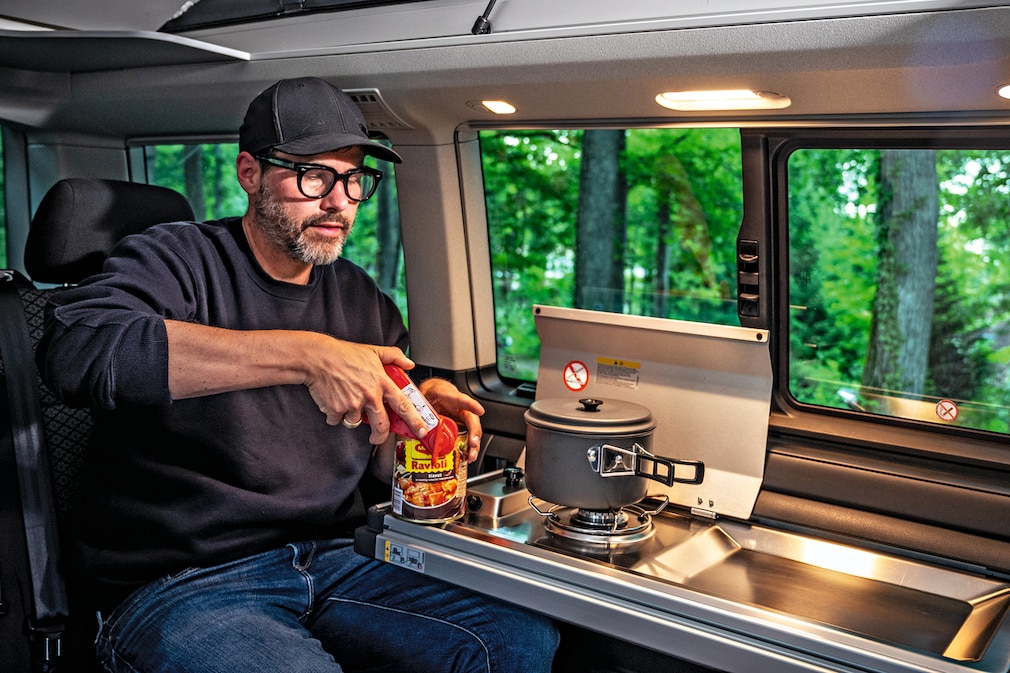 If you choose the one-euro trip, you have to hurry, because you only have 48 to 72 hours for the trip. But you can also book seven days, which then costs 89 euros. In this case, however, no fuel is included, but all kilometers.
Some buffer for detours
On board my camper are: the double bed in the pop-up roof, a foldable mini-kitchen, a bench, table and chairs, electric cool box, auxiliary heating. And a box with everything you need: crockery, cutlery, cooking pots – and the obligatory can opener.
Here we go. I enter the direct route into Google Maps: 1121 kilometers. With 1300 free kilometers, there is some buffer for a few detours. After all, I don't just want to drive, I want to take a short vacation.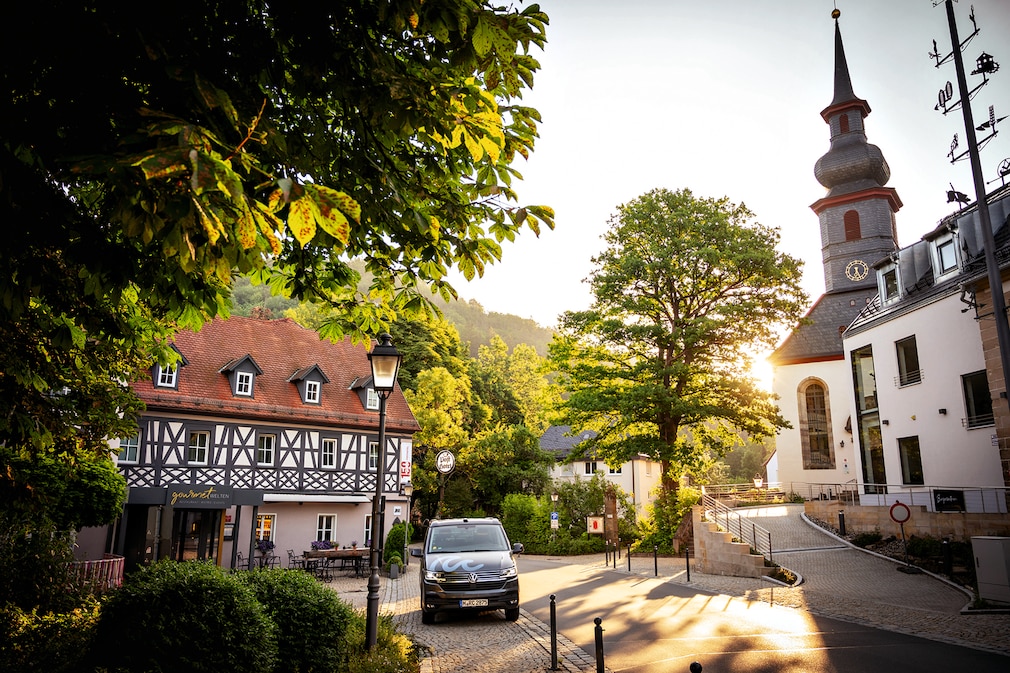 I stop in Dessau to stock up on provisions: ravioli and a water canister for brushing my teeth and making coffee. We're supposed to save.
Via Leipzig and Hof we head south. I don't have a travel guide, but there are these handy brown signs along the Autobahn. I want to drift, not let myself be rushed.
I find my free parking space at a babbling brook near Kulmbach (Bavaria) using the free Park4Night app. Bed linen costs 29 euros extra at the Bulli rental company, but you can also bring your own sleeping bag.
Second night at Huttopia Nature Campsite
Day two, 7:20 a.m. There are still 734 kilometers to Geneva. The brown signs announce the "Zeiler Hexenturm", the "Ritterkapelle Haßfurt" and the "Steigerwald-Zentrum Baumwipfelpfad".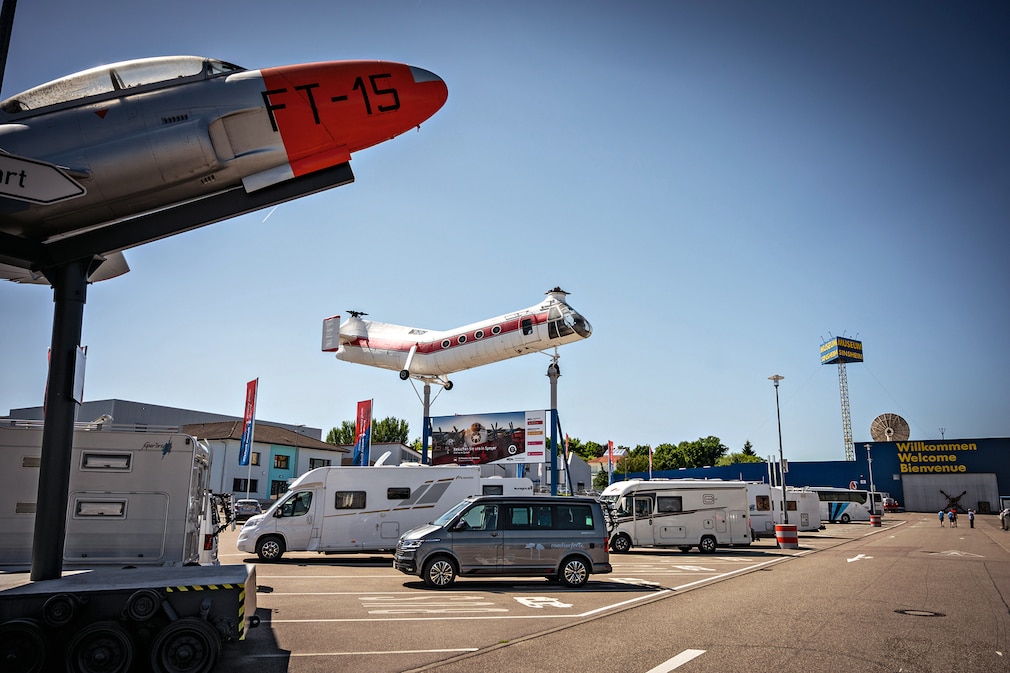 I turn off at the sign "Lovely Taubertal", later look at the Concorde at the Technik Museum Sinsheim (I save myself the entrance fee), visited the really impressive Autobahnkirche in Baden-Baden (in the form of a tent, how fitting for campers). And take a long stroll through Strasbourg.
For the second night I book the Huttopia nature campsite in Wattwiller south of Colmar. The 20 euros for my parcel make the trip many times more expensive. But at some point everyone has to take a shower (three minutes, Mr. Habeck).
For the evening I quickly grab a French three-course meal in the supermarket: cheese, baguette, wine. And crawl back into the roof.
First tank of fuel will be reimbursed
Day three, 6 a.m. There are still around 300 kilometers to go to "Geneva", my time slot for delivery: between 9 and 11 a.m. So I start just after sunrise.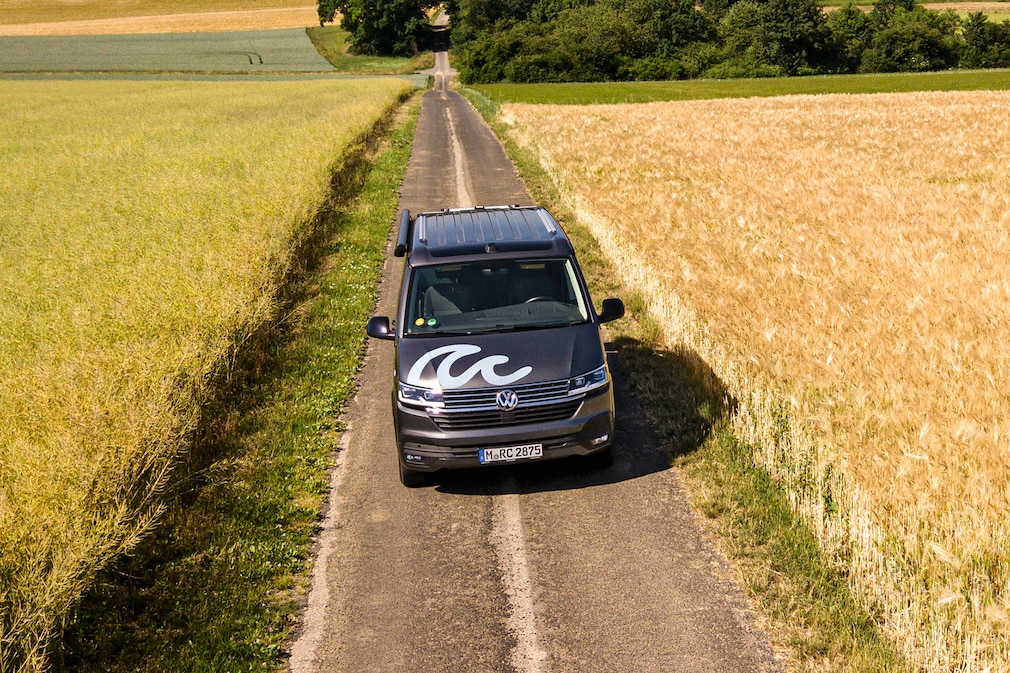 At the border, the tollman messed up my cut again – and collected 40 francs for the motorway vignette. Such extras are not included with Movacar. The first tank of fuel will be refunded later, I get 80 euros for fuel.
After 1280.7 kilometers I reach the rental station in "Geneva" at 10:44 am. It is about as central as the Frankfurt-Hahn or Hamburg-Lübeck airports once were. "Geneva" is a mere 20 kilometers away from Geneva, and in truth the place is called Saint-Jean-de-Gonville.
Luckily I have my folding bike with me, it's 6.3 kilometers to the next train station. I briefly consider using my nine-euro ticket for the journey home from the border. But that would be a 14-hour journey with seven changes. The colleagues from "DB mobil" should do that.
How to hire the 1 euro tour through MovaCar
The transfer trips are mediated by Movacar. So far, the Berlin start-up has specialized in classic rental car transfers.
For a few weeks now, tours with campers have also been available on the site. Movacar is only the intermediary and works with motorhome rental companies such as roadsurfer, Indie Campers or CarlundCarla.de.
If you want to take advantage of the offer, you have to be one thing above all: flexible. As a rule, you can book the trips a few days or weeks in advance.
For the 1-euro tours you usually have 48 to 72 hours. The free kilometers are calculated in such a way that short excursions along the route are possible.