Cars
Myvanture: VW Bus as a camper with a car subscription
Camping is booming and car subscriptions are in vogue. From this point of view, it was only a matter of time before the two business models were combined into one offer for outdoor and travel fans. This is exactly what the start-up Myvanture from Klagenfurt am Wörthersee does.
The Austrian company was founded by Vinzenz Eder in 2020 after a botched vacation in Portugal, during which not much worked. "Back then, we noticed a lot of camper vans whose occupants seemed to be having happier holidays than we were," Eder recalled in an interview.
After returning, his team got to work and relied entirely on the history-laden VW Bulli. Business initially started with the VW T6.1 Multivan in a camping variant for two people. The bus with a large bed, fridge and mobile gas cooker can be rented in the low season (October 1st to March 31st) for 59 euros per day.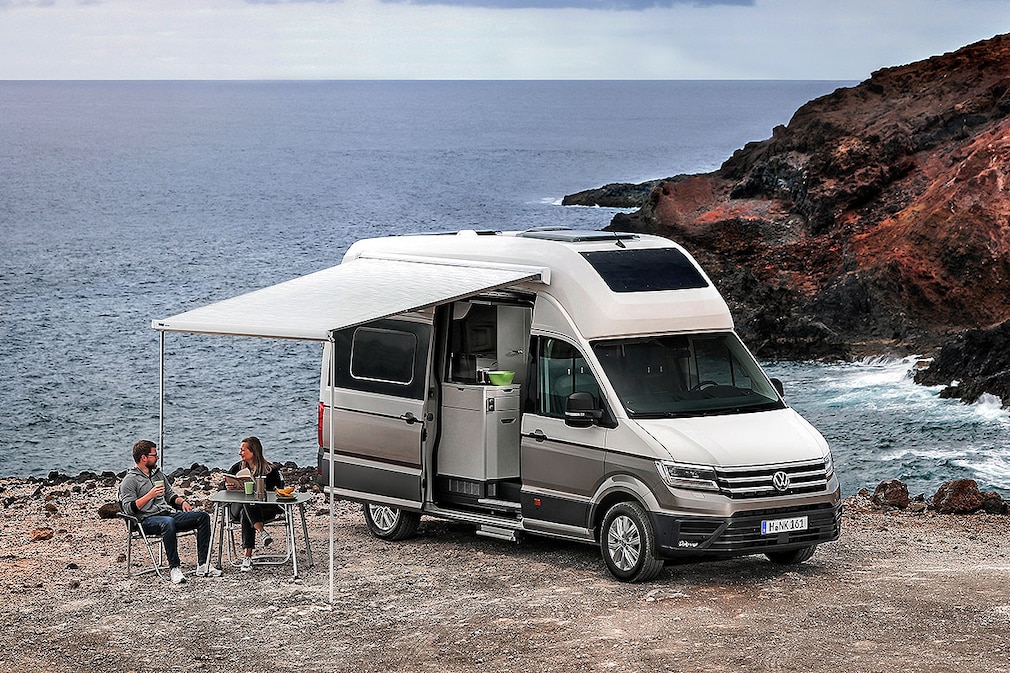 At the other end of the range is the VW Grand California on a Crafter basis including a bath, shower and on-board toilet. Rental price: from 99 euros per day.

VW T6.1 Multivan Camper subscription: 999 euros monthly rate at Myvanture

The Bulli rental is naturally aimed at short trips who are on the road for between one and three weeks. Of course, the compact camper classic also invites you to longer adventure trips over several months.
That's why Myvanture has recently started offering its motorhomes on a subscription basis. The Myvanture website lists a monthly price of 999 euros for the T6.1 Multivan Camper with a one-year term. If you want to drive a VW camper for six months, you pay 1249 euros per month. And if you only subscribe for three months, you get 1699 euros per month. In any case, this is cheaper than renting the cars over these periods.
VW California from 1149 euros in the car subscription

Myvanture also offers the VW T6 California with a pop-up roof as a subscription. For the variants "Coast" or "Ocean" at least 1149 euros per month are due (duration from 12 months); with a 6-month subscription period it is 1449 euros per month, with 3 months (minimum term) 1999 euros per month.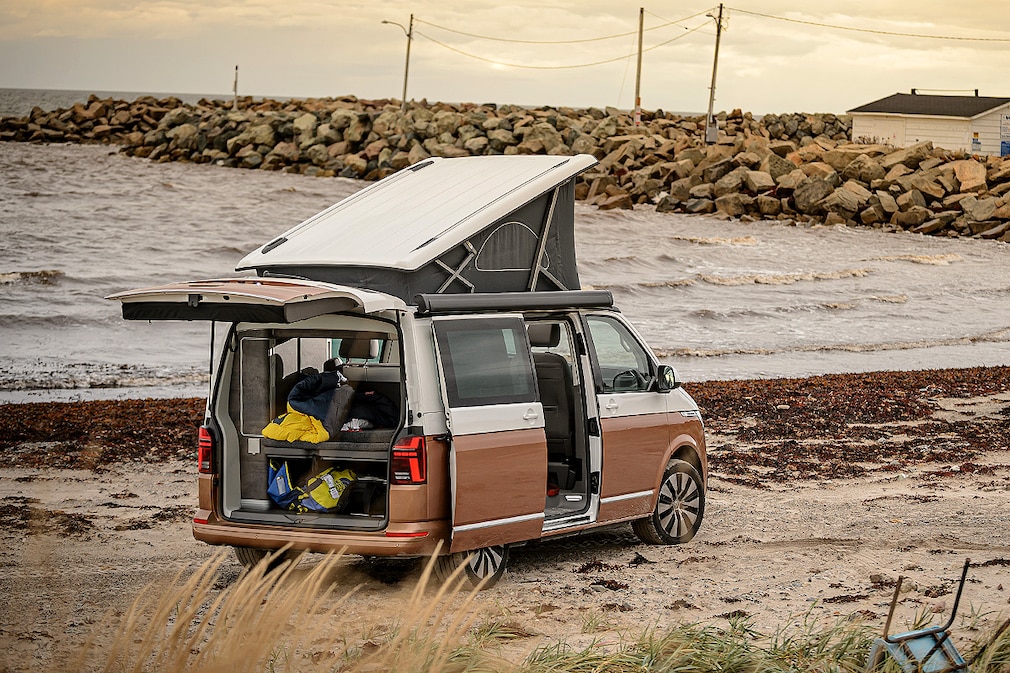 The Myvanture Bullis also look cheap when compared to VW's own subscriptions. At Volkswagen Financial Services (VW FS), a one-month subscription for the VW California Ocean costs a whopping 2799 euros – however, a comparison with Myvanture is not possible here, because the minimum term there starts at three months. With a six-month term, the VW FS monthly rate is reduced to 1899 euros – at least 450 euros more than with Myvanture.
Advantage car subscription: Taxes, insurance and Co are included

All of that doesn't sound cheap. Depending on the term, it can still be worth subscribing to the camper compared to buying a motorhome. Because taxes, insurance and other ancillary costs are always included in the subscription flat rate.
Above all, the residual value risk, which is difficult to calculate, is eliminated. Even if used motorhomes are currently fetching high prices on the second-hand market, this is no guarantee that models bought today will still be as stable in value in one to three years as they appear today.
There are other providers who have subscriptions to VW campers

Myvanture and VW FS are not the only sources to subscribe to a VW camper van (see table). Subscription provider Faaren also lists some Bulli models.

Selected VW camper subscriptions*

VW T6.1 Multivan Camper**
VW T6 California Coast/Ocean
VW T 6.1 California Ocean
VW T 6.1 California Coast
Also on subscription: VW T7 Multivan and other family transporters

If it doesn't have to be a fully equipped camper van, there are other subscription alternatives. Myvanture also has the new VW T7 Multivan on offer: the seven-seater subscription starts at 999 euros per month (12 months).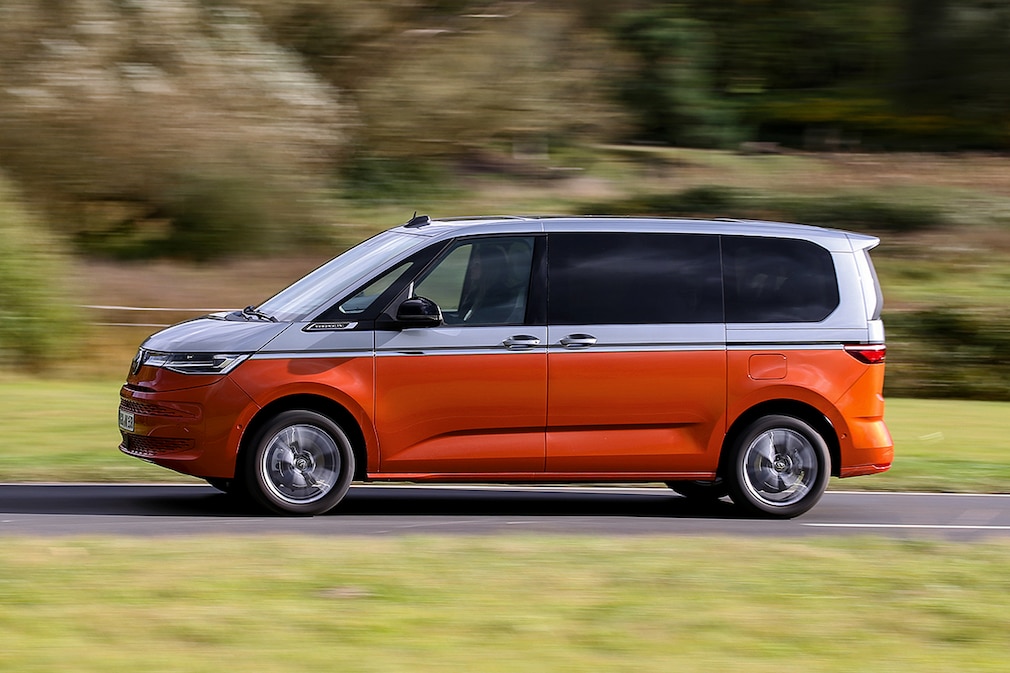 Finn, for example, offers a VW T6.1 Multivan 4Motion with two-liter diesel in "Comfortline" equipment for 929 euros per month – but with only 12,000 free kilometers with the comparatively long term of one year. Anyone who is not necessarily committed to VW and appreciates very short terms can subscribe to a Toyota Proace with Sixt+ for a monthly price of 1299 euros. The Japan bus is similar in size and flexibility to the VW classic and has a subscription period of just one month.
Selected minibuses on subscription*

More and especially cheap minibuses are available at Like2Drive. Prices for cars like the Opel Zafira Life and the eight-seater Ford Tourneo Custom Titanium start at around 500 euros per month (1-year term, 15,000 free kilometers).
Sample: Those who book the camper subscription early have an advantage

By the way: As good as the Myvanture offer sounds in theory, it was difficult to get a camper in a practical AUTO BILD sample. Even during the winter months up to March 2023, unfortunately no Bulli subscriptions could be booked with Myvanture. So if you are planning a travel adventure in a flat-rate holiday vehicle for the coming year, you should view and reserve offers early on.