Cars
Nelson Piquet: Racist slur against Lewis Hamilton
But ex-champion Nelson Piquet strayed quite far from the ideal line… In an interview about the accident between Max Verstappen and Lewis Hamilton in Silverstone 2021, the Brazilian made a verbal lapse. Piquet racially insulted the seven-time world champion, calling Hamilton a "little n***r" when describing the scene.

The incident dates back to last year, but various Brazilian media are only now reporting on it.

Background: In 2021 Hamilton and Verstappen dueled for the lead at Silverstone. The Mercedes star touched the right rear wheel of the Red Bull with his left front tire and sent Verstappen into the tire wall in the ultra-fast Copse Corner. The Dutchman had to go to the hospital to rule out a brain injury from the high forces. That was when the great rivalry between the two exceptional drivers began.
From Piquet's point of view, the crash happened as he described it in an interview with the journalist Ricardo Oliveira: "The little n***r parked the car like this because he didn't have a chance to overtake two cars in this corner. It's a joke! He's lucky that only Verstappen got it."
The statements are also so explosive because Nelson Piquet is Max Verstappen's father-in-law. The reigning champion is in a relationship with Piquet's daughter Kelly. The 69-year-old was world champion in 1981, 1983 and 1987 with Brabham and Williams. But as gifted as Piquet was on the track, his performances off the track have always been so wrong.
Even during his playing days, he was known for insults and verbal missteps: Piquet tried to spread homosexual rumors among Brazilian journalists about his up-and-coming compatriot Ayrton Senna in the mid-1980s. Referring to ex-teammate Nigel Mansell, he once said: "If my wife was as ugly as Mansell's, I would drive a Grand Prix every day to not have to be at home."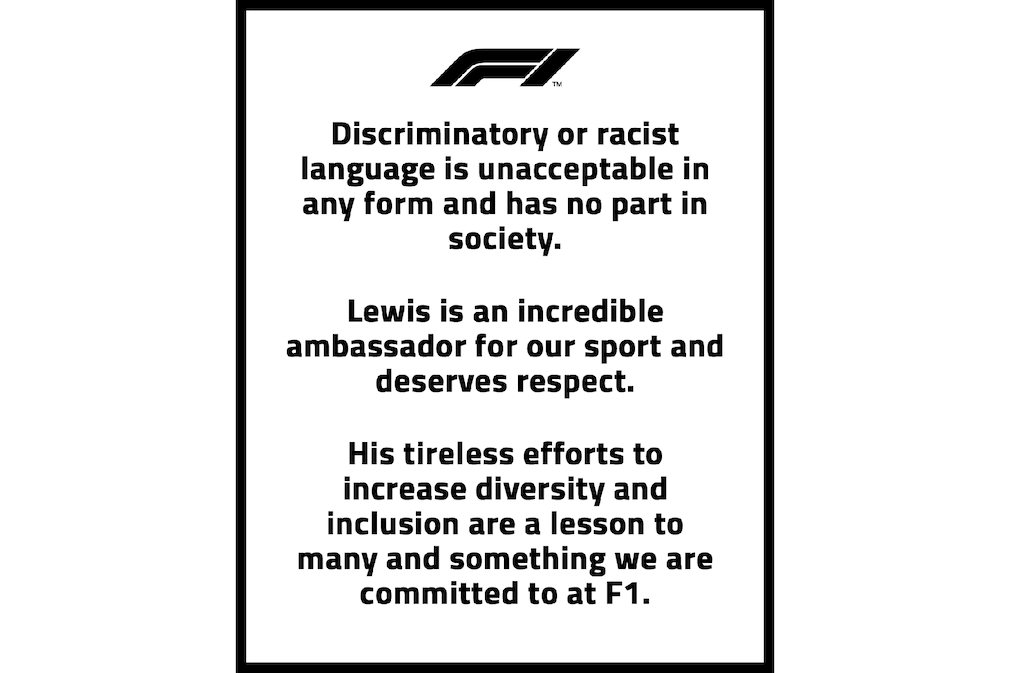 Piquet senior is now the focus of criticism. The entire Formula 1 condemns his choice of words and advocates more inclusion. "Discriminatory or racist statements are unacceptable in any form and have no place in society," Formula 1 posted on social media. "Lewis is an incredible ambassador for our sport and deserves respect."
Hamilton's team Mercedes also emphasized: "Lewis has placed himself at the forefront of our sport's efforts to combat racism. He is a true advocate of diversity on and off the track. Together we share the vision of diverse and inclusive motorsport."
Hamilton himself also speaks up via Twitter – and calls for a rethink: "It's more than language. These archaic ways of thinking need to change and have no place in our sport. I have been surrounded and attacked by these attitudes my entire life. There was enough time to learn. Now is the time to act."