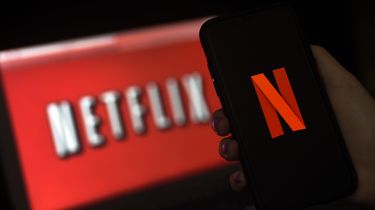 Netflix and drama producer Fiction Valley announce the first Dutch Original film. The film is still untitled (for the audience).
The film will be written by Golden Calf winners Shady El-Hamus (The Libi, Nightshade) and Jeroen Scholten van Aschat (The Libi, Fenix). The movie is directed by Shady El-Hamus.
Earlier, a completely Dutch series (Ares, where Metro made a set visit) and made a Dutch-Belgian co-production, the world success Undercover.
Promising hip-hop artist robbed
The film tells the story of Richie Rich who is about to become the greatest hip-hop artist in the Netherlands when he is robbed of his showpiece jewel by a group of armed teenagers just before an important performance: a very expensive watch. When the footage of the humiliating robbery goes viral, a feverish cat-and-mouse game follows in which Richie risks all he has built in one night to restore his damaged image.
Lina Brouneus, Director Co-Production & Acquisition at Netflix: "We are proud to announce the first Dutch Netflix Original film. We look forward to working with the talented creators, Shady El-Hamus and Jeroen Scholten of Aschat, to bring Richie Rich's story to life. "
Here you see the announcement of the proud makers. For some reason, the title is kept secret. Also, nothing is said about when we can see the movie.
Dream of young filmmakers
Shady El-Hamus: "It is a great honor to make the first Dutch Netflix Original film as young filmmakers. The shared ambition is to tell a story that reflects on this time and knows how to entertain and deepen it. The trust that we get from Netflix has a very motivating effect. Moreover, this collaboration gives us the opportunity to make a film for a large and worldwide audience. A dream come true."
Obsession, status, success
The film is a comic crime drama about the contemporary obsession with status and success. Jeroen Scholten van Aschat: "The film examines the struggle between who you are and who you want to be at a time when your online identity is all-important and everyone seems to suffer from a chronic recognition disorder."
NewsABC.net