Cars
New Apple CarPlay: This turns every car into an Apple Car!
At the recent keynote, Apple introduced the new CarPlay. Brand new: CarPlay will have deep integration in the latest version and will be able to run on all vehicle screens!
Operate the radio and air conditioning directly via CarPlay
This turns the entire infotainment into CarPlay. All menus, functions and displays are in the Apple world. Due to the deep integration in the vehicle, users will be able to control the radio or the air conditioning directly via CarPlay, for example. With the vehicle data, CarPlay brings speed, fuel level, temperature and more to the instrument display.
Configure CarPlay individually
And there will be not just one, but different themes for CarPlay to choose from. In addition, widgets are used that display information from the weather to music at a glance directly on the car's dashboard.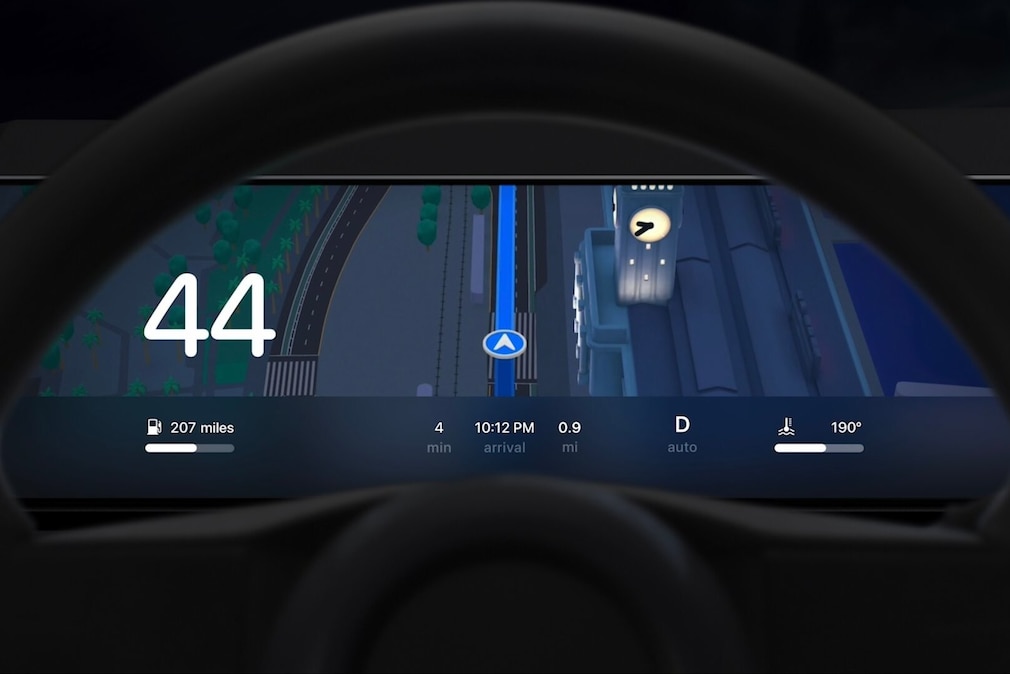 These car manufacturers will get the new CarPlay from 2023
"More information about the next generation of CarPlay will follow. Supported vehicles will be announced gradually from the end of next year," says Apple. The first vehicles with the new CarPlay will be presented at the end of 2023. Partners so far include: Land Rover, Jaguar, Mercedes, Porsche, Nissan, Ford, Audi, Volvo, Honda, Renault, Polestar and US brands such as Lincoln.
New CarPlay could run on all operating systems
However, there is nothing to indicate that CarPlay is actually permanently integrated into the vehicle as so-called middleware, like that of Android. It will probably be more of an extended function software that is made available via an interface with selected vehicle data and functions. And this interface will certainly only work in combination with an iPhone. But with it, every car with new CarPlay, regardless of the operating system, could bring the "look and feel" of Apple into the cockpit.