Cars
New TV series: That's why Sidney is getting serious now!
AUTO BILD has been working with Sidney Hoffmann since 2015 – so we're in the seventh year it was. But there can be no talk of "marital quarrels". On the contrary – for the latest project of the car expert and presenter we are moving even closer together: Sidney moderates AUTO BILD – DAS MAGAZIN, from August 28th on BILD TV.
The 42-year-old first held AUTO BILD in his hands at the age of 16 in a supermarket in Dortmund.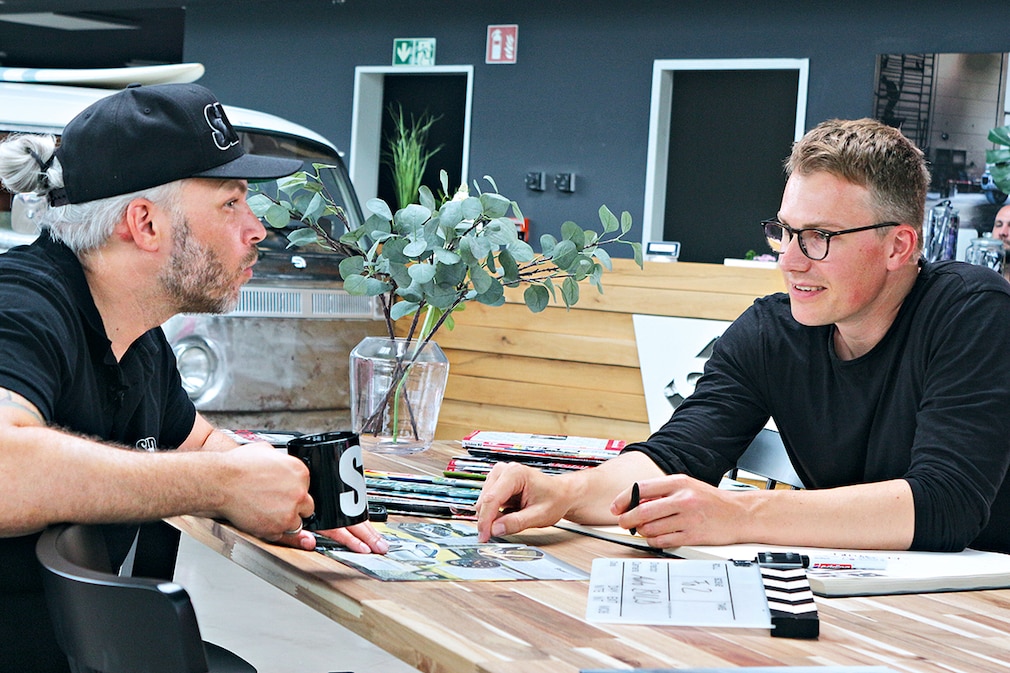 Sidney Hoffmann: "I had to clear the newspaper shelves, and that's when I came into very close contact with AUTO BILD. It just took a long time until they were all sorted because I was always leafing through them. At that time I was much more interested in them I'm more interested in pictures than in the facts. Although I was interested in the basics such as costs and consumption, I wanted to know more: what's possible? But not much was written about tuning at that time."

AUTO BILD: Would the 16-year-old Sidney have thought that he would moderate the TV show AUTO BILD – Das MAGAZIN 26 years later?
Sydney: I would never have thought that I would moderate AUTO BILD – DAS MAGAZIN. Just the fact that I work more closely with you, that I'm a member of the jury for "The Golden Steering Wheel" – not a synapse told me that at the time! That was so far away.

Apart from AUTO BILD, what are your career highlights?
My highlights are very current. These are my sons, my wife, my family.

What does your wife Lea actually say about the fact that you are now moderating AUTO BILD – DAS MAGAZIN?
"Are you getting serious now, or what?!". My wife is a trained journalist and worked for radio and TV. She always cracks up when people write about me: the "moderator". I never really learned that. She has a degree from an academy, I don't. But she was happy and says "now you're getting serious in your old age – how about cutting your hair?"

Really now, hair off?
(Sydney laughs loudly) Only if I want to be a serious journalist! But let's get back to the highlights. For cars and projects, it's the Beetle. My absolute dream is a Baja Beetle. My uncle used it to take me across Muizenberg Beach in South Africa when I was a child. Since then, my biggest wish has been to build a Baja Beetle – and now we're building it.


What can the viewers of AUTO BILD – DAS MAGAZIN look forward to the most?
That's just the mixture of hypercars like the Bugatti Chiron, to everyday cars like the Dacia Jogger. Whereby the Dacia is presented in just as much detail as a Bugatti. I think that's cool. It doesn't matter which car it is, AUTO BILD approaches it with the same seriousness, euphoria and accuracy. Not of course! The mix is ​​important and I'm happy with what we cover, all price ranges and drivetrains. Electric cars, hybrid, petrol, diesel – you have it all. Even back then, when I was 16, I didn't just want to dream while leafing through AUTO BILD.
AUTO BILD – THE MAGAZN
From Sunday, August 28, 2022, BILD TV will show two of a total of twelve episodes of the new BILD original AUTO BILD – DAS MAGAZIN every Sunday at 1 p.m. Moderated by Sidney Hoffman. The reporters from AUTO BILD test and present together with Sidney. Here's the direct link to the stream.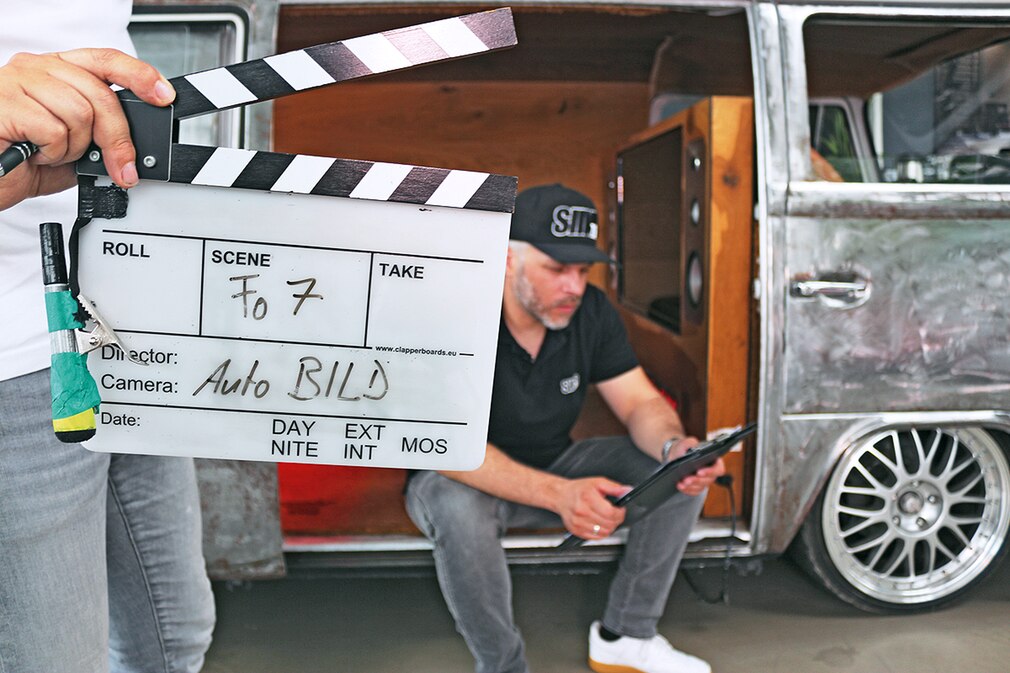 "Cars are my passion – something I share with my colleagues at AUTO BILD," he says. In the first episode, among other things: the fastest electric car in the world from Ford, the Bugatti Mistral, the new Mercedes-AMG C 43 and a replica of the Aston Martin DBS.
Sidney Hoffmann and AUTO BILD – a successful collaboration since 2015
• Since 2015: Presentation of projects, videos, interviews and comments at AUTO BILD
• Since 2016: Jury member The Golden Steering Wheel
• Since 2019: Jury member Hot Wheels Legends Tour, presented by AUTO BILD
• 2019: Instagram takeover AUTO BILD for the IAA
• 2019: Participation in the Hamburg-Berlin Classic Rallye by AUTO BILD Klassik
• 2020: TV show "Sidney's World" on DMAX with two episodes of AUTO BILD
• 2021: TV series "Tuning Trophy Germany" in cooperation with AUTO BILD and DMAX
• 2022: AUTO BILD – THE MAGAZINE on BILD TV