Cars
Nico Rosberg: Extreme test in your own car
How do you rate the situation of Mick Schumacher in his second year with his team Haas in Formula 1?
Nico Rosberg: It was now (after the crash in Monaco; ed.) The first time that things got a little more uncomfortable for him when it came to the media landscape. Last year it was Friede-Joy pancakes. Unfortunately, it is always the case in the life of an athlete that things sometimes get more difficult. He now has to stay focused, accept suggestions for improvement and do what he can: drive a car. He has shown in the past that he can do that: as a Formula 3 champion and Formula 2 champion. He just has to keep finding his way. Formula 1 is so short-lived. Mick only needs one moment of success and everything is forgotten. He has to work towards that.
At the weekend in Canada he started from sixth place, but then dropped out with a technical defect. A strong reaction from a driver's point of view, after his team boss Günther Steiner was not exactly sensitive with his criticism.
It's difficult because your team is your family. And if she criticizes you in public, that's not the best way for a young driver. It's a challenge enough for a young racing driver to trust his abilities again in a situation like this. You don't need a team boss who stirs up the public.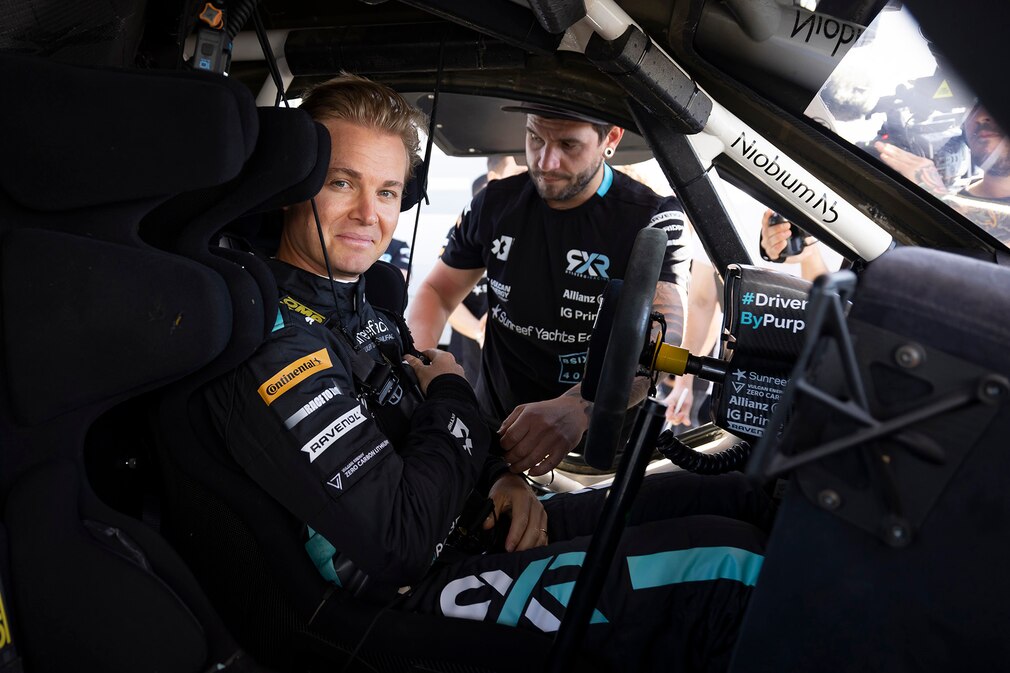 Your team bosses tended to stir you up internally…
Exactly (laughs). Patrick Head (ex-Williams technical director; ed.) came to my car in the middle of a qualifying session, opened my visor and said to me: "If you keep driving like this, you'll sink us into bankruptcy!" If you're only 21 years old are old, the pen is gone for you. After that, however, I did my best qualifying. I didn't find it constructive.
You are now also team manager and have a racing team in Extreme E. How was the return to the cockpit?
I'm not at all familiar with driving on loose surfaces from Formula 1. But: That's awesome, so cool. At some point I just screamed with excitement. The drifting is just crazy. And the car simply swallows up all bumps and bumps. It drives and jumps over everything. For me it was the perfect feeling.
Lewis Hamilton, who is also a team owner in Extreme E, complains of back pain because of the extreme bouncing of his Mercedes. Would you also recommend such a test to him?
Absolutely, because it's super soft in the car. I'm sure that would be a piece of cake compared to his current Formula 1 car. That's why I would recommend it to him. In any case, he really likes the off-road theme and likes to drive buggies in his free time.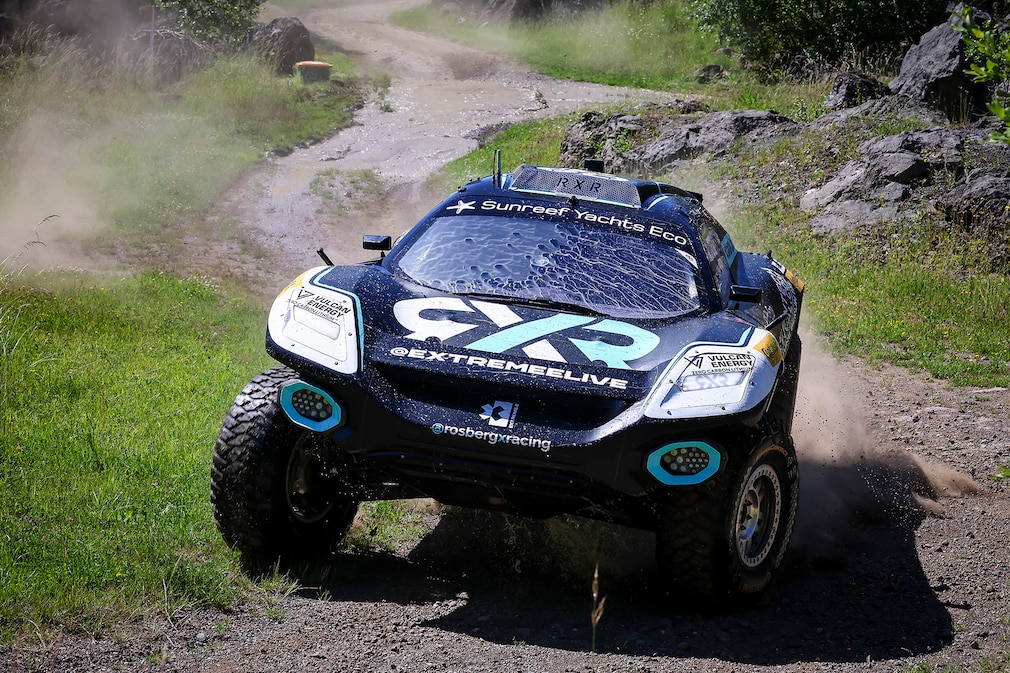 How important is Extreme E's role in continuing to raise awareness of climate change?
The positive contribution is important for all of us. And whether it's the current war in Ukraine or long-term climate change – these are all pressing issues. Sure: Ukraine is important today. But climate change will not let us go. That's why it's good that we're continuing to push for this with the series. And not only for that: but also for equality. In Extreme E, a man and a woman share a car. Our Mikaela (pilot Mikaela Ahlin-Kottulinsky, who forms a duo with Johann Kristoffersson/ed.) is super fast. And it's also fun to see this collaboration. Because normally you are a lone fighter in motorsport. It's more of a team spirit here.
The EU has confirmed that combustion engines will be phased out by 2035. Does that also confirm you in your approach?
Yes, I think it's great that the EU is confirming the direction I've been taking for a long time – and for which I initially received a lack of understanding. Now, five years later, it is crystal clear that electric mobility is the right solution. The whole EU will no longer sell combustion engines in 13 years. It's unbelievable how fast it's going now. Even if, of course, many now say that it could have been as early as 2030. But that is a compromise with our economy, which we also have to think about. Because the backbone of the German economy is our automotive industry.
Against this background, how do you see Formula 1's decision to drive with souped-up hybrid engines from 2026?
And with synthetic fuel! In that case, that's acceptable. Because that makes it climate-neutral. Formula 1 remains with the high-performance hybrid engine, the most efficient drive that can currently exist in the high-performance sector and will do so in the years to come. The mineral oil companies that are represented in Formula 1 will therefore have to step on the gas. And other relevant areas such as aviation, shipping and the truck industry also benefit from this…
There are still millions of cars in the world that have a combustion engine installed and will not be scrapped by 2035.
That's correct. The question remains, however, how economically viable it is to supply one billion cars with e-fuels. It's estimated to be four times more expensive than regular gasoline. That's a big challenge, and one that Formula 1 can contribute to by further developing and testing the fuel.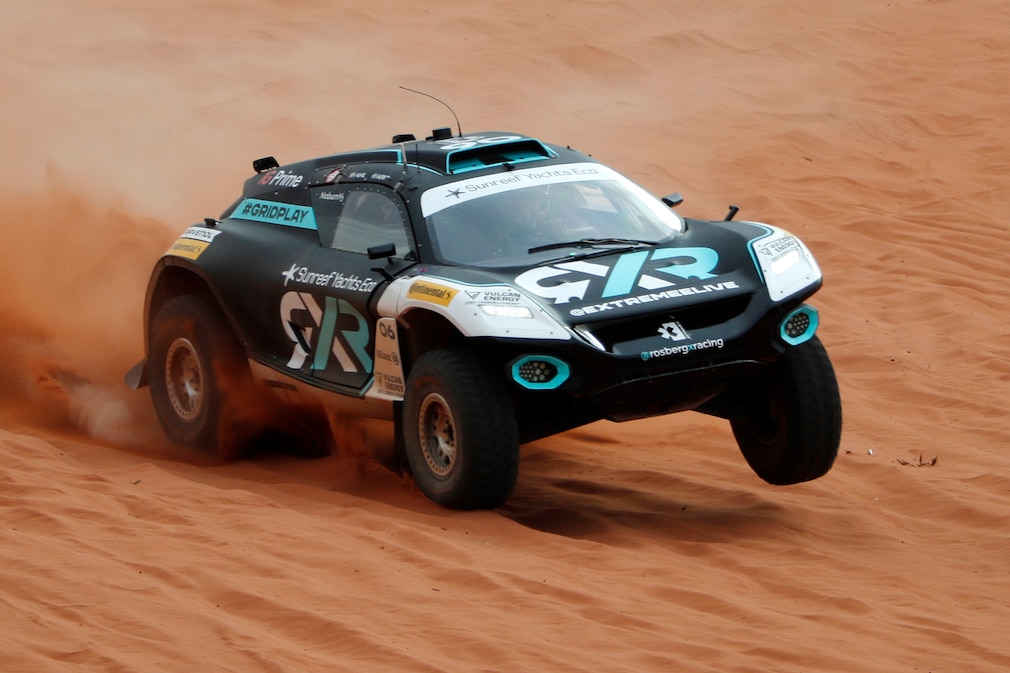 How do you rate the development of the Extreme E that you won with your Team RXR last year?
The Extreme E is on the right track. The quality of the drivers is already at a world champion level. McLaren is now also joining in, and has even announced this with a partner on Wall Street. This shows the relevance of the series, because it is also based on values. My wish would of course be another race in Germany.
In addition to environmental protection, you are also committed to Ukraine and recently started a fundraising campaign.
What happens there is a drama, especially for children. That's why I stand up for the victims of war. We have donated a lot as a family and are now running a competition. You can win a subscription to a Tesla Model Y – and the proceeds will benefit Ukraine.