Cars
Nico Rosberg is committed to women in Formula 1
Ex-Formula 1 world champion Nico Rosberg finally wants a woman in Formula 1 again. "We finally have to release the brakes on equality so that female racing drivers can make it to the premier class," he writes in a guest commentary in WELT AM SUNDAY.
In 1992, Giovanna Amati was the last lady to drive in the premier class. That was too long ago, says Rosberg.
He had his wake-up moment at the last race in Extreme E, where he is a team owner. And where, according to the regulations, a man and a woman share a car.
"So far, the focus has mostly been on our male driver, reigning Extreme E champion and four-time rallycross champion Johan Kristoffersson," says Rosberg. "In Sardinia, however, the 29-year-old Mikaela (Ahlin-Kottulinsky; ed.) not only drove on an equal footing with her team-mate. In the semifinals, she fought a wheel-to-wheel duel with Timmy Hansen – after all, also a World Rallycross Champion. In the super sector, she quickly wiped away nine-time world rally champion Sébastien Loeb … In my opinion, Mikaela is currently the best racing driver in the world."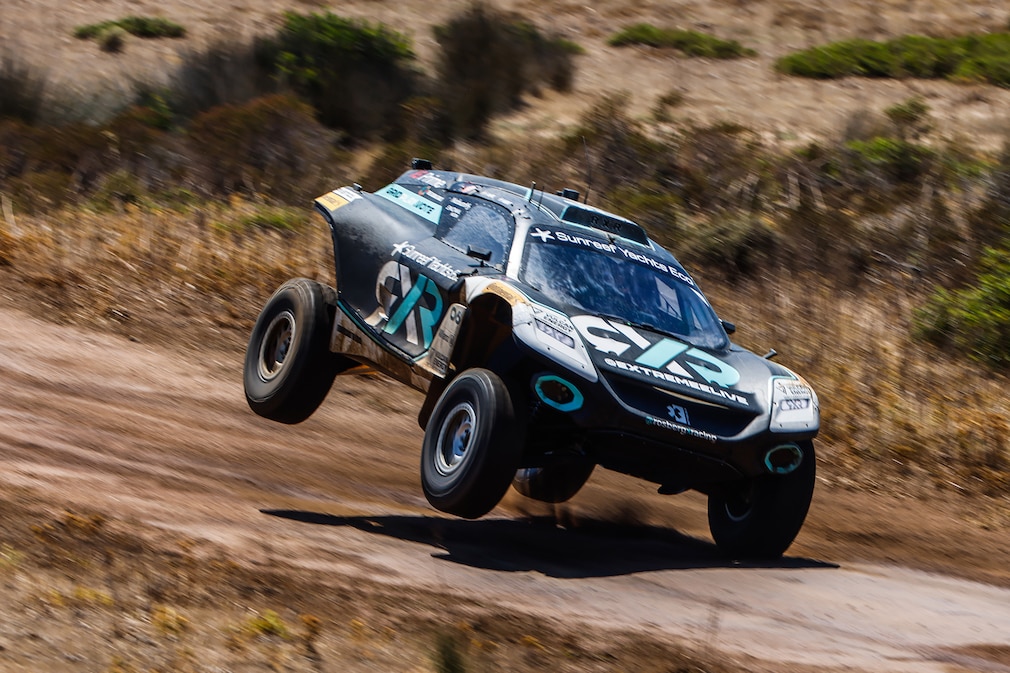 And it shows that women can compete with men in racing cars. A good reason for the former Mercedes star to demand more support for the female gender in racing.
Rosberg: "We have to promote women in motorsport more, just like we do in Extreme E. And all the way to Formula 1! For this we need financial, but also non-material support. From associations, clubs, racing series, sponsors, manufacturers and fans. So that female racers are supported from an early age and manage to draw the attention of sponsors and the media. But above all: So that they believe in themselves and don't have to fight the battle alone. Parents of talented girls need to know that investing in their child is worthwhile because the path to the top is clear."
The 2016 champion believes that girls can be just as fast as boys. "I see nothing that speaks against it," he writes. "In motor sports, just like in equestrian sports or sailing, the alleged physical superiority of men hardly plays a role. We have the race car that puts the power to the ground. The rest is talent, experience, technique and above all mental strength. Incidentally, small and delicate racers even have an advantage over large and heavy pilots. And as the father of two self-confident daughters, I know that women have just as much courage as men, and not just on the race track."
The problem is different: namely that too few young women dare to go karting in the first place. "When 1,000 boys go karting every year and only 15 girls, then it is of course much more difficult for great female talent to crystallize," says the German. "But one thing is also certain: in Extreme E, equality only works because the rules stipulate that one woman must be in the car. This is a drastic regulatory step, but works sensationally because it forces the teams to search for the best pilots and gives them the support they need to develop in the fight for the championship.
So does Formula 1 need a quota to finally make progress on equality?
Rosberg: "I don't have a final solution ready, but I've learned one thing in Formula 1: where there's a will, there's a way. And there is a solution for everything!"
At the end he demands: "Let's finally give the girls a chance. It's time."