Cars
Novitec McLaren 765LT Spider: hairstyle destroyer with 855 hp
A McLaren 765LT is one of the most precise and fastest things you can move on racetracks. The open Spider variant is no exception, which further intensifies the fresh air experience. The latter is also Novitec's keyword. The tuner took on the Brits, who were limited to 765 copies, and developed a tuning package. Stronger, faster, more conspicuous were the main focal points in the specifications. (McLaren 765LT Spider in the AUTO BILD test)

Just 6.7 seconds from 0 to 200 km/h

The tuner ticks off the first point in three stages. The maps for ignition, injection and boost pressure are adjusted by the additional control unit. In the highest configuration, a sports exhaust system and ceramic-coated inlet pipes for the turbochargers are also used. According to Novitec, the power and torque of the four-liter biturbo V8 increase to a maximum of 855 hp (+90 hp) and 898 Nm (+98 Nm).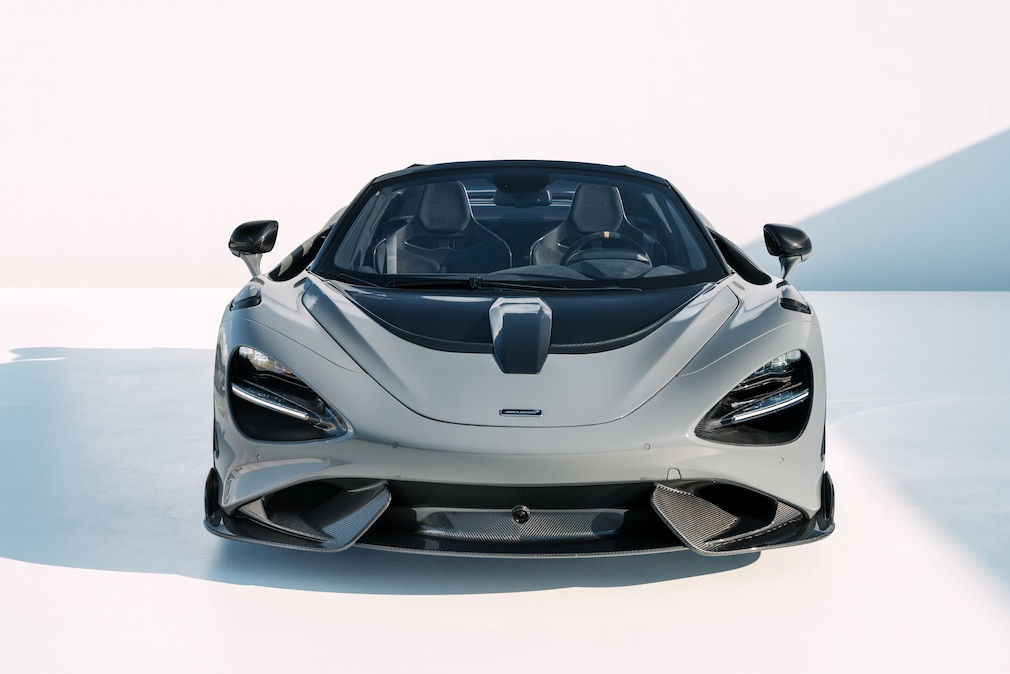 The rear-wheel drive vehicle should be able to accelerate from 0 to 100 km/h in just 2.5 seconds (- 0.3 s), 200 km/h can be reached from a standing start in a truly hair-raising 6.7 seconds (- 0.5 s ). The standard top speed of 330 km/h is exceeded, but the tuner does not give an exact number. One way or another: With this kind of driving performance, even the best hair gel should no longer be of any use when driving with the top down.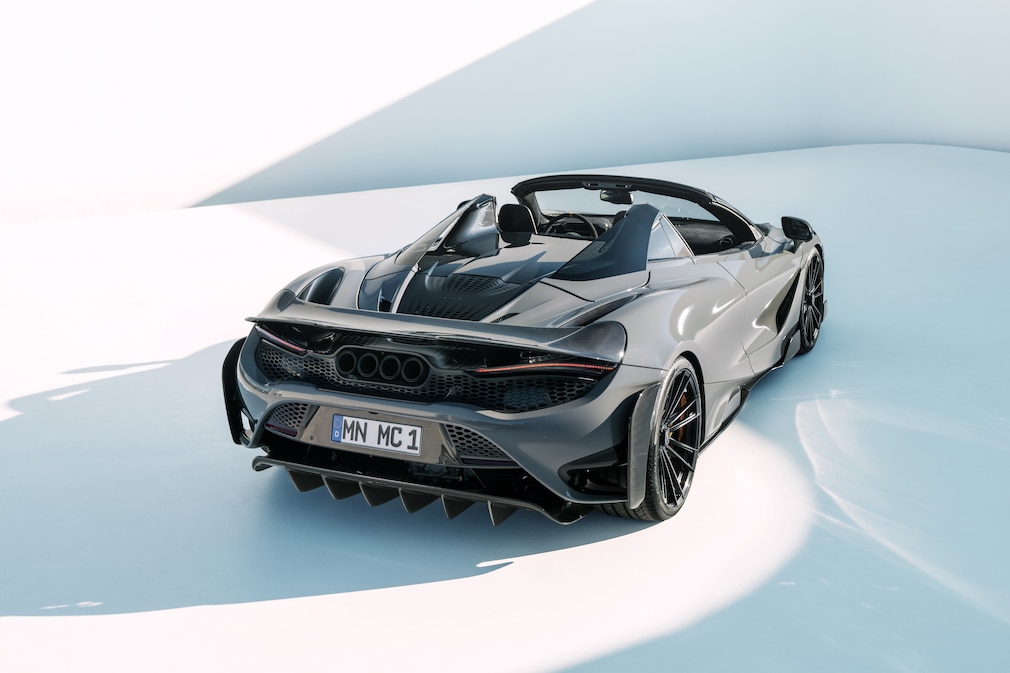 Gold-plated exhaust system

The exhaust system can be further refined so that the spectacle is also accompanied by sound. On request, 100-cell metal cats can be installed and the exhaust system coated with fine gold for better heat insulation, as was used in the McLaren F1 in the 1990s. If you place particular value on lightweight construction, you can order the system made of INCONEL, which should save even more weight compared to the standard titanium system.
Vossen alloy wheels

In terms of optics, Novitec has a number of carbon parts ready. Inserts for the headlights, trunk lid, sill inserts and covers for the side rear air intakes are available. Light-alloy rims developed with Vossen turn in the wheel arches in 20 inches at the front and 21 inches at the rear, which are duly staged by the 20 millimeter lowering with sport springs. (The best summer tires 2022)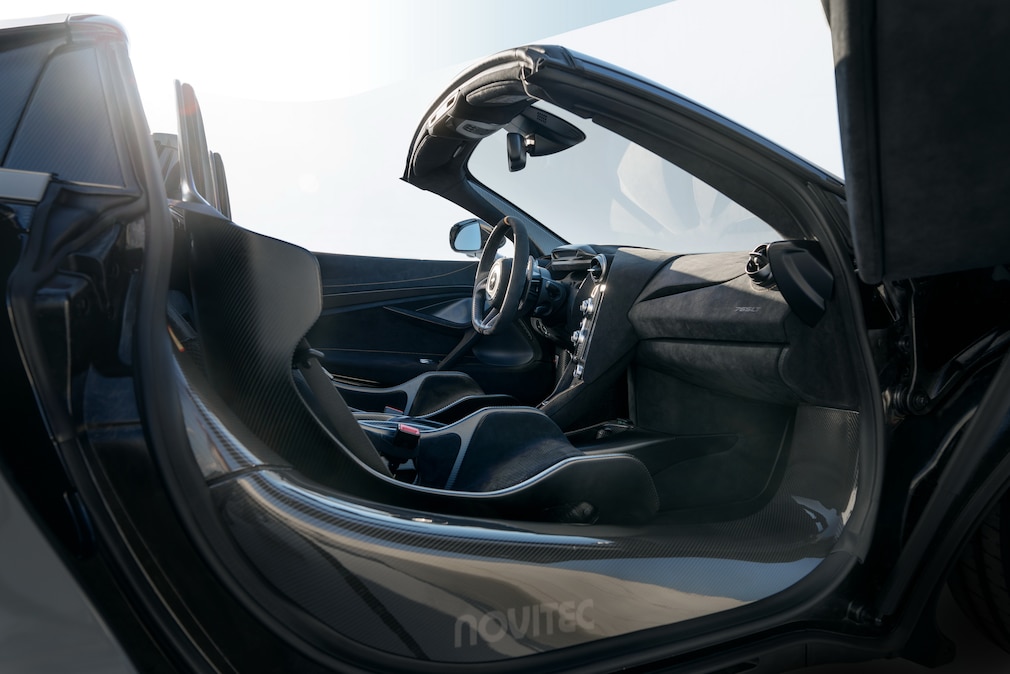 On request, Novitec refines the interior with leather and Alcantara in almost any color. The tuner reveals what the tuning costs on request. As usual in the super sports car sector, however, it is guaranteed not to be cheap. At least 369,000 euros are required for a McLaren 765LT Spider.