Cars
Olympic Rally 2022: Walter Röhrl takes part in the Rally Revival!
From August 8th to 13th, 2022, the new edition of the 1972 Olympic Rally will take place as a vintage car rally: the "Olympic Rally '72 Revival 2022". 197 teams – including ten participants who were there in 1972 – drive in classic cars built between 1950 and 1990 on a route similar to that of 50 years ago from Kiel to Munich.
The new edition of the rally also measures 2252 kilometers

The revival rally is not that murderously long, but still measures 2252 kilometers. 50 special stages are planned – this time it's not about the highest speed, but about driving through the light barriers as precisely as possible in the given times.

Classic car drivers can use that
172 different car types from 43 brands are taking part

The prominent press officers from back then, Rainer Braun and Herbert Völker, will also be there again, as will 172 different types of cars from 43 brands and the restored Neoplan bus. The organizers compensate for the CO2 emissions by supporting the Bergwaldprojekt im Harz association via climatepartner.com.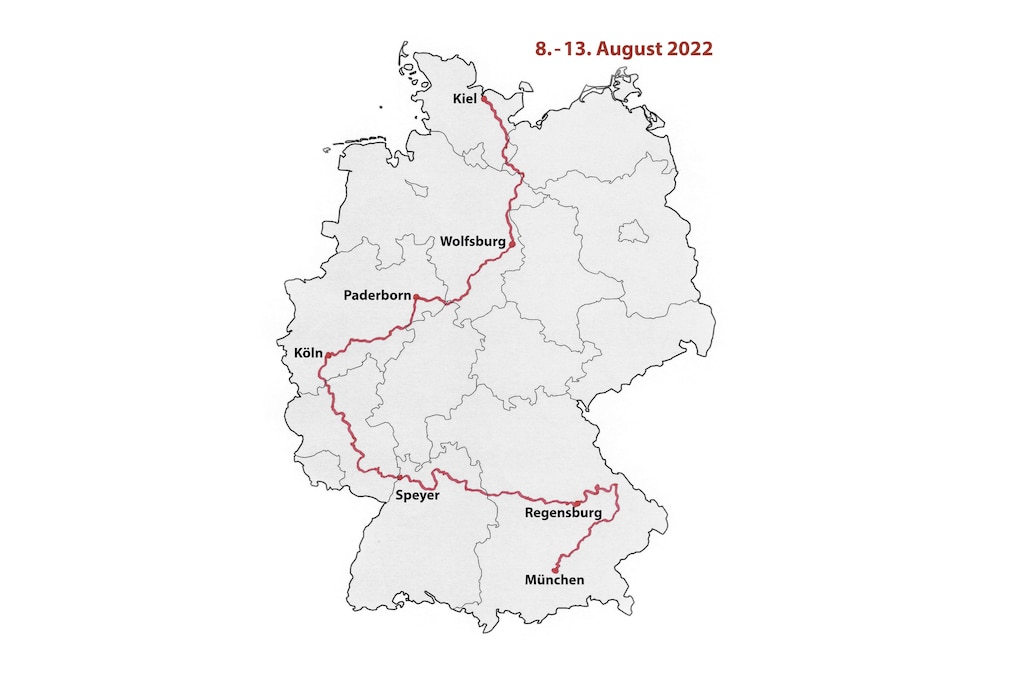 The goal of the rally is like 1972 Munich

The destination is – like back then – Munich, and there – like back then – sporting competitions take place again: the European Championships, which combines the European Championships in athletics, artistic gymnastics, rowing, canoe racing, triathlon, beach volleyball, table tennis, sport climbing and four cycling disciplines . Around 4700 athletes are expected, many of them back in the Olympic Park.
The rally also supports several social projects. All information for spectators (places and transit times) at olympiarallye72.com.