Life Style
On a safari? You can do that, with VR and for a good cause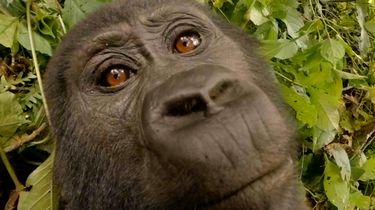 In a time of corona, a long journey is not an option. But going on a safari to Africa? You can just do that. At home in your easy chair and you also support a good cause.
Africa specialist Matoke Tours has produced safari videos in Virtual Reality (VR). The virtual safaris can be experienced at home – according to the organization – in combination with the Virtual Gorilla glasses". The glasses are sent by post and that is how you bring Africa to the Dutch living room. Preparing for a trip via VR is no longer an exception. In times when it was still possible, travel enthusiasts got to know the possible holiday destination at home.
Glasses put together in thirty seconds
"Now that our customers can no longer go to Africa, we are bringing the safari in Africa to the Netherlands. That's why we designed the glasses, "says Paul Gevers, director of Matoke Tours (Den Bosch). "You can easily unpack the glasses and assemble them within thirty seconds. You slide your phone in and via our website or YouTube channel you can watch videos at home in virtual reality. "
In addition to the development of the VR glasses, the travel organization has also made the 360-degree video productions in collaboration with a film company from Amsterdam. This way, users of the glasses come face to face with rare mountain gorillas in the African rainforest and experience what it is like to spend the night in one of the lodges of Matoke Tours. There will also be a meeting with Big Sam, a guide who guides the tours. Since there are hardly any trips booked at the moment, Matoke Tours uses this way to keep people warm for a future trip to Africa. "In this way, travelers can experience what it is like to travel with us through Africa."
Not free, but for a good cause
Matoke Tours asks 12.50 euros for sending the glasses. Gevers: "100 percent of these revenues are donated to the freelance drivers who work for Matoke Tours in Africa and have been without income for some time now." The promotion hopes to collect at least 5000 euros for the drivers.
The Bossche travel organization has to contend with the consequences of the corona crisis. "Since March 12, sales have fallen by 99 percent, a huge damper for everyone involved in our organization. Despite the negative sentiment about vouchers and long journeys, we are happy to see that many customers want to rebook next year and still want to travel. For this period we had booked many family trips to Africa. Parents and children have been looking forward to those family trips for months or sometimes years, now everything falls into the water. We hope that we can especially make the children happy with sending the glasses. "
You can order the VR glasses here.
NewsABC.net