Cars
Opel Astra Hybrid: tuning cure with 80s motorsport style
When you see this Opel Astra, think of the
Manta B400
or the Ascona 400 from the 1980s? That is also the intention. In order to bring the glory of rally history back to the brand, Opel had the new compact car rebuilt. The result could be admired at the XS Carnight 2022 and is impressive.
Let's start with the design: This was handled very carefully, the foiling in the style of the 80s racing cars adorns the side fenders and doors. The interplay of yellow and the two shades of gray is picked up again in the radiator grille. So that the front does not look jagged, hand was put on the bumper and the license plate holder was removed.

Fat 20-inch wheels with a turbine look

The footwear of
astra
was of course also tackled. Instead of the maximum 18-inch wheel that can be ordered, a total of 20 inches from Reventon Forged Wheels in a sporty turbine design now fill the wheel arches of the compact car, the offset was chosen so that the 9.5-inch wide rim fits all around the wheel arches.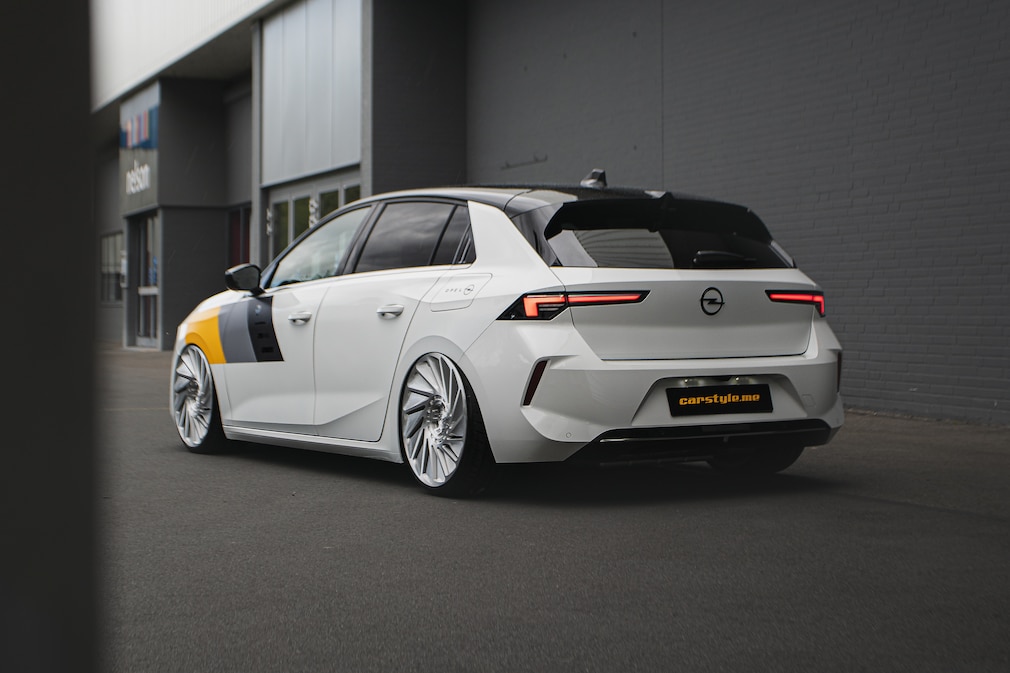 And so that the Astra is properly on the ground for show purposes, it had to be lowered. The standard chassis was used, which was converted into an air suspension in-house. The control for this comes from Grind Chassis.
On the engine side, the tuners have not changed anything, it remains with the Astra hybrid with a system output of 180 hp. The bottom line is the combination of chassis, rims and film but a coherent concept.