Cars
Opel Insignia (2024): New platform and plug-in hybrid
The current Insignia is the last American from Opel. In August 2017, the French PSA group (in the meantime merged with FCA to form Stellantis) took over the German automaker just a few weeks after the Insignia B hit the market. In 2024 the new generation of the Middle class Opels then come with French genes. The Insignia is currently still running on General Motors' "E2" platform. the "EMP2" platform the Opel will share with Peugeot 508, DS 9 and Citroën C5 X. AUTO BILD has had the new Insignia drawn and has the first information!
Visually, the new Insignia will probably get the new brand design, role models are likely Astra and mocha being. They are typical here narrow headlights with L-shaped daytime running lights and the Vizor, the distinctive plastic plate in the radiator grille with the Opel logo in the middle. As always, the Insignia III is also available as a limousine and as a station wagon ancestors. Whether Opel also the "off-road" version Country Tourer revive is still open. Perhaps the most important news: The flagship remains a Rüsselsheimer. The third generation of the Insignia is also being built in Hesse.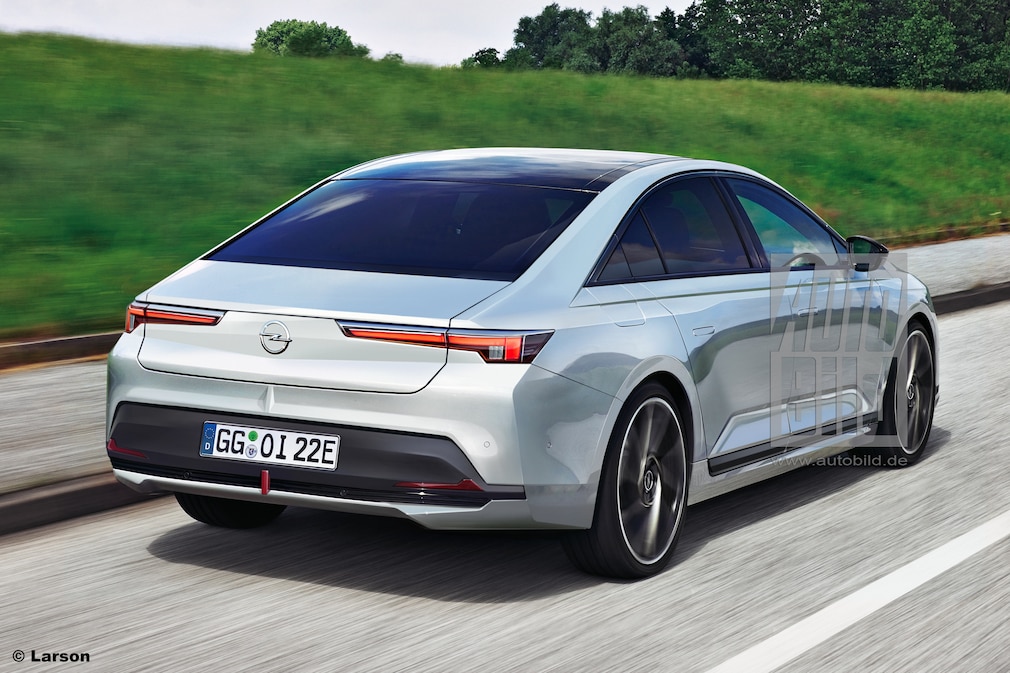 All Opel models are to be electric from 2028
It will be under the hood of the Insignia III
Three- and four-cylinder petrol engines
(between 130 and more than 200
PS
). Also the
diesel
should be set. The electric role takes over
Plug-in hybrid
. The plug-in Opel then comes with up to 360 hp and
all wheel drive
, a weaker version with 225 hp is also planned. The all-electric version (probably with a solid battery) will probably be based on the new one
"STLA Large" platform
which Stellantis recently announced. More than
800 kilometers range should be there
. The electric insignia must not be more expensive than the combustion engine. Means:
Less than 50,000 euros
should be the goal.
By 2028 at the latest, all new Opel should be fully electric.