Cars
Opel Insignia GSi Tuning: Is Irmscher building the iS3 as an OPC replacement?
O

pel and racing?

The name inevitably pops among fans

Irmscher

on. Around 50 years ago, the Remscheid-based company turned Opel on and was responsible for legends such as the Manta-A touring car that Walter Röhrl once chased around the slopes. This racing history and in particular

the tuner wants the racing touring car with one

Special model

Celebrate based on the Opel Insignia GSi.

It is still

"iS3"

first a sketch. According to Irmscher, it is not yet clear whether it will be built in small series. If so, the Insigina could be a worthy one

OPC replacement

that Opel stubbornly withholds from the second generation.

(Everything about the next Opel Insignia!)
Body kit made from carbon parts

The GSi base is inherently sportier than the tamer siblings. Irmscher lays with one
Body kit
after. The front apron becomes one
Spoiler lip
supplemented, the grill with a larger-meshed part with decorative stripes
Carbon
replaced. The side skirts are also adorned with carbon inserts, which are taken up again in the rear apron and all in one
large diffuser
flow out.
Rear and roof edge spoiler
complete the body package. All parts should be made of carbon, should the special model be built.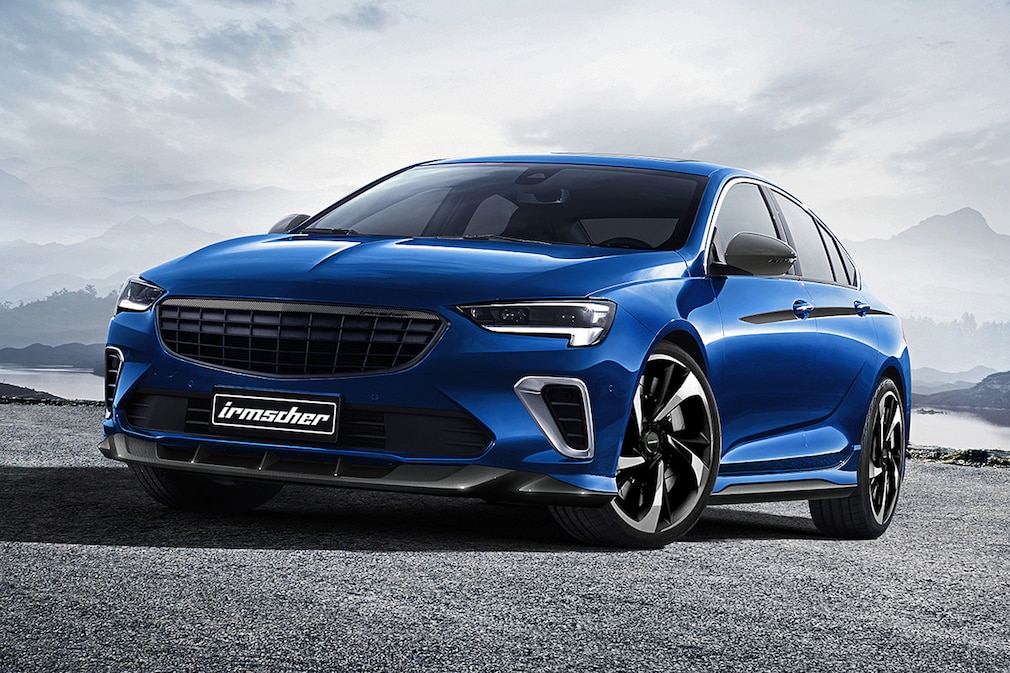 Irmscher has in the wheelhouses 20-inch alloy wheels in "Heli Star" design with a polished star retouched. One Lowering by 30 millimeters would increase the curve dynamics in reality. Irmscher also wants to improve the engine. The 230 series horsepower of the four-cylinder turbo should be on 300 hp rise, although the exact measures are not yet known. The 325 HP of the OPC predecessor would not yet be fully achieved, but should also ensure good driving performance.
It is still open whether it will be built
Judging by the renovation work, an iS3 could be a fun replacement for the non-existent OPC. Could, because Irmscher has not yet decided whether they really want to turn the small series into reality. It is quite possible that positive customer feedback will help in the decision-making process.
If you want one, you should call Remscheid as soon as possible and talk Irmscher well. If a series Insignia GSi is enough: The Prices of limousine start at 53,140 euros, the Station wagon called Sports Tourer costs at least 54,390 euros.