Cars
Opel Kadett C: 55 years old and first hand
This Opel Kadett C was not even driven 1000 kilometers per year on average! Sound incredible? But it is! Because the oldie has only 52,400 kilometers on the clock. And they have been collected since 1977 – all by one owner! But now the classic is for sale.

The yellow Kadett is equipped with a 1.2 liter four-cylinder engine that delivers 55 hp. Incidentally, the C model is the last generation with a longitudinally installed front engine. Driving is with a manual four-speed gearbox and rear-wheel drive – as the last compact Opel.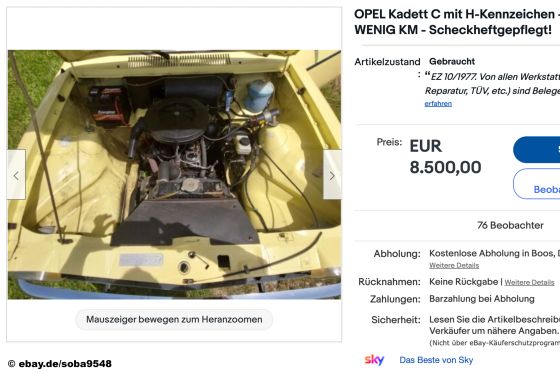 The body variety is characteristic of the Kadett C. Because in addition to the two-door notchback sedan (offer vehicle), there was also a four-door, a coupé, the two-door station wagon "Kadett Caravan" and a hatchback version ("City"). There was also the Kadett C Aero, converted by Baur Karosserie- und Fahrzeugbau – as an open variant of the two-door sedan.
The overall impression is good, small flaws are inevitable

Despite loving care, after 55 years there are of course defects in the car. But according to the current owner, these are very limited: some paintwork needs to be touched up, new tires are needed, there is some rust on all rims and one is damaged, the fender is slightly dented at the front right, the rubber seal on the trunk has a dent about a centimeter large hole and also the tensioner of the driver's seat belt should be replaced.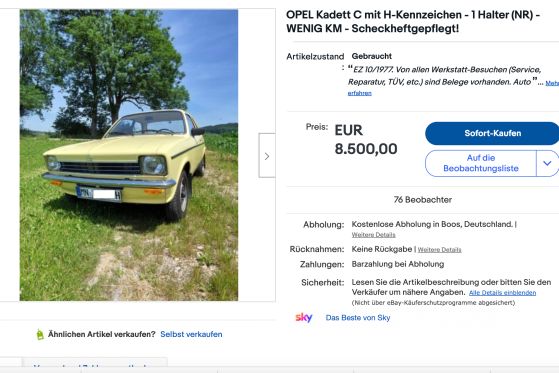 All workshop visits have been documented since 1977

In contrast to these manageable defects, the Kadett has a full service history and all repairs and workshop visits since 1977 have been noted. In addition, the battery and the brake cylinders were renewed in October 2021. All seats are advertised as spotless with no damage. In addition, the original on-board tools should be available.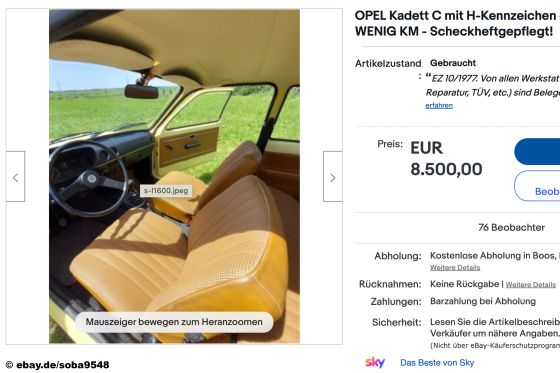 The apparently well-maintained classic is advertised with a price of 8500 euros. Comparable models (sedans, same year of construction) cost a similar amount on the usual used car portals. But just one owner and the remarkably low mileage of this Kadett is not easily topped!