Cars
Pagani Zonda HP Barchetta: 15 million euro sports car crashed
When an outrageously expensive supercar is involved in an accident, most sports car fans are likely to be heartbroken. Now this Pagani Zonda HP Barchetta has been hit – one of only three built copies.
Severe damage to the Pagani, rear wheel missing

But what happened? The extremely rare
Zonda
was traveling as part of the Supercar Owners Circle in Croatia where the accident happened. As can be seen in a YouTube video, an Apollo IE drives through the image first, followed by the Pagani. Shortly thereafter, the driver of the Italian super sports car loses control of the vehicle and crashes into a Ford Fiesta.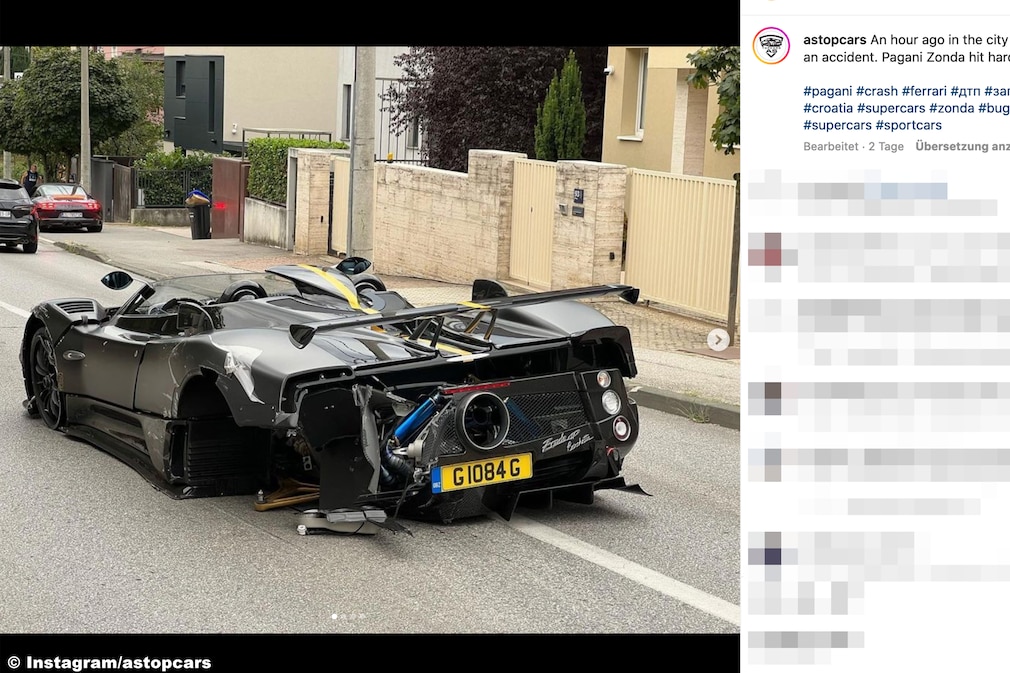 At the same time he added Pagani significant damage to the small car, the front left wheel suspension broke, fenders and front apron are dented. But at Zonda it looks even worse: a large part of the driver's side is damaged. Broken wishbones, broken suspensions and destroyed body parts can be seen. The rear left wheel and driveshaft are completely broken from their anchorages and are missing.
Fortunately there were no injuries

The bill for the repairs is likely to be quite expensive here, because after all, the 760 hp strong super sports car new 15 million euros – that was it Zonda for a while the most expensive new car in the world.
Finally, the good news: Fortunately, none of the occupants were injured in this crash. Next time, the Pagani driver might step on the gas a little more carefully.