Cars
Panama P10+: Oh how nice, a Panama!
You still know her, don't you? The heartwarming story of Little Bear, who goes off with his friend Little Tiger and his tiger duck to find happiness in Panama? But the two don't even get there!
Rather, after their trip they are stranded again in their old home that they do not recognize, redesign and in the end find it much better than before. (Tonke Van XL: Welcome to Bullibü)

Was it this adventure devised by good old Janosch that inspired the new campervan called Panama? We'll see. It would fit, because after all it's made for traveling.
The fact that it can also be used in everyday life because of its compact dimensions – all the better! With five three-point belt seats, two of which are equipped with the Isofix system as standard, it is even ideal for use as a multifunctional family carriage.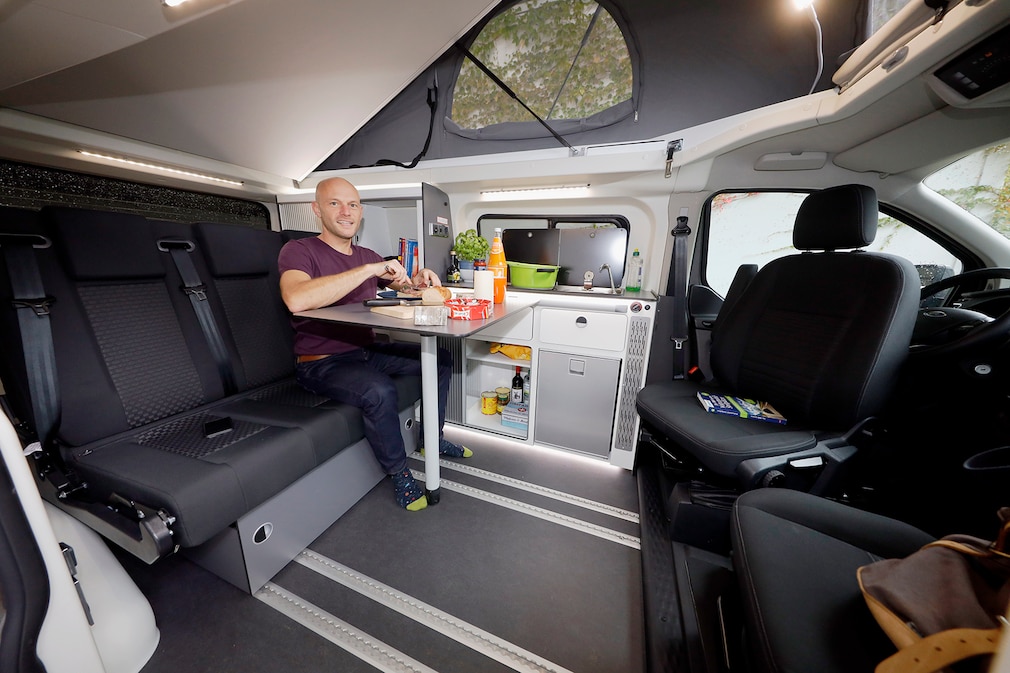 And while we're on the topic of family: the Panama comes from the Trigano group. Its origins go back to the 1930s.
Initially, tents were produced, since 1971 also caravans and now motorhomes of 24 different brands. So it is not surprising that a model similar to the Panama is sold under the name Karmann Duncan.
This is the panama
Basically a very classic campervan. Almost like out of a picture book, you could say. Except that he doesn't wear yellow and black stripes like the tiger duck, even for an extra charge. At most send metallic paint (1200 euros).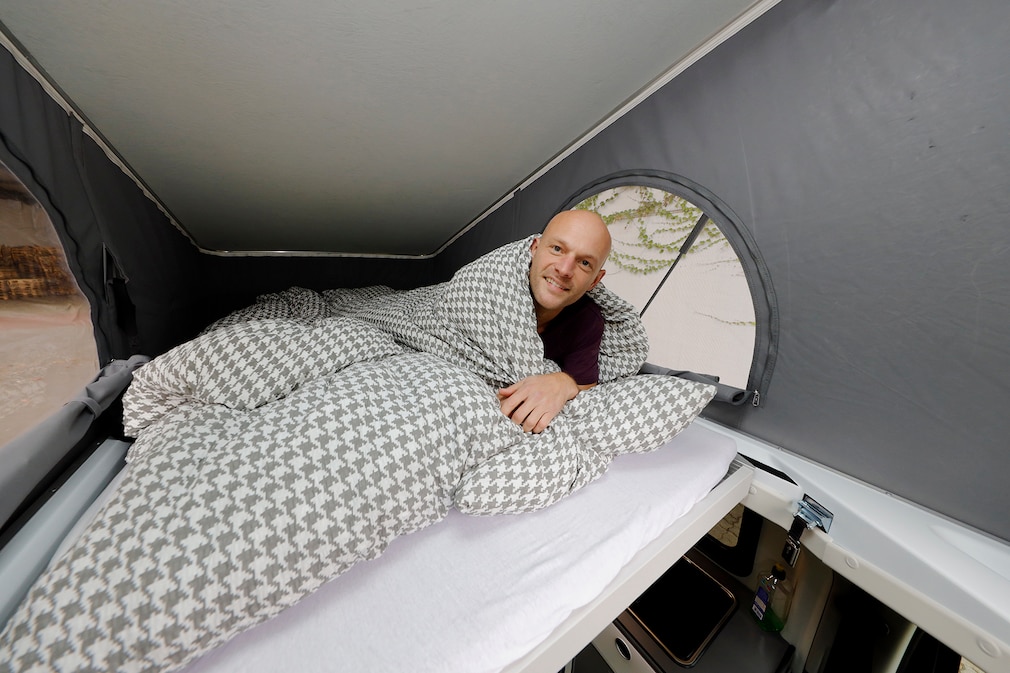 But he also has four wheels! And a large sliding door, behind which opens a surprisingly bright interior. The side panels made of structured plastic, which are equipped with useful shelves, are kept in a slightly greyish white, while the furniture fronts are bright white. This is complemented by accents in gray as on the work surface.
On the left, between the swiveling front seats, you enter the cockpit, which can be darkened with the enclosed insulating mats for the windows. The furniture block is installed behind the driver's seat and looks like a slim sideboard.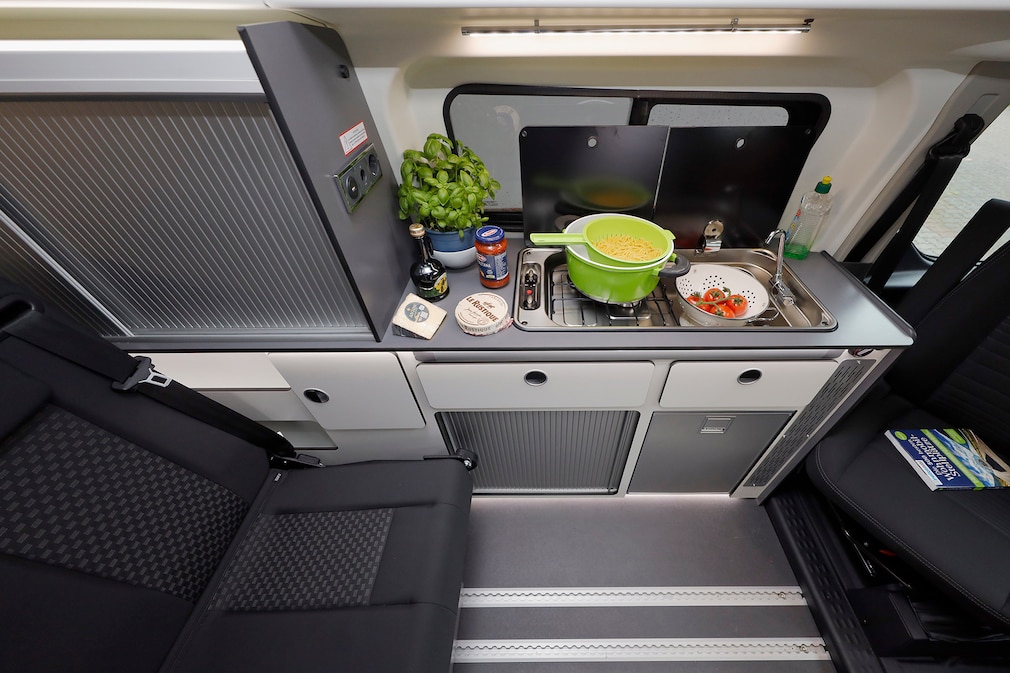 The cooker-sink combination with separate glass covers and the compressor refrigerator are housed in it at the front, and the table is also hung there on a rail – otherwise it disappears into a recess in the sliding door paneling.
At the back there is a storage space attachment with a shelf on top. Fresh water tank, electrical installation and gas box can be found here in the lower part.
The three-seater bench seat can roll on four rails from the tailgate to the front seats, because all three parts of the double bed that can be made from it are anchored to its frame. This creates maximum variability, even in the trunk, where no permanently installed bed extension is in the way.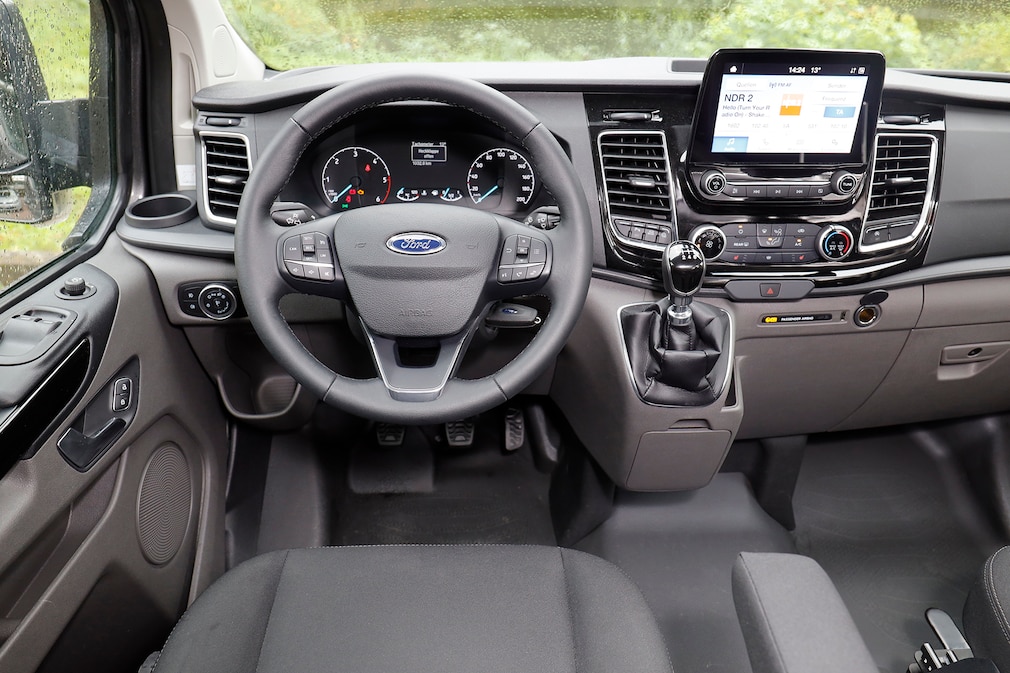 After unfolding the roof, two gas pressure dampers help, and an aluminum ladder leads to the upper floor. Up here there are three windows, two reading spots and the sleeping area, which is much more comfortable because of its plate springs.
The P10+ has that
A well thought-out concept and great workmanship. The edges of the furniture made of robust high-pressure laminate pressed panels are gently rounded, sockets are available at sensible points and there is an outdoor shower at the rear.
Cooking pot, fishing rod, hat and tiger duck find space behind roller blinds or can be lashed to the floor rails. Individually switchable LED strips and the indirect lighting bathe the interior in a pleasant light. Another practical feature is the fold-out foot into which the table leg can be inserted for outdoor use.
empty weight ready to drive/load (test vehicle)
Trailer load (braked/unbraked)
Insulation wall/roof/floor
Sleeping area pop-up roof L x W
96 kW (130 hp) at 3250 rpm
6-speed manual/front wheel
70 l/diesel + 21 l AdBlue
Sheet steel/GRP/sheet steel
1x 2.8 kg/diesel, Webasto Air Top 2000
Two airbags, start-stop system, air conditioning, audio system, heated front seats including height adjustment are standard even in the entry-level variants P10E and P10.
Useful extras such as the Living package (warm air heating, inverter, portable toilet, electric step, 1600 euros) are only available for the top model P10+ (from 51,950 euros). And while we're at the nitpicking: the 1.14 meter narrow seat is full when using two child seats.
This is how the Panama P10+ drives
Very agile. The Ford Transit Custom base feels more like a car than a van, and also scores with better visibility and excellent space for the traffic area occupied.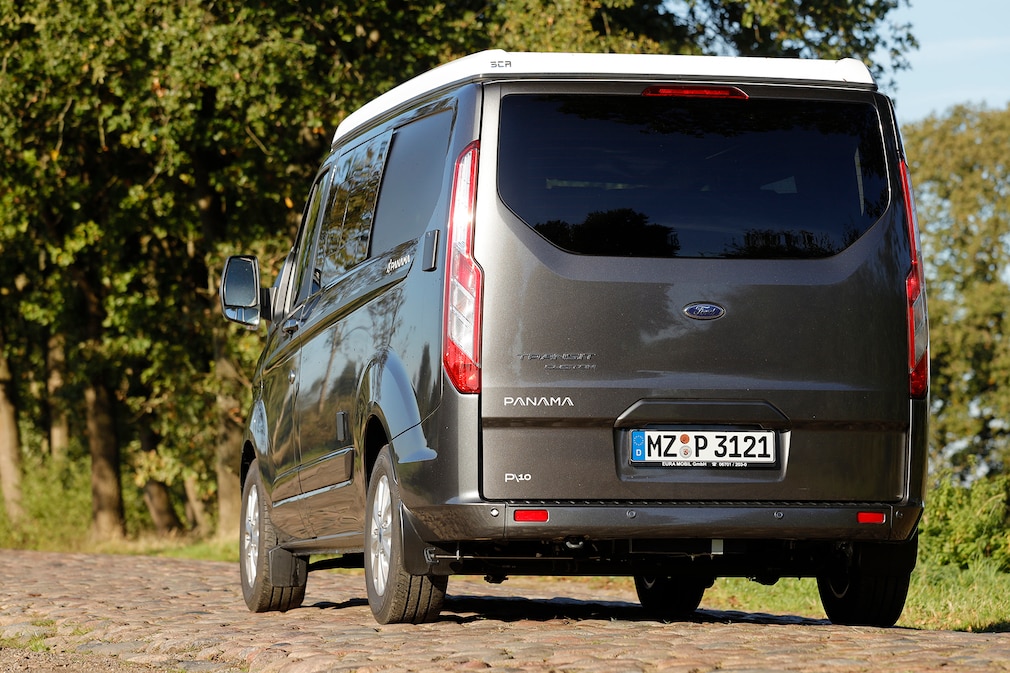 With an external height of just over two meters, many car parks are taboo because of the pop-up roof. This somewhat limits its suitability for everyday use in urban areas.
The basic version P10E comes with 105 hp diesel, from the P10 a 130 hp variant is standard. A strong 170 hp (2500 euros), like the six-speed automatic (1800 euros), is only available as an option for the well-equipped P10 +.