Cars
Polestar 5 (2024): First impression of the Polestar 5 with over 800 hp
At the Goodwood Festival of Speed, Polestar is showing an early prototype of the Polestar 5 for the first time. A rather unusual strategy for a car that is only due to be launched in 2024!
But also a clear sign that Thomas Ingenlath's statement was not just empty words: in 2020, the Polestar boss presented the previous Precept study as a "declaration of intent for the future".
Design: Polestar 5 stays close to the Precept show car

When you first look at the Polestar 5 prototype live, you immediately notice the enormous similarity to the Precept. Even through the camouflage film, the car looks simple and elegant.
In addition to the basic shape, the production version should also adopt the sharply drawn, two-part headlights in "Thor's Hammer" design and the continuous rear light.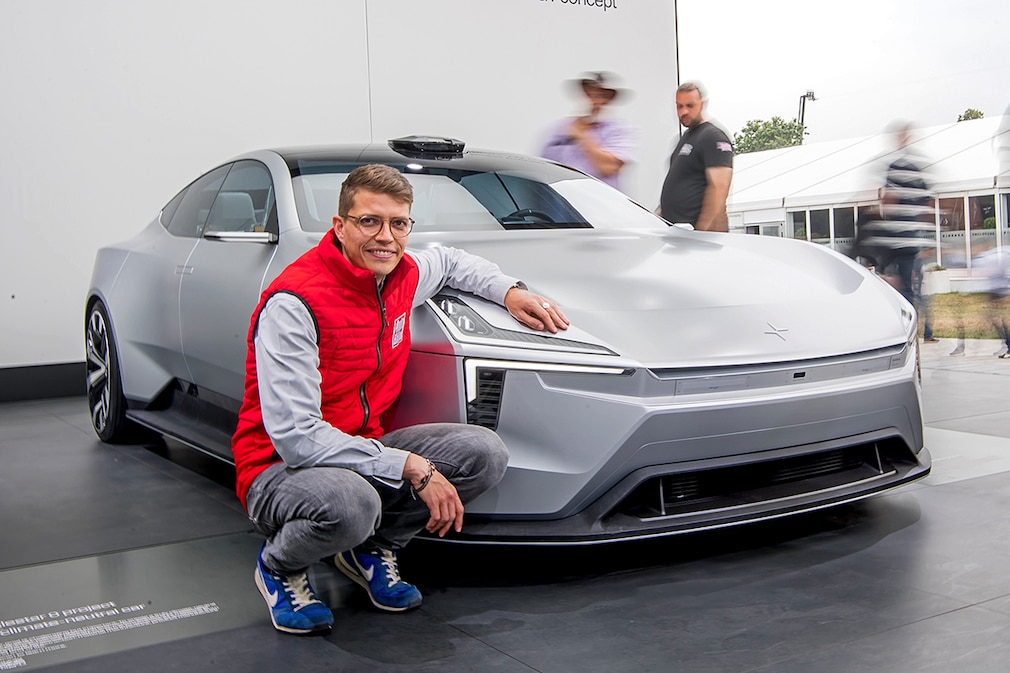 Precept details such as the "suicide doors" hinged on the back, the LiDAR sensor on the roof or cameras instead of rear-view mirrors are missing.
When asked, chief engineer Steve explains Swift, the autonomous driving functions would not be affected despite the missing roof sensor. And the camera mirror? Those might make it into the options list.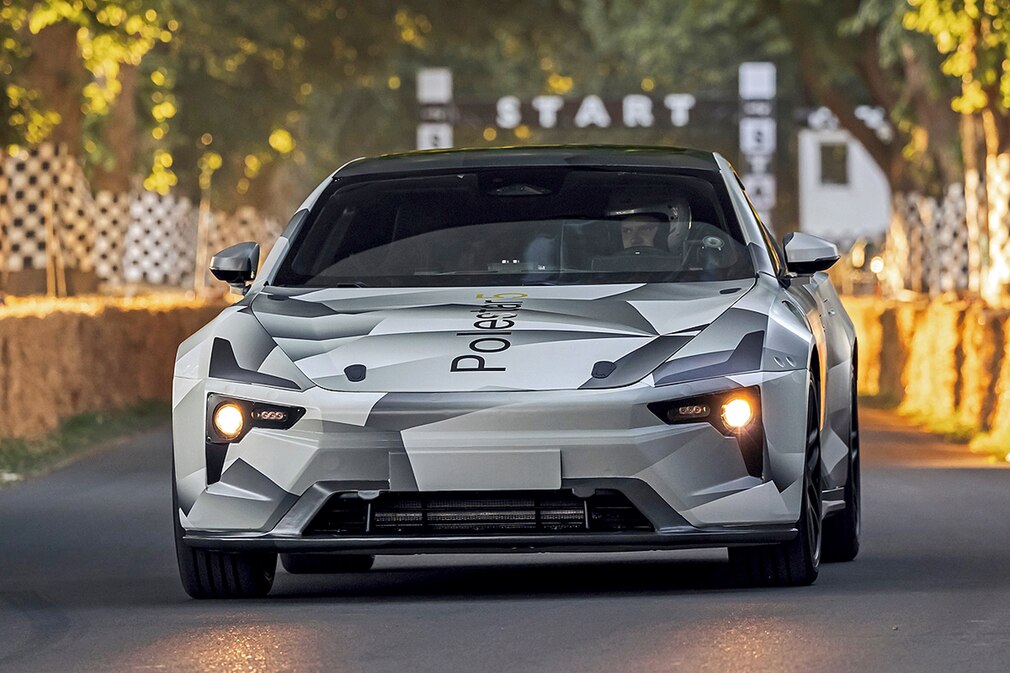 And: Unlike the Precept, the Polestar 5 has a rear window, but it retains the panoramic roof. While the rear apron doesn't seem to change much, the front has additional side air intakes. The portal doors of the study will not be realized, but the retractable door handles will remain.
Interior: Production version could take over the interior of the study

Unfortunately, it is not yet possible to sit in at this point, but the Precept study already provided a good view of the production version of the Polestar 5.
The new steering wheel with touch surfaces and the huge infotainment display, which gives the cool interior a good pinch of technical flair, are striking.
The infotainment software is based on Android and was developed together with Google. The whole thing is supplemented by a 12.3-inch digital speedometer.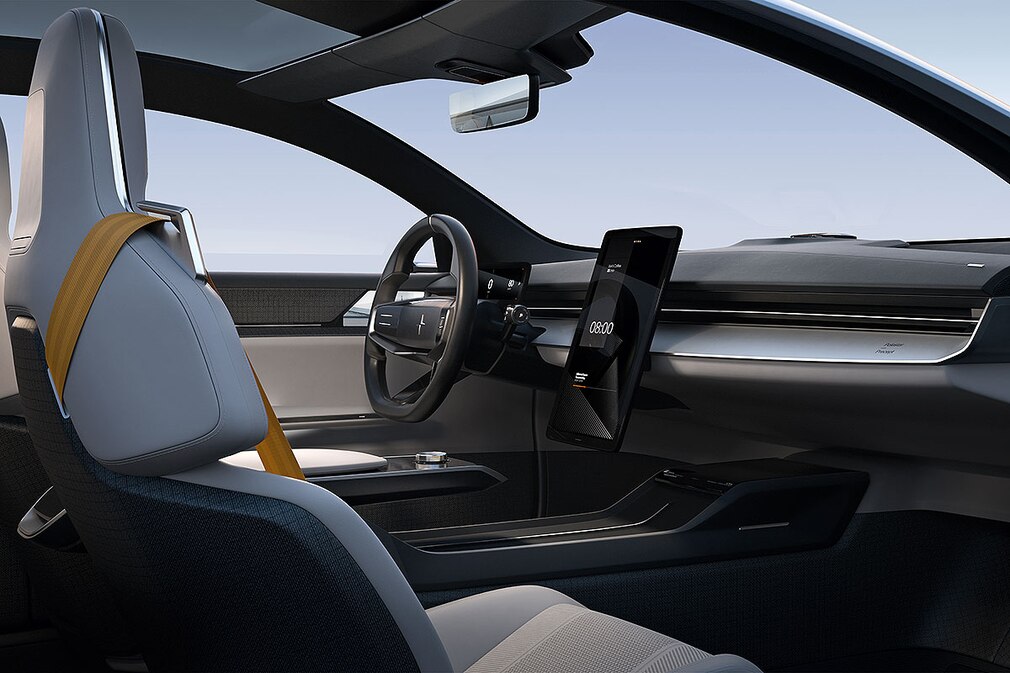 It is doubtful whether the bucket seats will make it into the series in the same way. There is still a lot of work to be done on the Polestar 5. But the prototype already shows that you can look forward to a concentrated load of exciting technology.

Drive: probably well over 800 hp in the Polestar 5

The Polestar 5 will probably be powered by two electric motors – both together should have an output of 650 kW (884 hp) and deliver a maximum of 900 Nm of torque. The battery of the Polestar 5 should have a capacity of more than 100 kWh – depending on the driving style, a range of around 600 kilometers according to WLTP should be realistic.