Cars
Polestar 5 (2024): sporty sedan remains close to the study
Design: Polestar 5 remains close to the Precept show car

The design remains close to the study. The production version In addition to the basic shape, it also takes on the sharply drawn, two-part headlights in Thor's hammer design and the continuous rear light, but of course it also has an additional third brake light that is integrated into a small spoiler. And: unlike the Precept, the Polestar 5 has a rear window, but retains the panoramic roof. While the rear apron doesn't seem to change much, the front is complemented by additional side air intakes. The portal doors of the study will not be realized, but the retractable door handles will remain.
Interior: the production version could also take over the interior of the study

Polestar does not yet show the interior, but it could be as close to the study as the body design. After all, the interior of the Precept already looks very close to series production. There are almost no buttons left, the gear is selected using the steering column stalk, Most of the time, however, is controlled via the 15-inch touchscreen installed on edge. The software behind it is based on Android and was developed together with Google. The whole thing is complemented by a 12.3-inch digital speedometer. However, it is questionable whether it is the rear-view mirror, which is actually a screen and shows the image from a wide-angle camera at the rear.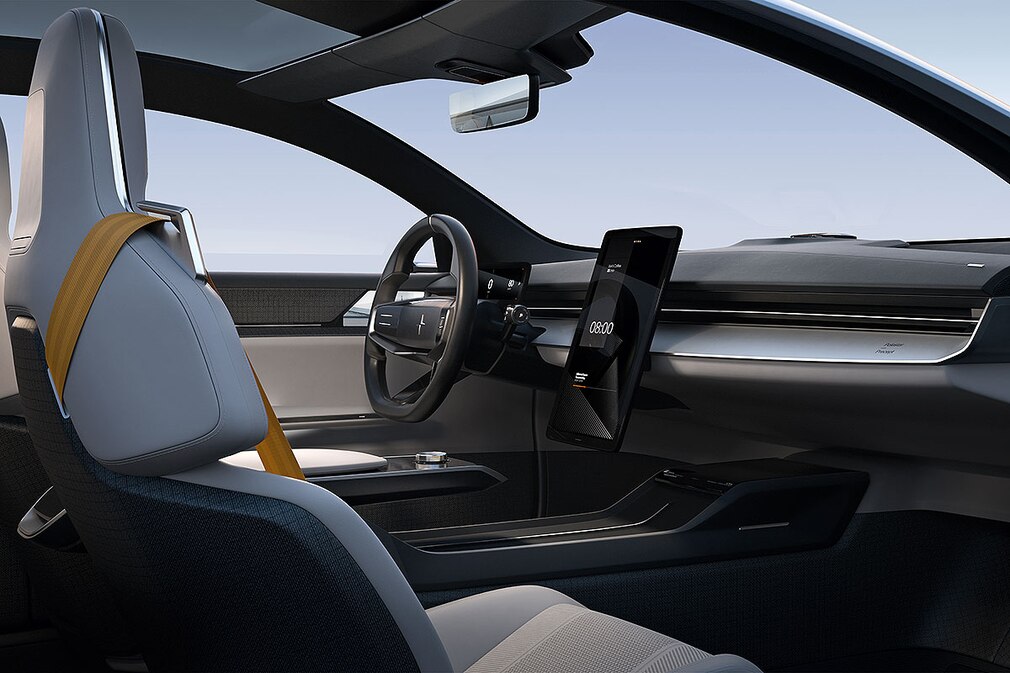 Propulsion: Rumor has it with a 120 kWh battery

There is no information about the drive yet. It is clear that the coupé-like sedan will be fully electric. Also, rumor has it that the car will have a large 120 kW battery.