Cars
Porsche 718 Cayman GT4 RS: "You can order, but…"
Applying for the next job is common practice. Elaborate application documents are now also widespread on the housing market in order to get approval for a new place to live. But at the car dealer?
At least at Porsche, the car CV is important for the chance of getting a very specific model. Because: A welcome customer is not automatically the one who comes first, who is serious, determined and liquid. No, the motorized Vita has to be outstanding. Or you make concessions.
This is currently happening to a friend. "You have to buy it – something like that will never happen again," I advised him during one of our petrol talks. I meant the new 718 Cayman GT4 RS, the first information from the press kit made me euphoric.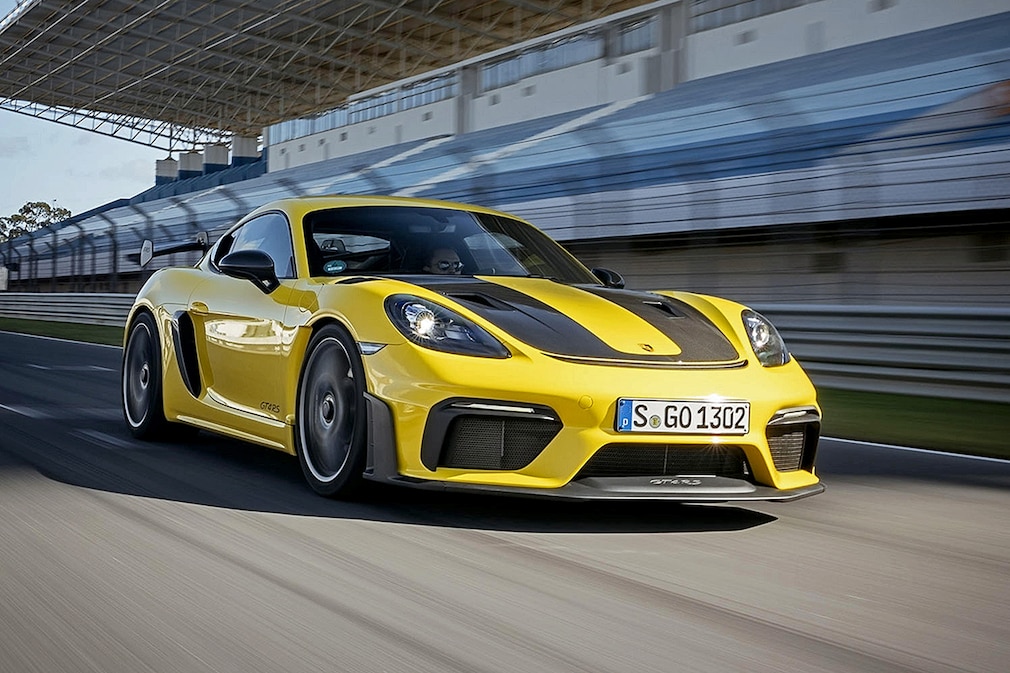 The friend is not completely inexperienced when it comes to Porsche. The sports car fan bought his first 911 in 2003, a young used one. For years he drove it to the Porsche branch for service and repairs. Likewise with his recently acquired, two-year-old 911 Turbo.
Please order the watch for 10,000 euros

But that's not enough to qualify for the GT4 RS customer list, as he found out. Shortly after the order started, he came to his southern German branch to sign a purchase contract for his first brand new Porsche. The seller had it configured – but finally stated two conditions: First, please order the exclusive GT4 RS watch for around 10,000 euros extra (of course there is no official mention of a purchase obligation). Secondly, he has to finance the Porsche for three years (at the interest rate applicable at the time of delivery) with the Porsche Bank – although no financing is required. It is said that Porsche wants to discourage speculators …
Treated like a supplicant

My buddy swallowed both toads, after all he doesn't want to miss out on the exceptional sports car. But we were happy too soon: the contract initially disappeared in the seller's drawer without a promise of sale. You would get in touch in the next few weeks with the information as to whether the contract would actually be countersigned by the dealer. Including the watch, my buddy is willing to spend almost 200,000 euros for the car, but is treated like a supplicant.
Such games cost sympathy

Why are they doing this? "Are they waiting to see whether regular customers who decided late would still like to get hold of a GT4 RS?" asks the Porsche fan. The dealer may have the upper hand because the GT4 RS is being ripped out of Porsche's hands. And of course it is up to Porsche alone with whom they want to sign a contract; that is already stated in the BGB. But: Such games cost sympathy points!

Incidentally, after eight weeks there was still no response from Porsche. When asked, it was only said that no binding statement could be made yet…