Cars
Porsche 911 Cabriolet reimagined by Singer: the 964 Turbo Cabriolet
Take a 964 series 911 that is as well-preserved as possible and modify it with modern components so that the car is more powerful but loses as little of its flair as possible. That is the recipe for success of the American fine tuner Singer, who is now presenting a 911 Turbo Cabrio. It is the first Porsche with a fabric hood modified by Singer.
Porsche has never had a 964 Turbo Cabrio, but fans of the wide body look were at least served with the 964 Carrera 2 Cabriolet Turbo look from Zuffenhausen. This model is the inspiration for the new edition of the Porsche 911 Cabriolet reimagined by Singer.
To create the turbo look, Singer bodybuilders use carbon and fiberglass elements. The result is a significantly lower weight, improved aerodynamics and more rigidity, which has a positive effect on agility and coordination compared to the original.
There is ample power in the Singer 911

In the broad rear of the Singer-Porsche is a modified Mezger boxer engine. The air-cooled, double-charged L engine has a displacement of 3.8 liters, electric wastegate valves and sends 510 hp to the rear axle via a six-speed manual transmission. For comparison: That's 150 hp more than the 3.6-liter boxer in the original 964 Turbo S.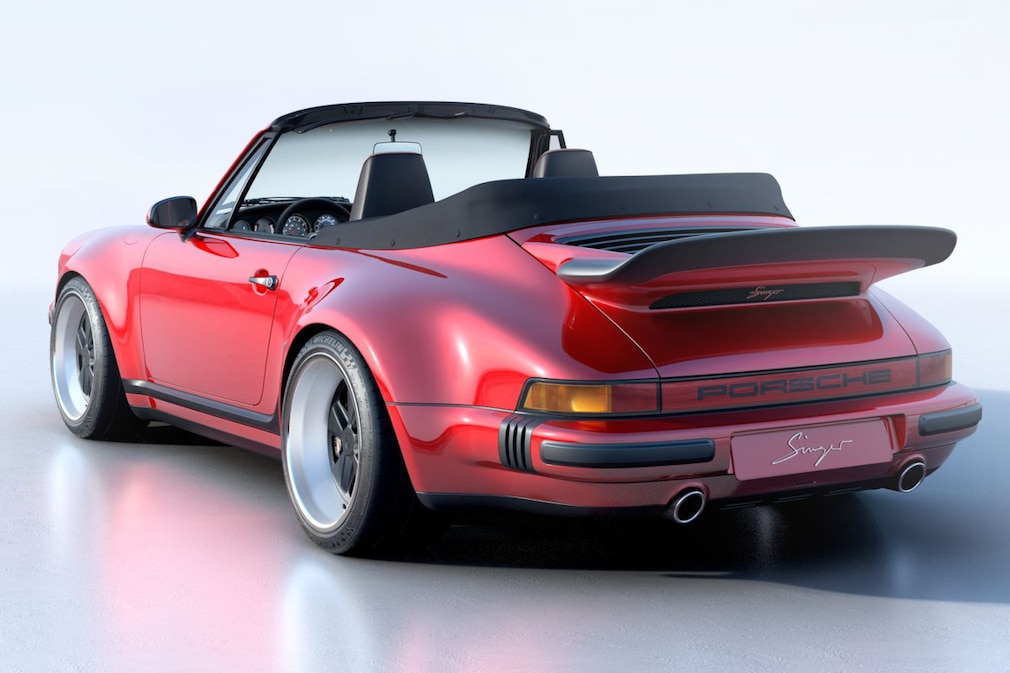 To ensure cooling, the Singer bodybuilders use a specially designed "shark fin" on the rear fender as part of the intake duct that supplies cold air to the engine. In addition, tailor-made air-water intercoolers are integrated into the intake manifold.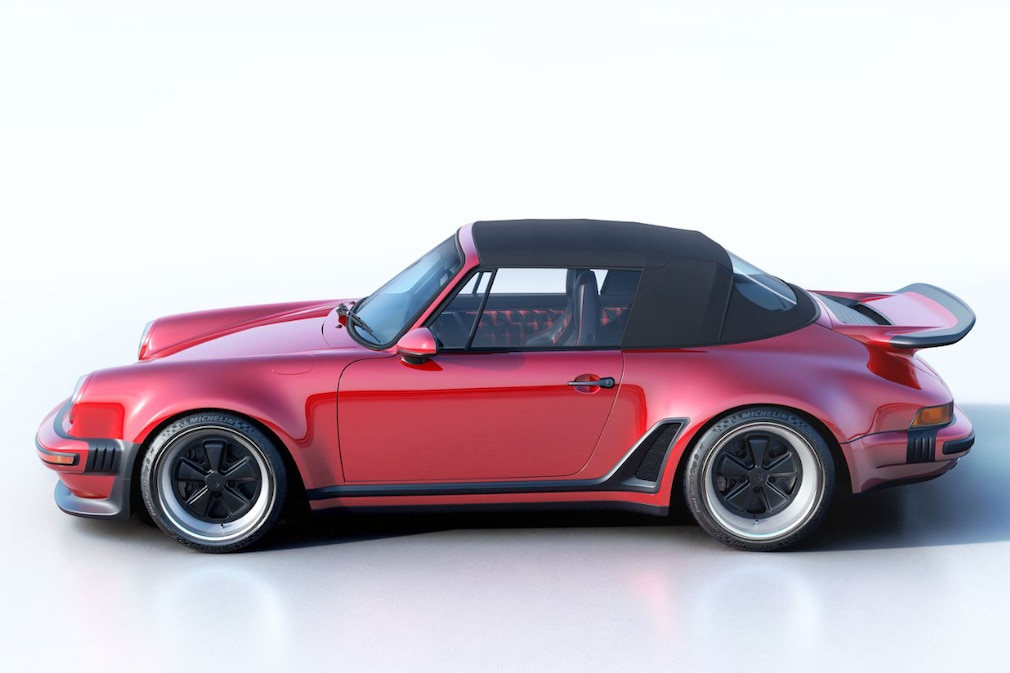 The tuning of the chassis is not uncompromisingly tightly trimmed for sportiness, but comfortably tuned for longer distances. Anyone who knows the sometimes catastrophic quality of US roads knows how wise this decision is. By the way, braking is done with carbon discs.
The interior is classic

When it comes to the interior, the Singer refiners consistently play the classic card and leave the strict geometry of the dashboard unchanged. The Porsche 911 Cabriolet reimagined by Singer has the five round instruments integrated next to each other in the instrument panel. The electrically adjustable seats are upholstered with the distinctive check pattern, while the dashboard panels are made of wood in the color Schwarzwaldrot ("Black Forest Red").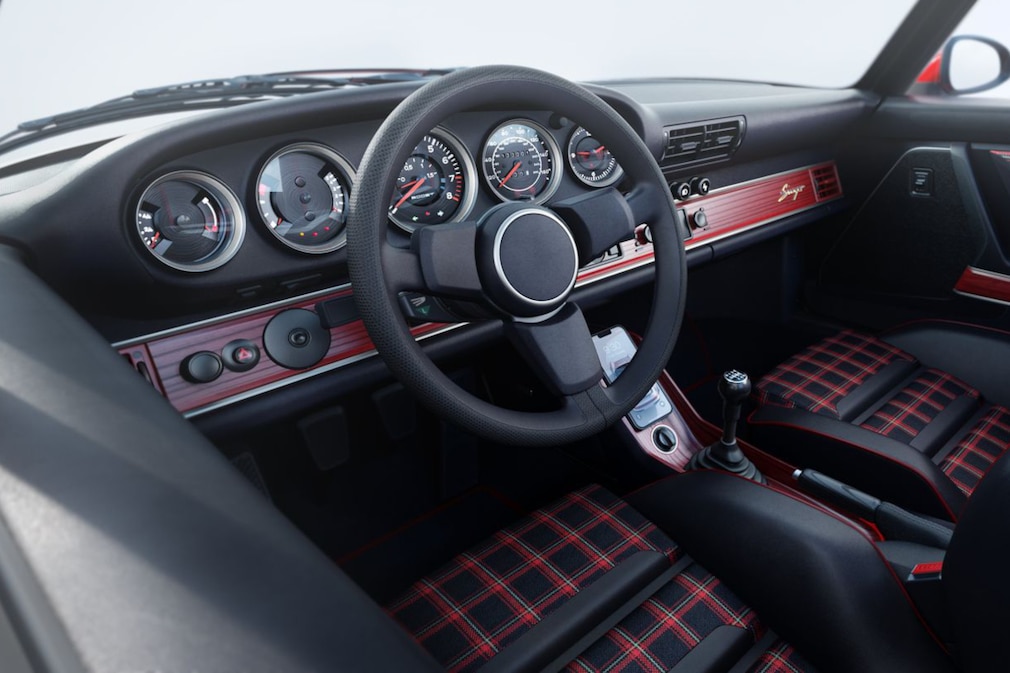 At a price that is probably several hundred thousand euros, you also expect a bit of luxury. It is available here with air conditioning, an electric soft top and an inductive charging cradle for the smartphone.