Cars
Porsche Carrera Cup – "Porsche has always fascinated me"
The fans of the Porsche Carrera Cup Deutschland have been waiting for this week for a long time: from May 5th to 7th the Porsche one-make cup starts its 33rd season on the Circuit de Spa-Francorchamps (Belgium). The two races in the FIA ​​WEC endurance world championship promise a spectacular start. A total of 32 drivers in their 375 kW (510 hp) Porsche 911 GT3 Cup make up the fully booked starting field.
Hardly any racing driver in the one-make cup has as many fans as Jan-Erik Slooten (37). This is not only due to the German's successes, but also to his second job. In 2013, Slooten founded the YouTube channel "Ring Police" and since then has regularly reported to his now 134,000 subscribers about the everyday life of a racing driver.
"Back then, many friends encouraged me to set up a YouTube channel on the subject of automobiles and motorsport," he looks back. "To be honest, I wasn't sure at the time if anyone would even look at it. At the end of 2017 I pulled it off and uploaded my first videos. They were all from our garage back then."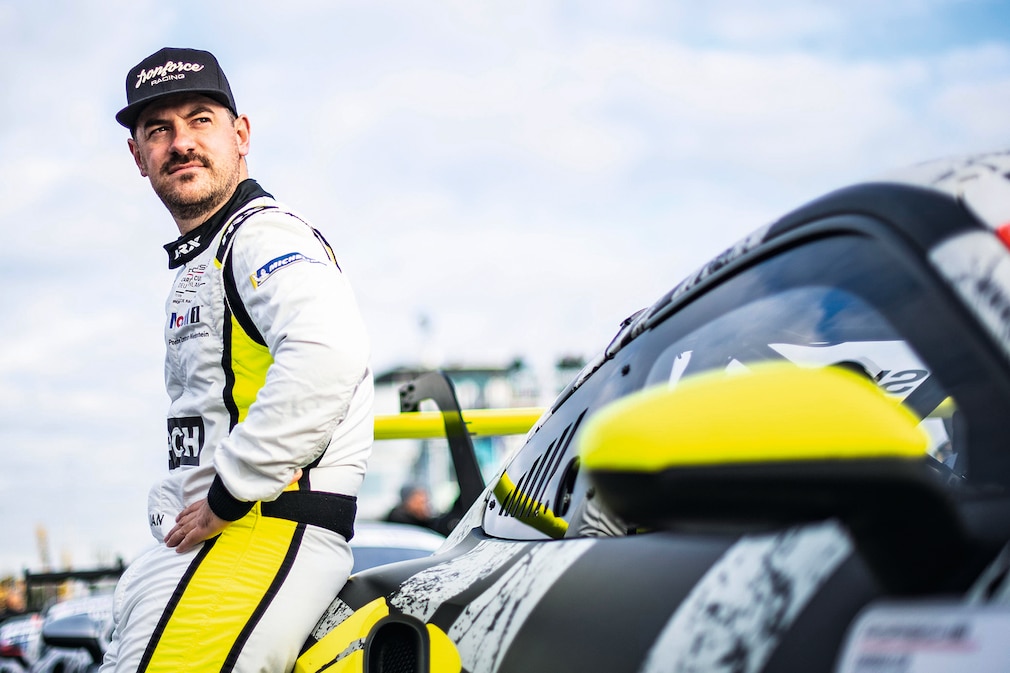 In the meantime, viewers are regularly offered racing content. Slooten: "We are one of the very few teams that is so active on YouTube and offers fans exclusive insights from our race weekends there."
It all started quite normally for a racing driver from Germany: "In the 1980s, my father drove karts in Kerpen with Michael and Ralf Schumacher," reports the Porsche driver. "My big role model was Michael Schumacher. That's why I had to switch from a motocross bike to a kart." Because there wasn't enough money for single-seater racing, Slooten discovered the Porsche Cups in 2006.
The number of Porsches he has driven on the racetrack is impressive: "In the Porsche Sports Cup I drove a 997 GT3 RS, a 997 GT3 Cup, a 991 GT3 Cup and a 991 GT3 R. I drove a 996 RSR in the 24-hour race at the Nürburgring. I also particularly remember the 'Porsche Motorsport GT2 Supersportscar Weekend' 2019 in Spa. I started in a 700 hp 911 GT2 RS Clubsport and finished second in both races. I have also driven the 550, 356, 906, 935 and 918 models."
But where does the passion for the brand from Zuffenhausen come from? Slooten: "That came when I was five years old. My parents' neighbor drove a red Porsche 964 Carrera 4. Porsche has always fascinated me ever since."
In the 2022 Carrera Cup, he will drive a 911 GT3 Cup. "Many drivers describe the Cup car as difficult to drive, and I can confirm that," he says. "If you can drive fast in the 911 GT3 Cup, you can do the same with any other vehicle."
His goal: a class win in the ProAm classification. He will certainly report on it on YouTube and Instagram.
Race calendar Porsche Carrera Cup Germany 2022
05.05.-07.05.2022, Circuit de Spa-Francorchamps (FIA WEC), races 1+2
May 20-22, 2022, Red Bull Ring (ADAC GT Masters), races 3+4
17.06.-19.06.2022, Autodromo Enzo e Dino Ferrari Imola (DTM), races 5+6
June 24-26, 2022, Circuit Zandvoort (ADAC GT Masters), races 7+8
05.08.-07.08.2022, Nürburgring (ADAC GT Masters), races 9+10
August 19-21, 2022, Lausitzring (ADAC GT Masters), races 11+12
September 23-25, 2022, Sachsenring (ADAC GT Masters), races 13+14
October 21-23, 2022, Hockenheim (ADAC GT Masters), races 15+16