Cars
Porsche Carrera GT: the unicorn among sports cars
You never forget a drive in the Porsche Carrera GT. It was no coincidence that my first encounter with the high-flyer took place in the Bavarian Forest. That's where Walter Röhrl lives, who awaited us in 2006 for a story with a Carrera GT and a restored 550 Spyder.
It was the first intensive encounter with the driving genius and "his" masterpiece GT. Röhrl steered the 612 hp rocket with me as a passenger over the winding roads of this dreamlike landscape, it was hot, we drove openly, very fast, but always according to the rules, because Walter Röhrl is emphatically safety-conscious and sensible on public roads.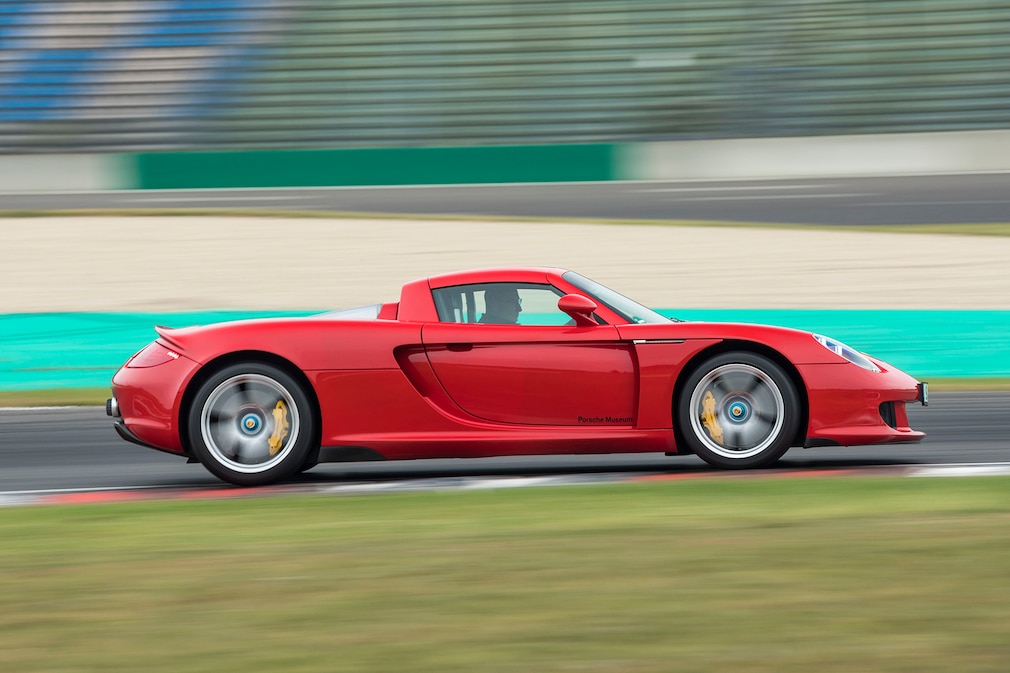 The idyllic landscape, roads to fall in love with, one of the world's best drivers as a chauffeur in an insane floor with crazy sound and brute thrust – that was enough to bathe in happiness hormones. Then came this one sentence: "I'll stop over there, then we'll switch places" – and I felt like I did before my first driver's license test.
Rohrl remains calm

Then I sat behind the wheel, the world rally champion explained that the ceramic clutch took a little getting used to and described exactly what to look out for when starting off. I put the car in gear, which is an eye-opening experience with the Carrera GT because of the high, perfect position of the shift lever, wanted to pull away – and stalled the engine.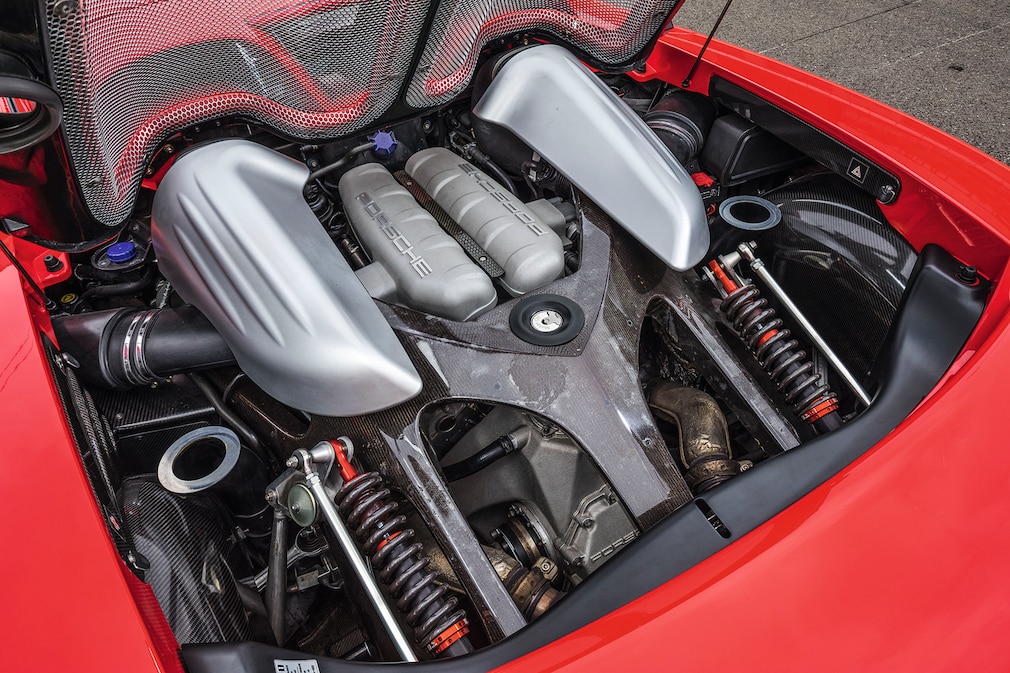 Among normal motorists, this is proof of complete inability to drive. Röhrl, an incredibly personable and nice person, calmly explained where the mistake lay. The second attempt worked, I slowly relaxed again. I soon dared to step on the gas, Walter Röhrl remained completely calm and we had a really good time – the Carrera GT, its brilliant obstetrician and I.
Specifications: Porsche Carrera GT
Engine: V10, center rear longitudinal
Displacement: 5733cc
Perfomance: 450 kW (612 hp) at 8000 rpm.
Max. Torque: 590 Nm at 5750 rpm.
Drive: Rear wheel / 6-speed manual
L/W/H: 4613/1921/1166mm
curb weight: 1380kg
0-100km/h: 3.9s
Top: 334km/h
Consumption: 14.8L SP
Price: 462,690 euros (2003)