Cars
Porsche Taycan 4S: This is how it drives in the endurance test
Warning, this car will change your life. Never, really never have I been asked so often about a car as about the Porsche Taycan. This may be due to the striking sky blue, the imposing appearance, the world-class design. But that's how it was, from the S-Class owner to the Kangoo driver, from the ShareNow user to the cool guys with rapper attitudes. Everyone wanted to know: How does he drive? And how far?
So, it drives like a Porsche has to drive: agile, grippy, precise. And very quickly, smoothly, smoothly, violently. Somewhat surprisingly, however, the Taycan also offers a high level of driving comfort overall. With three-chamber air suspension, excellent seats and a low noise level. And 330 kilometers have proven to be a realistic range.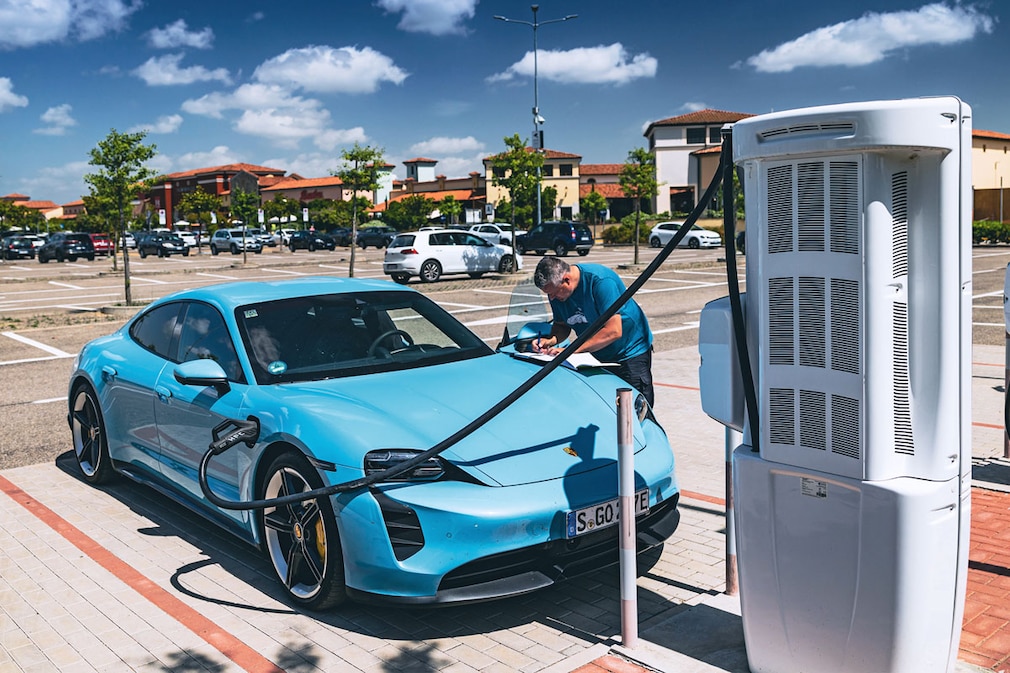 The Taycan and the charging infrastructure

Which brings us to the second aspect: You are constantly on the lookout. After working charging stations. You are careful with making appointments, so you never know exactly when you will be where. The navigation system, smart, helps with planning, but the reality is different: Broken or blocked charging stations are unfortunately part of everyday life, not to mention the clutter of billing with the countless providers, apps and maps. But, honestly, it works out better and better. Then you stand at the DC pillar, the Taycan sucks itself up with a whopping 200 kW, and 25 minutes later you could continue driving. But there comes the next one …
The Porsche Taycan 4S in the AUTO BILD long-term test
• Endurance test start: 17th October 2020
• Price of the test car with extras: 171,182 euros
• Driven so far: 40,441 km
• Test consumption: 24.1 kWh / 100 km
• Top: Outstanding design, impressive performance, surprisingly high level of comfort.
• Not so good: Totally lifted price. Fond not excessively airy. And, well, charging infrastructure.