Cars
Porsche Taycan with a large rear wing: Taycan GT3 from tuner DMC
Porsche Taycan and 911 GT3 don't really have much in common. Well, both have a Porsche logo and both are pretty fast. But that's where the similarities almost end.
On the one hand, with the GT3 we have a thoroughbred sports car with two doors and a 4.0-liter naturally aspirated engine that screams its heart out at 9000 rpm. On the other hand, with the Taycan we have a four-door electric sedan – the Porsche of the future with up to 761 hp.
And why this comparison now? Quite simply, tuner DMC has developed an aero kit for the electric Porsche that goes by the name Taycan GT3. That's behind it!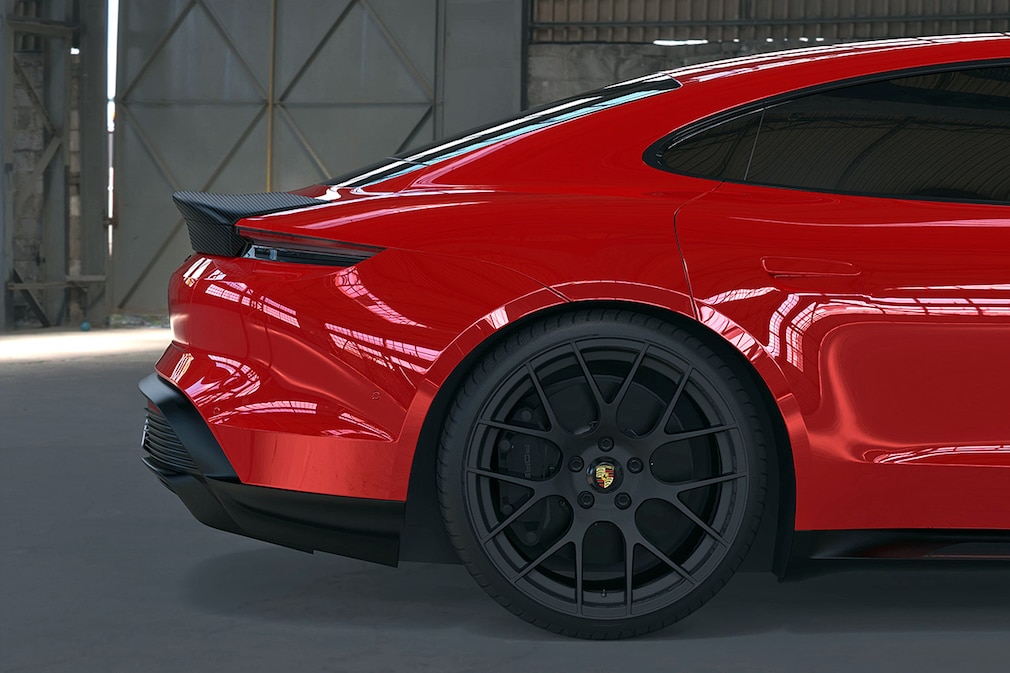 The German tuner DMC is known in the scene for its elaborate carbon body kits. The offer includes packages for almost all well-known manufacturers, whether Bentley, Lamborghini, McLaren or Porsche.
DMC had already developed add-on parts for the Taycan; now the tuner has come up with something new!
Ducktail spoiler or XXL wing?

In addition to the well-known carbon front splitter, customers now have the choice between two different wings. If you prefer something more subtle, you can order a kind of duck-tail spoiler for your Taycan from DMC (regardless of whether it is a 4S, Turbo or Turbo S).
For all extroverted Taycan drivers, the tuner has developed a fixed wing for at least 2600 euros, which not only looks good but is also supposed to increase the downforce. This can be mounted on the ducktail spoiler.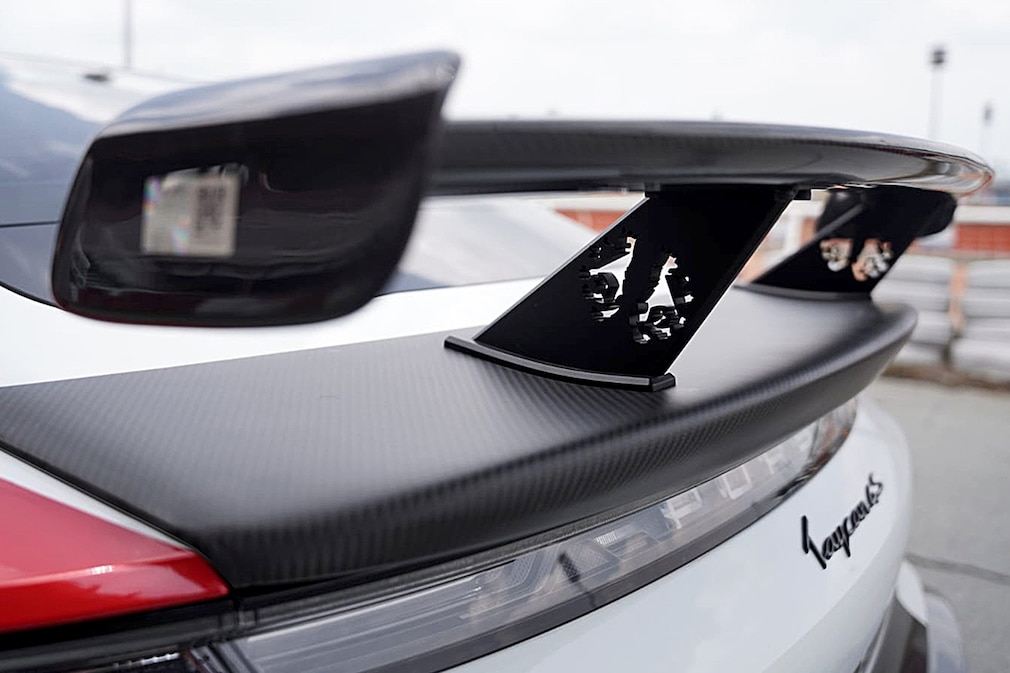 Both versions are available in matte or gloss carbon finish. As a special feature, the aluminum wing supports can be provided with any logo to give the tuning its very own touch.
22-inch rims for the Taycan

Compared to the current 992 GT3, the DMC wing does not have a gooseneck suspension, but it is supposed to imitate the look of the currently sharpest 911.
However, the front splitter and rear wing are not enough, because a 22-inch wheel set from the Canadian company "Pur Wheels" in the dimensions 10×22 (front) and 11.5×22 (rear) can also be ordered from DMC. If you still haven't had enough, you can let your creativity run free in the interior.